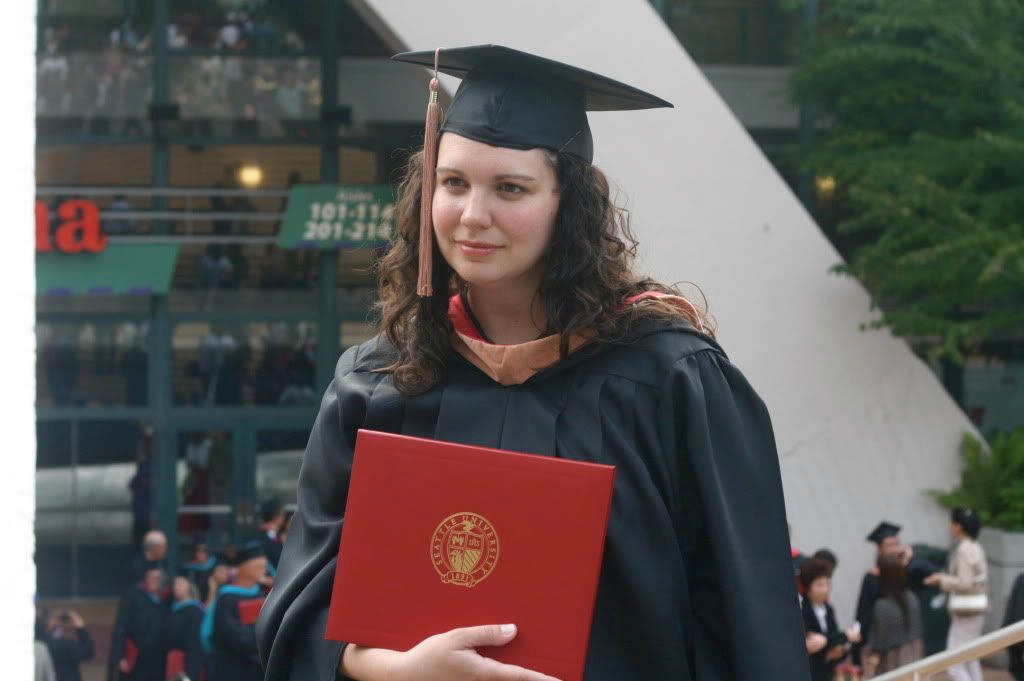 It took me 3.5 years, but at long last, I have managed to add a few more letters to the end of my name.
On Sunday I graduated with my Masters is Business Administration.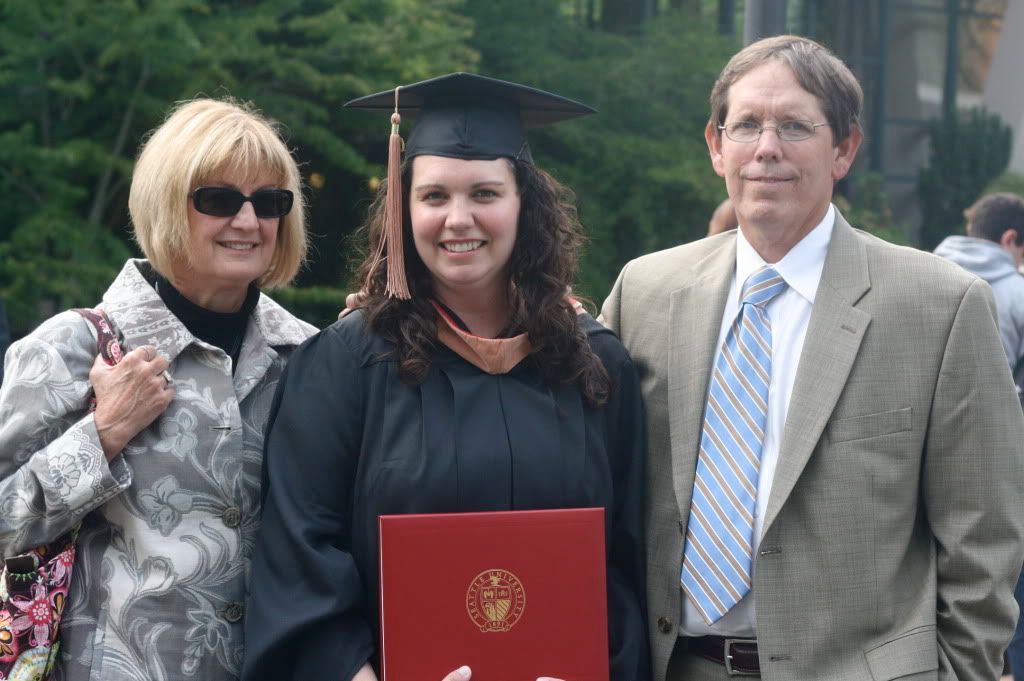 My parents came up to help us celebrate.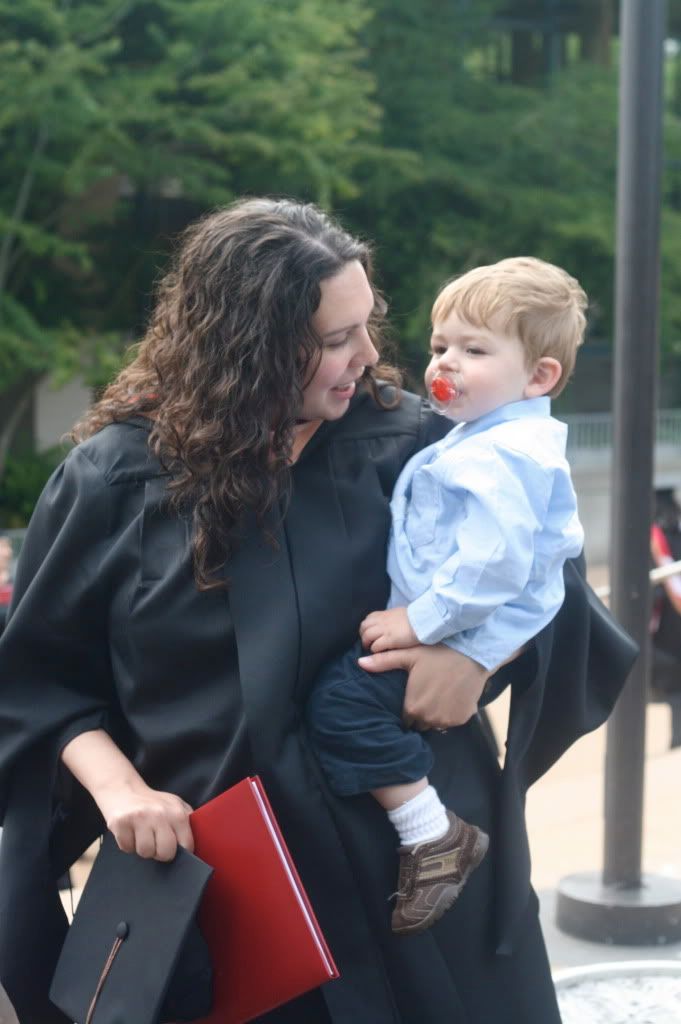 John Henry had a hard time sitting through the ceremony, but when I walked across the stage to get my diploma he recognized his mama and called out to me! What a smart little guy!
This day marks the end of our formal education. Either one or both of us has been a student for all 8 years of our marriage. It was a great day for us. We made it!