So, the Queen is multi-talented. In addition to her knitting she also quilts. Upon arrival in Yarnnation,as is tradition when royal family members visit one another, she presented the Duke with a gift for the royal little alien.
My heavens, is it legal for things to be this cute? For those of you who know our royal pup, Maggie, yes that fabric holds a very good likeness of her. Any little alien, boy or girl, will be pleased as punch to be cuddled up in such cuteness. This is the quilt that I have snuggled up with for naps a few times in the last couple of weeks.
WE LOVE THE QUEEN! LONG LIVE THE QUEEN!
We also did a little fabric shopping at our favorite fabric store,
Ester's.
(And I heard for a little bird there that they might be launching an e-commerce site soon!)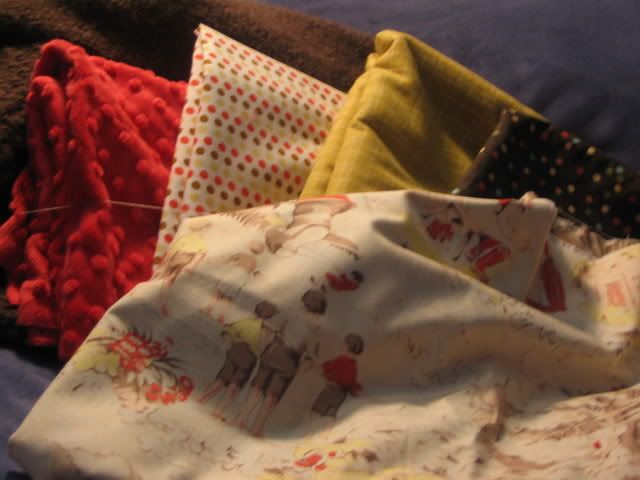 Here is the other fabric I picked out for the alien. A little bit vintage and fun. (This went home with the queen to make it's transformation into a quilt. I am NOT picking up another hobby- at least not right now.)
The print is a depiction of Jack and the Beanstalk. Supper cute!
Here is what the queen picked up. No baby in mind, but whoever he or she is will be lucky! Isn't that print so cute!
I have been working on this,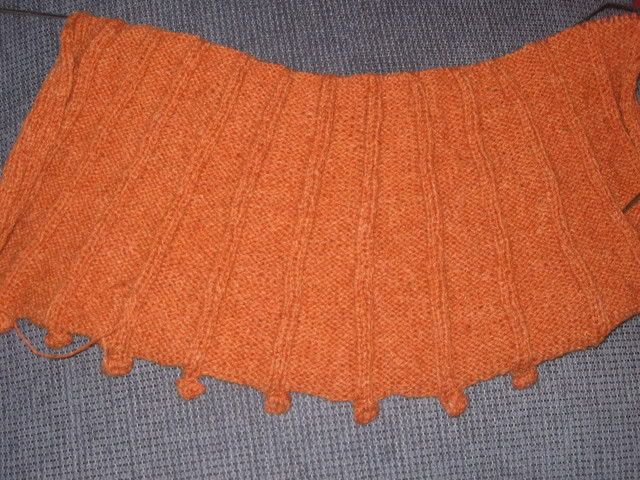 which will be come this. It's Jamison, which I never thought I would like to knit with, but I do. Out of
Jamieson's Simply Sheltland 3,
which I never would have guessed I liked so well, and I do.
I tried it on at Churchmouse, and it is going to make a supper cute maternity top, that will easily convert to a non-maternity top.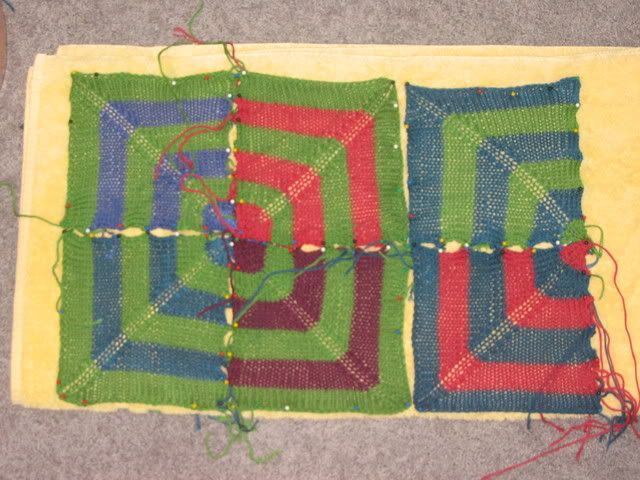 I've also been working on these (as if knitting were not addictive enough.) The yarn is Lamb's Pride's Cotton Fleece. I like this yarn, but it blocks in a strange way, which may just be that I am not used to blocking cotton. The baby blanket (the only one I plan on knitting for ANY of my kids, they will have to share) will be made of a total of 16 miters, making up four blocks, each 14" by 14" (35cm by 35cm) with a border. It will be a "car seat" blanket. It's good to keep knit blankies small.
OK, that's all for now. . . more to come!