Ok, Ok, I am home at long last, not sleeping still, but at least I'm home. (Have I mentioned that I HATE being pregnant lately?) At least getting to hold and cuddle my new little nephew made me a bit (OK a lot- but don't tell anyone) more excited to cuddle my own little burrito baby. That is what we took to calling him as he loves to be tightly swaddled, and it's SOOOO cute. Unfortunately I don't have any pictures of him as a burrito, you will have to wait for the
Princess
and the
Queen
for those photos.
And now, what you have all been waiting for (especially Lindsay!- Grandma was supposed to bring you pictures on Monday, but she got distracted- that's Grandma for you :))
"W" just hours after birth. Go ahead gush, it's only natural, he's the most beautiful baby ever (until the alien is born of course!) Not that I'm biased or anything.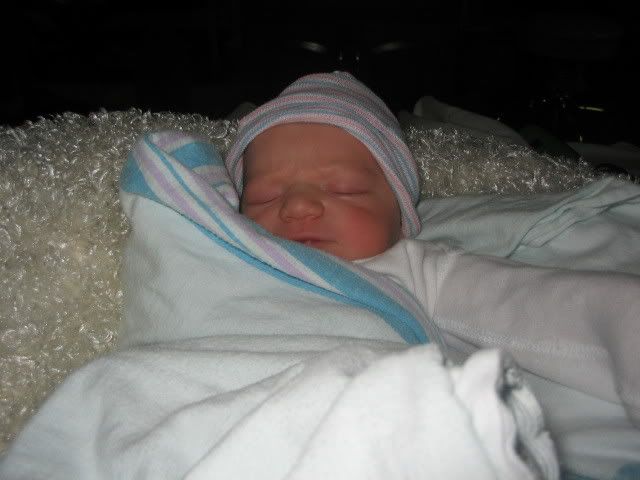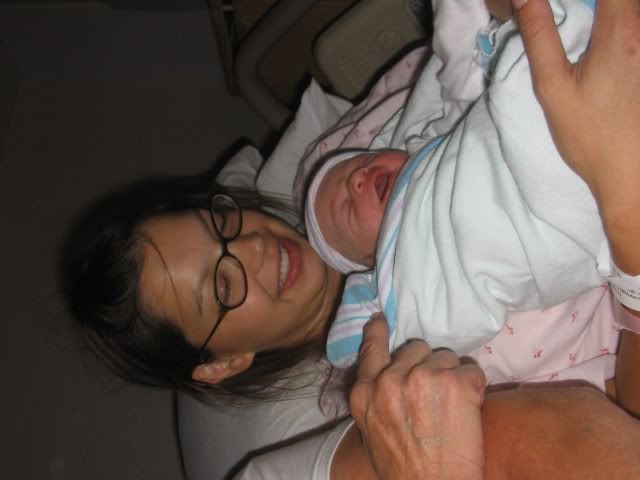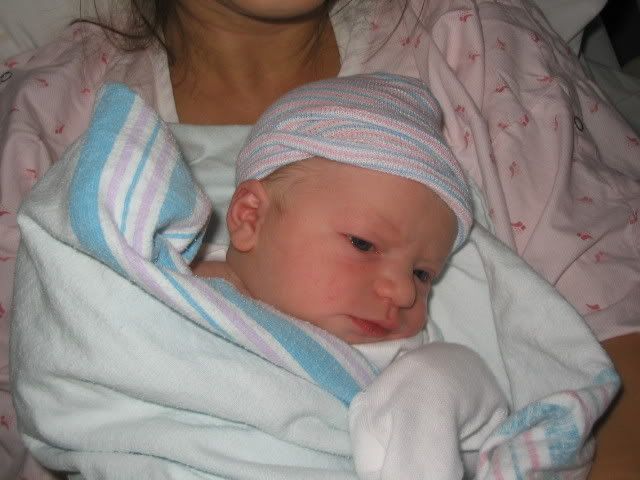 That's "W"'s foot print on PBTB's arm. Isn't that adorable in a very masculine way?
I'll post my array of vacation photos soon. For a little taste of our adventures in Utah, check out
Princess P.'s blog
. She documented the shower that she and the Queen through for me and the alien as she was anxiously waiting for the grand arrival.