OK,
remember all that roving I acquired last weekend
, well, the spinning has begun!
This is the Corriedale from Crown Mountain Farms. I bought it in pencil roving form, so it was easy to get nice thin singles.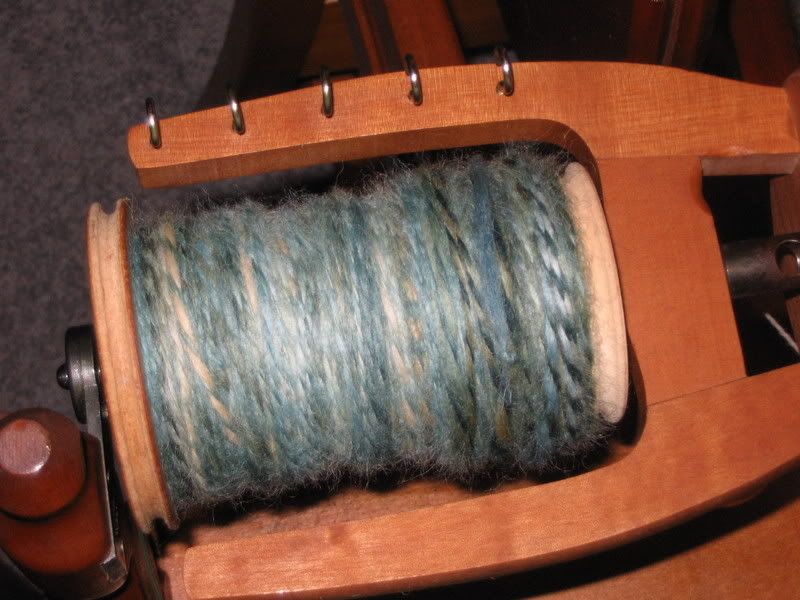 Here it is plyed on the wheel. . .
post washing, a little "poof" factor. . .
and a close up.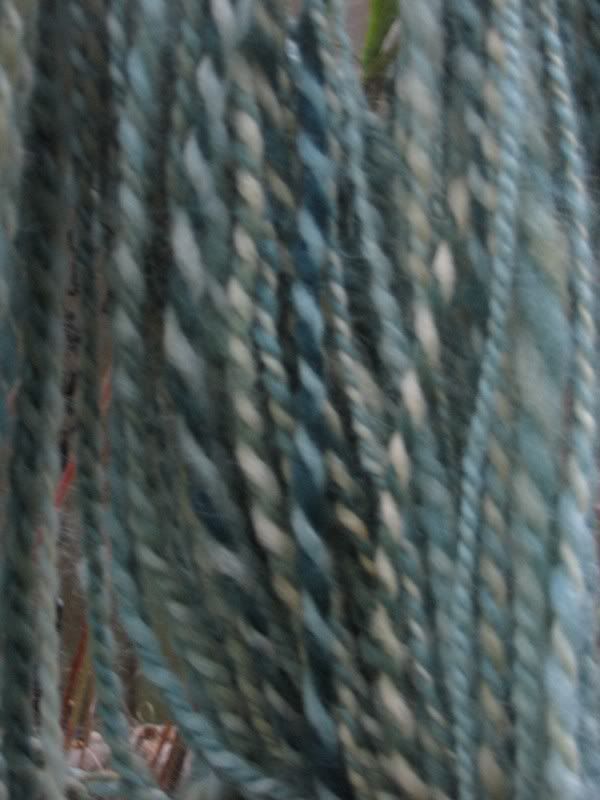 I actually went to OFFF in hopes of finding a new orifice hook, something pretty. I found some beautiful ones that were too expensive, and some that I could afford but that were cheesy and I knew I could make something better, so I did! Here it is.