Not all of my Christmas crafting has to be kept in secret.
My SIL doesn't generally read my blog, so I feel safe in showing what I made for her.
Here is another fun look at some of the magnets. I really am having a lot of fun making these and choosing images for various family and friends.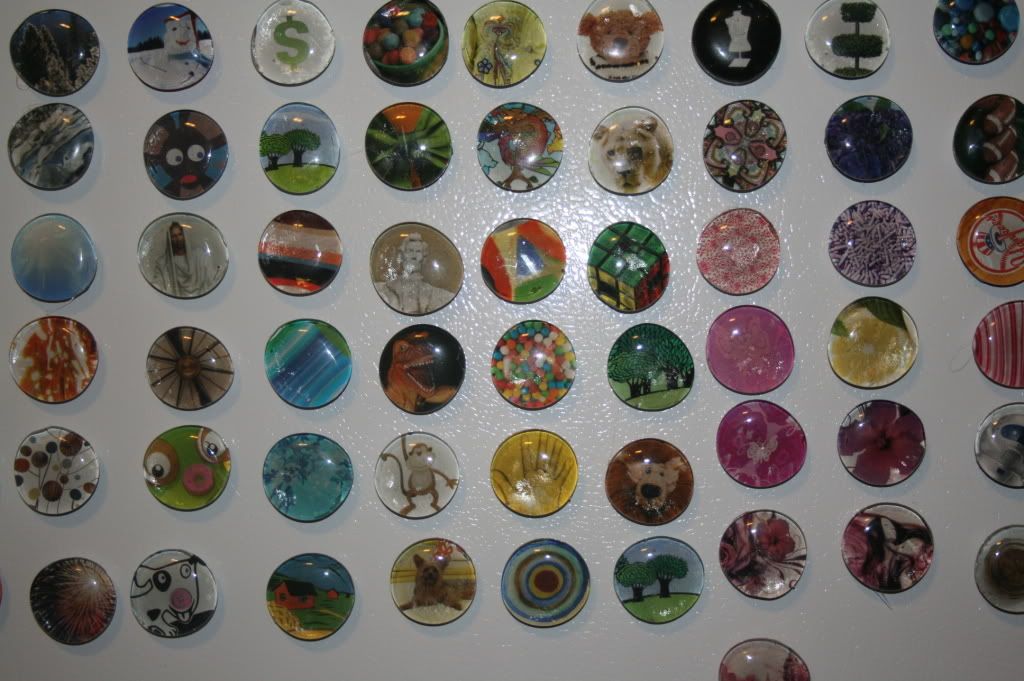 Lastly, instead of wrapping my gifts this year I have made reusable cloth gift bags.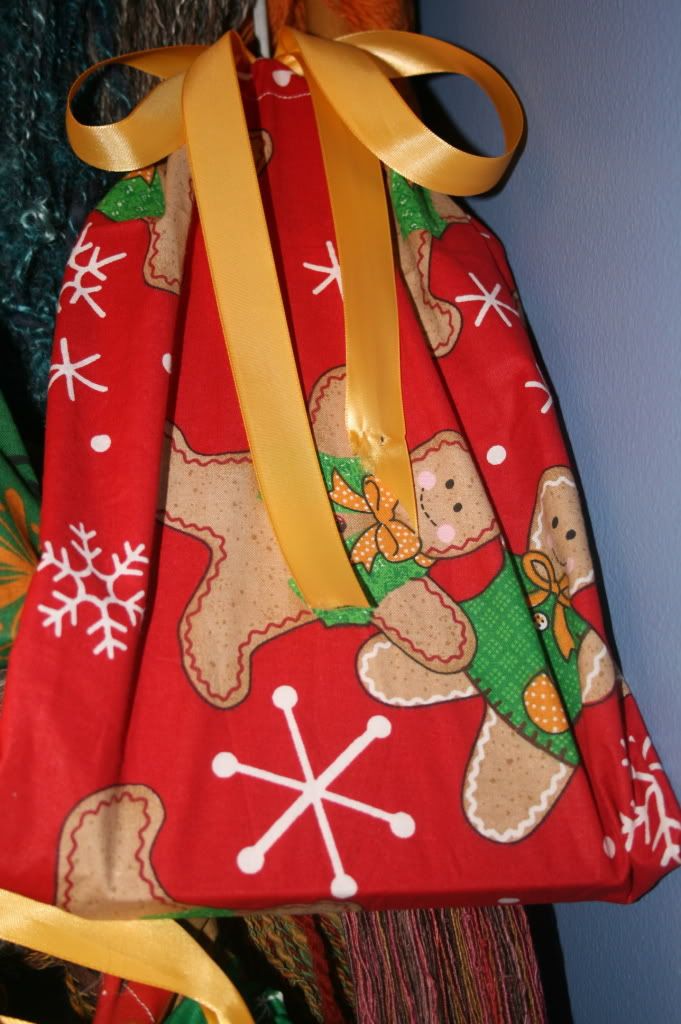 In addition to the "green" aspect, there is a great functional benefit. I have never been able to wrap my presents prior to flying. TSA looks down on that I guess. Well, if they see something they want to take a look at in my gift luggage, they can just open up my gift bags and peek inside. I don't have to rush to wrap all my gifts last minute.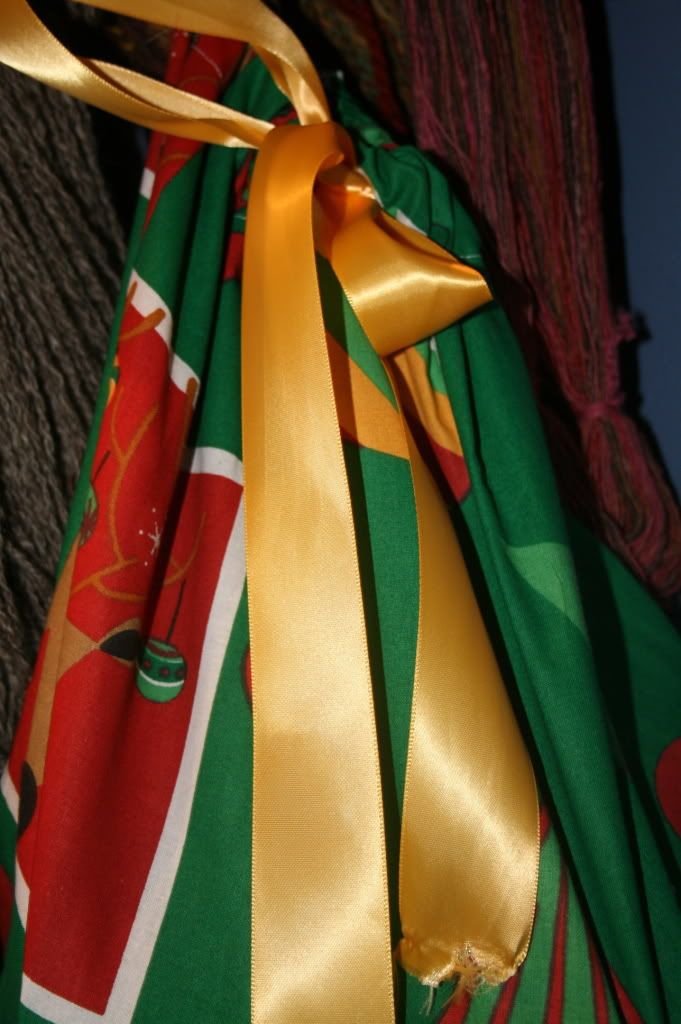 Lest you think this seems like an awful lot of work- let me assure you that this is not the kind of sewing that would make your Grandma proud. I rip the fabric to the appropriate size, fold it in half, a seam up each side. Next, a quick "auto" button hole, then fold down the top and seam the casing closed.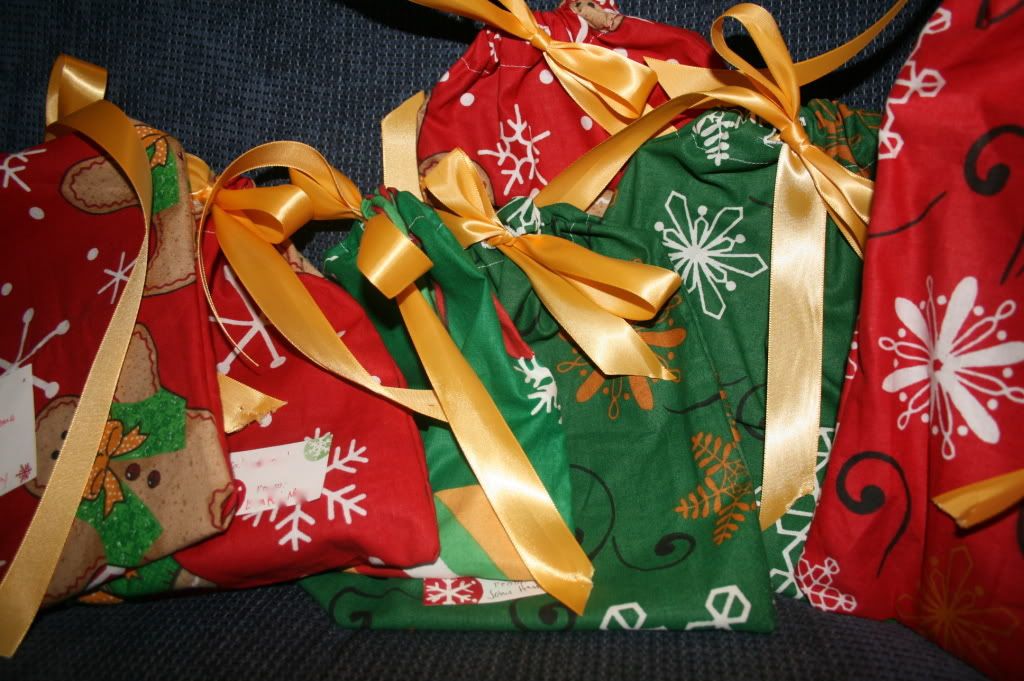 It actually takes me the same time to sew one of these up as it takes to wrap a present. The plan (or hope) is that after doing this for a couple of years I will have enough bags in the appropriate sizes that there will be limited additional bag "wrapping".