For those of you who know the torture of the unknown that we are living through right now, you will understand why measures must be taken to maintain sanity. Spinning and other antique past times are fulfilling that need.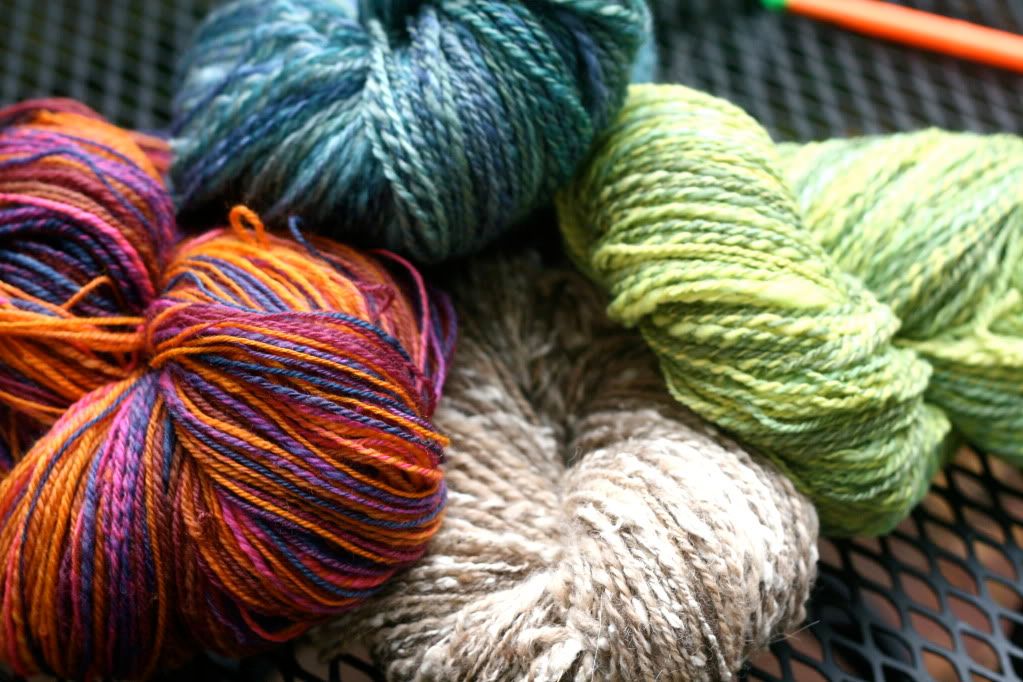 In addition to the lovely stuff I all ready showed you I have continued on a spinning frenzy. There is something both calming and satisfying about spinning.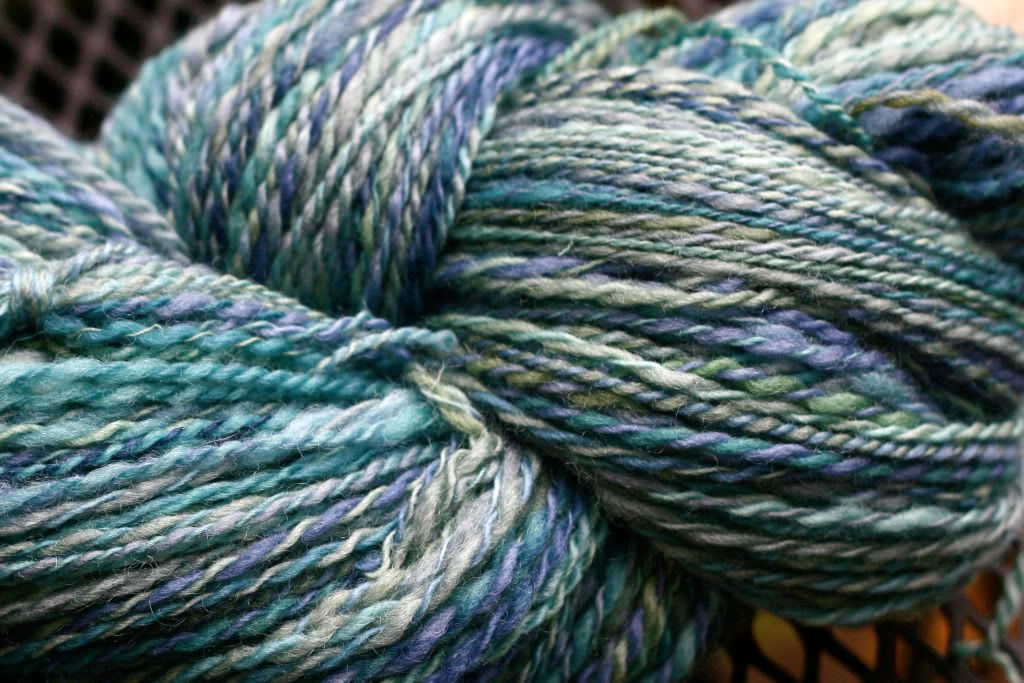 This is some yummy Corriedale from Judy' Novelty Wool. (no website, but she goes to a lot of festivals- or visit her home studio in Centerville, UT.) It was a step outside of my color comfort zone. I really like it. And like all of Judy's fiber, spun like a dream. It's a 2 ply light worsted weight.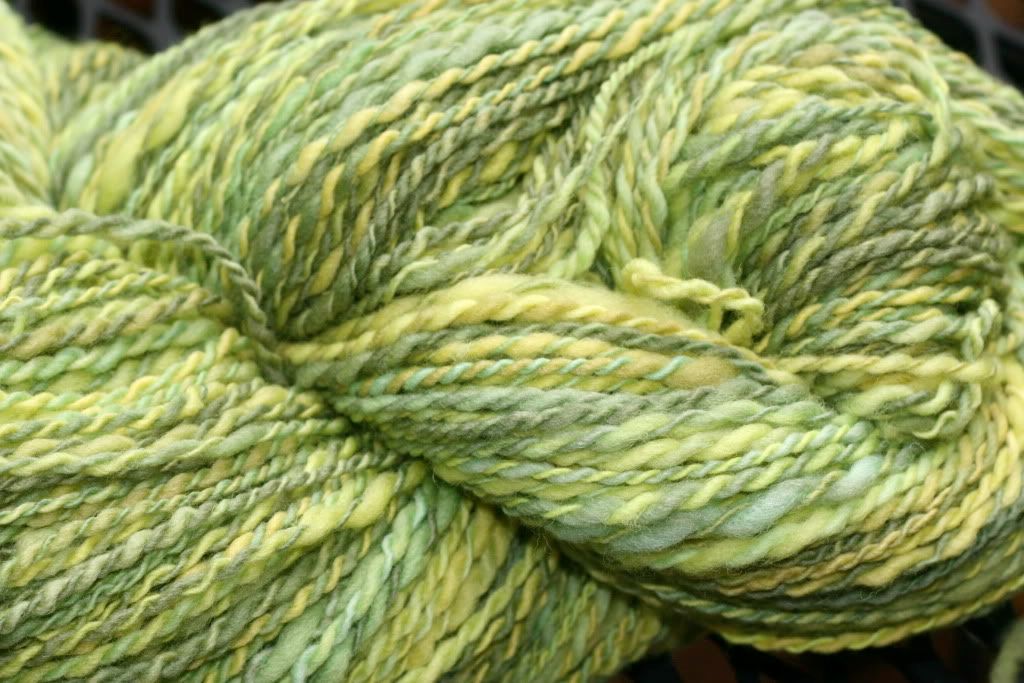 This is some BFL. I can't remember who dyed it, but I do remember that my mom bought it for me at Village Yarn and Teas a while back. It was happy to have a turn on the wheel! It is a 2 ply heavy worsted weight.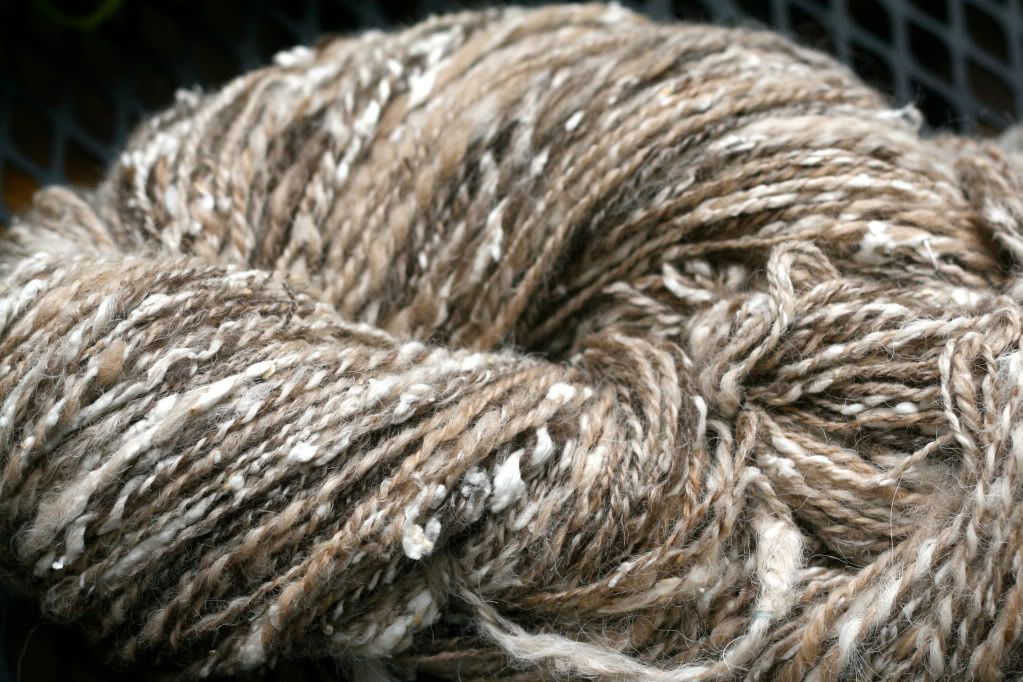 And THIS!!! This is from a beautiful batt (that I should have photographed before I spun it, but was too excited and didn't think about it.) I was so excited about it that I didn't even remember to get the fiber information on it. It is a wonderful wool and silk noil, but more than that I could not tell you. I will look for the information and get back to you. It is a 2 ply nubby dk weight.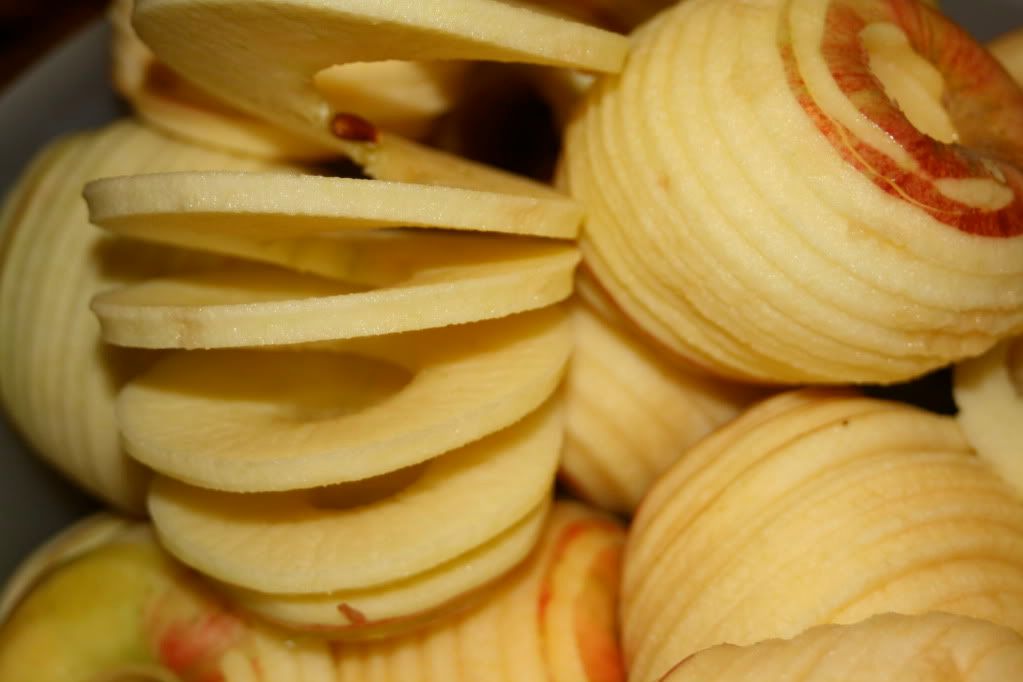 Fall time in Washington of course means apples, and lots of them. I found an excellent price on them, acquired a nifty little apple peeler-corer-slicer, and turned them into. . .
eight quarts of apple sauce and 15 half pints of apple butter so far. (although there are only 14 left, as we have all ready eaten one!) I still have one more batch of apples to cook before I decide if I am done or not.
I suppose that depends on how my sanity is holding up.