Today we celebrated, and then we panicked.
Our baby has learned the art of self propulsion. It isn't elegant, but it is effective.
These aren't the best photos, just a few quick ones snapped after bath time. Getting ready for bed is going to get very interesting from here on out! I'll get a some video up as soon as I find the charger to my camcorder.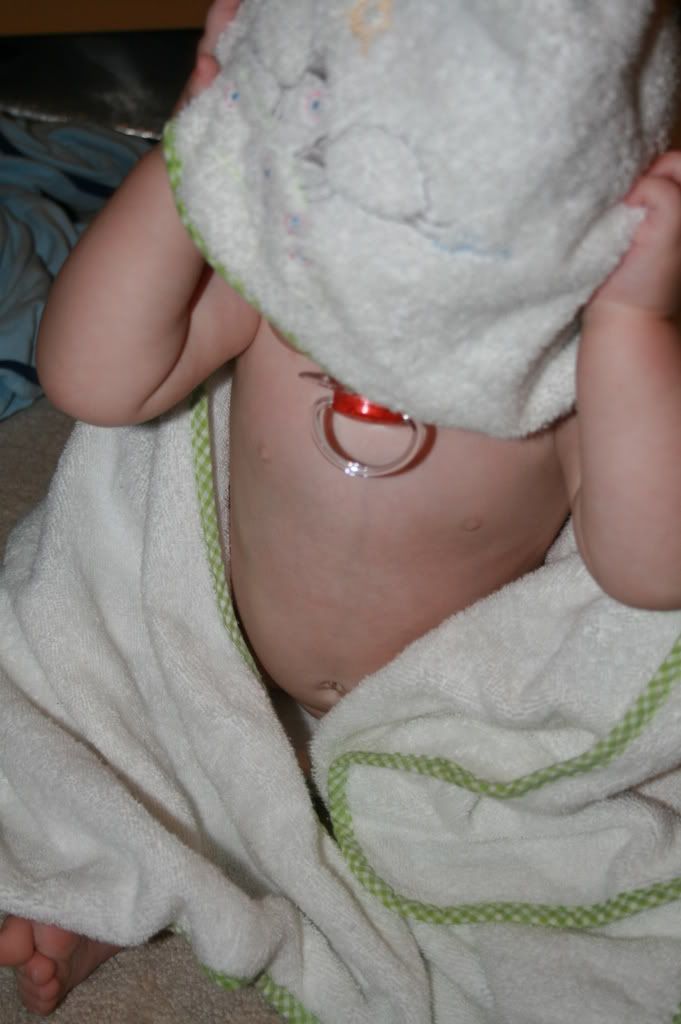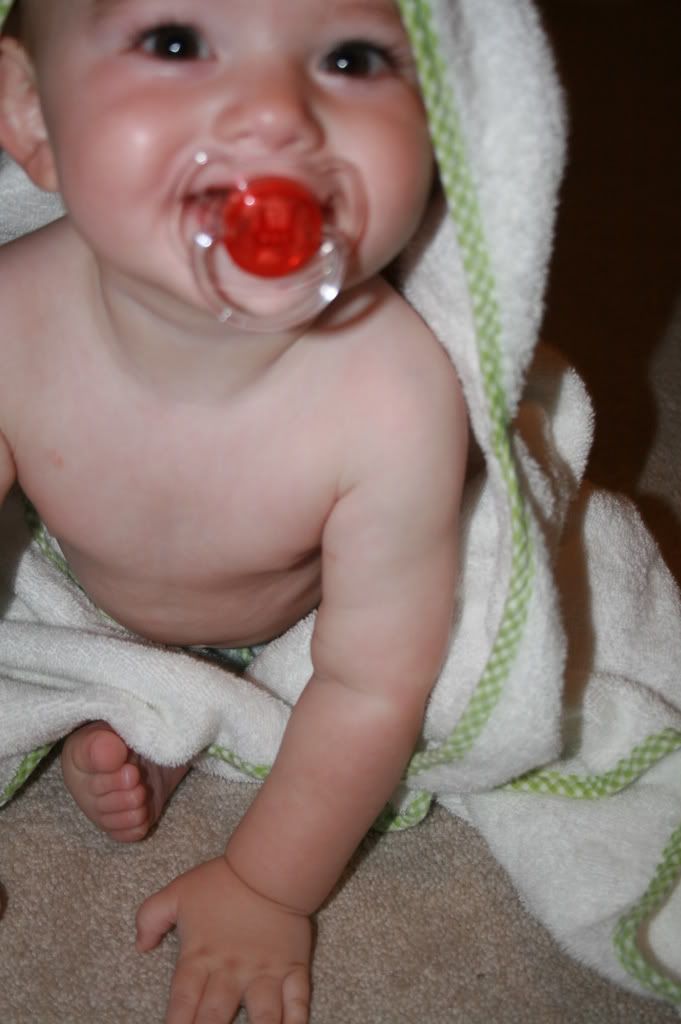 I know his face is blurry, but I couldn't resist those eyes and that smile.