I recently fell in love with a new tea, and it reminded me that I have been wanting to post about some of my other favorites. FYI - For those of you not familiar with my religious affiliations (I'm
LDS
) I only drink herbal (botanical) non-caffeinated teas, so that is all that will find on my list.
There are four tea houses locally that I enjoy visiting (although I have found that toddlers and tea houses don't go very well together, so I am enjoying my tea at home more often now.)
Let's start off with the one that carries my new obsession. . . hold on one moment while I go start a pot of it for myself.
OK, Teahouse Kuan Yin is located in Wallingford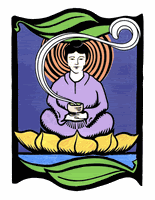 (click on any of the logos to visit their site.)
My favorites:
-current love is Hibiscus Spice. I am not typically a fan of fruity teas (which usually includes hibiscus) but this is not a sweet tea, it is spicy and cider like.
-I also like their WuWei and Herbal Chai
For those of you not in Seattle, they do sell their teas off of their website, will ship to the US and Canada, and will consider international orders on a case-by-case basis. Note that they do have a $20. minimum.
Next up is TeaCup on Queen Anne Hill, which just moved to a new beautiful location and also stocks more of my favorites that any other place I visit. You can also order many of their teas from their website.
-Coconut Cove is another exception to my general dislike of fruit teas. In the summer this makes a wonderful iced tea.
-Evening in Missoula is probably the tea I drink more than any other tea. It is my go-to favorite. It is a complex blend of 18 different botanicals.
-Province Vanilla Rooibos- another new find, and absolutly wonderful. It will become a staple in my tea cupboard, I'm sure.
-Mocha Hazelnut is another favorite (you won't find it by browsing their site, but you can order it by calling them.) This is a chicory based tea that coffee lovers usually like. It is good with cream and sugar.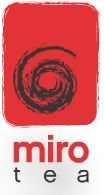 Miro Tea in Ballard could easily become my favorite place to go sit and have a cup of tea with a friend. They also carry tasty things to eat with your tea! I haven't had that chance to go here as often as I would like (it is
really
not toddler friendly) so I haven't tried all of their teas that I would like to yet.
-I do love their Bourbon Street Red (a Rooibos with Vanilla)
-I am thinking I would like to try their Sanctuary infusion
The do not sell their teas online.

And last, but not least, I couldn't leave out the only yarn shop/ tea house combo on this side of the Puget Sound. Yep, knitting and tea go hand in hand, and this kid friendly shop is a sanctuary I visit often.
-Apple Butter Chai is my favorite here.
-I also like Night in Istanbul
- Southern Key Lime
- and really the only lemon/mint tea I really like very well, Forest Glen
they also do no sell their teas online, but I'm guessing they would happily take an order over the phone.
There you go, my favorites. Where are your favorite places to buy and enjoy tea?