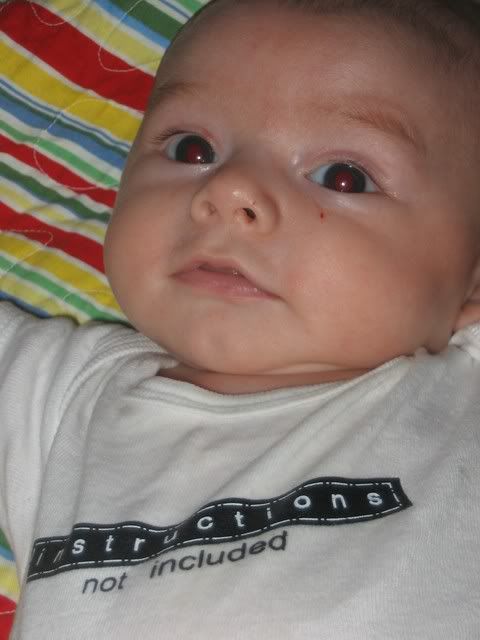 I know I should have photo shopped his eyes, but now a-days, well. . . you get what you get!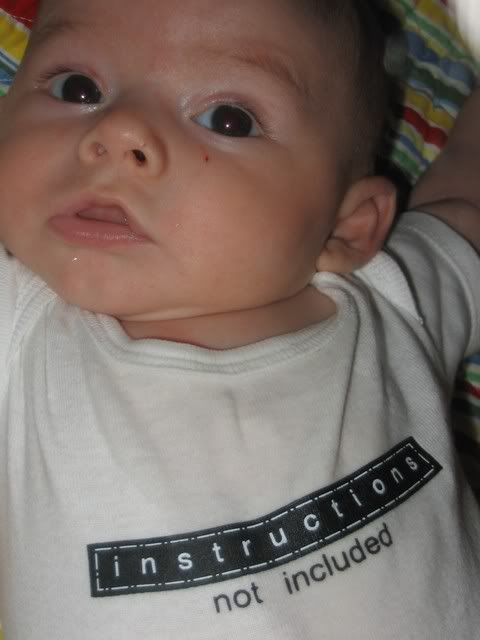 Could this little adorable guy really be the reason for the craziness of this season?
That's right. . . my angle didn't have such a heavenly day on Monday, leaving us behind schedule, but we did get the tree decorated and most of the Christmas shopping done. The laundry. . . eh- who needs clean clothes anyway?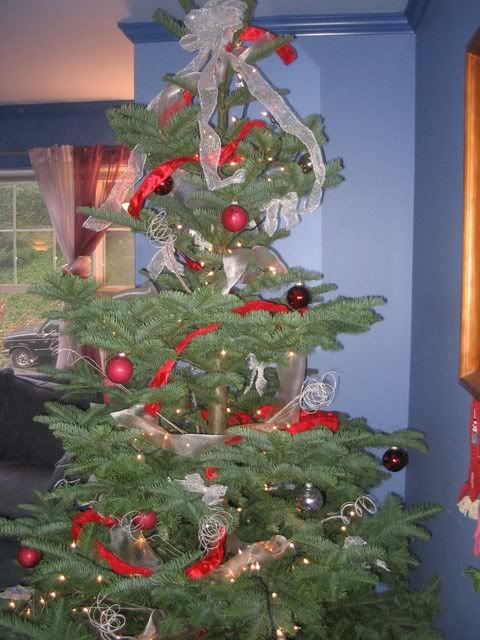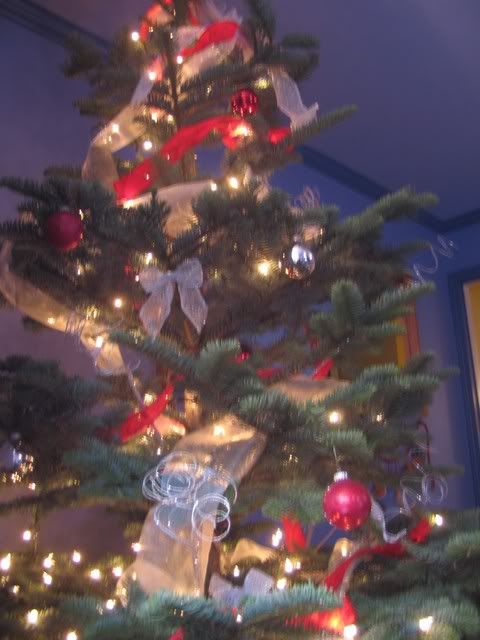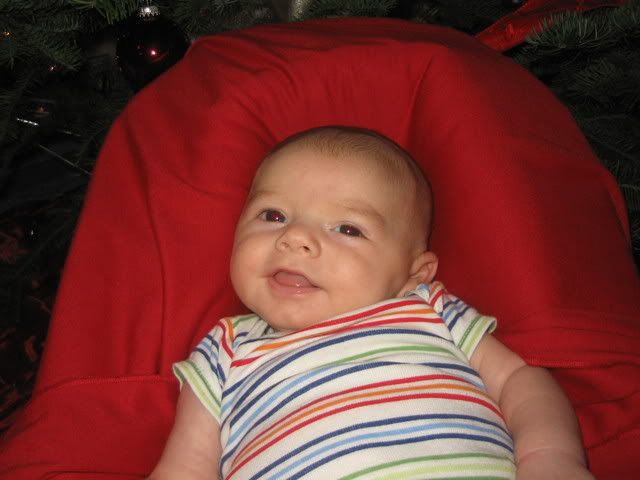 Happy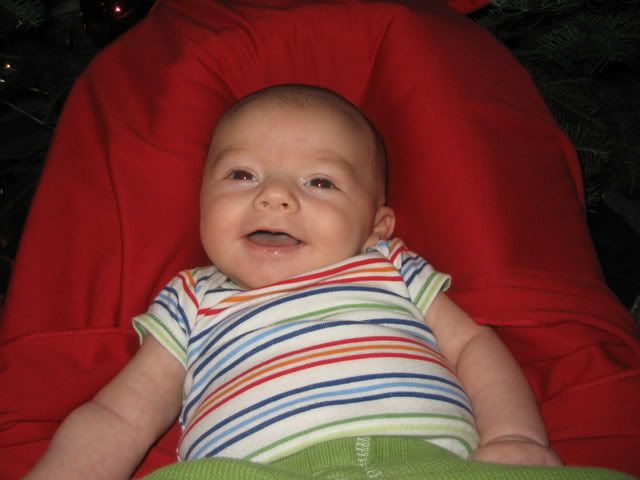 Happier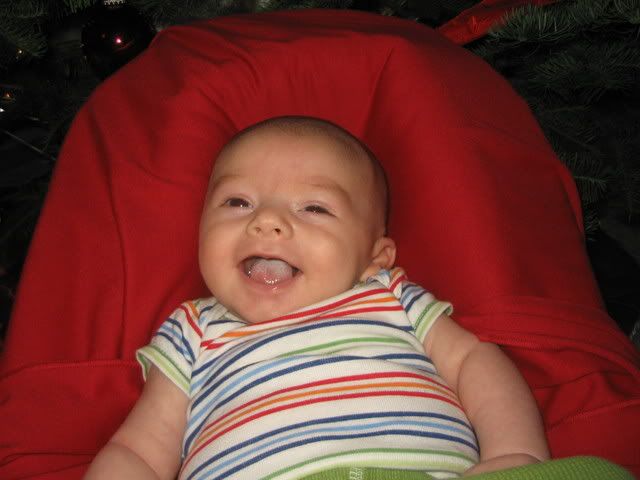 Happiest!
And when on Tuesday he started to giggle and laugh, we didn't really care what had been done and what had not.