Thank you to all of you that commented on my last post. "The Yarn of Yarnnation" will become a regular feature here at Yarnnation. I was inspired by Erin over at
Dress A Day
and her "Secret Life of Dresses." If you haven't read them, go on over, they really are entertaining.
And to celebrate the first episode, naturally, I must share some yarnish love. As
Bells
was the first to comment, I thought she should get a skein of some Yarnnation hand dyed sock yarn. Send me your address Bells- yarnnation at gmail dot com.
Each time I post a Yarn of Yarnnation I will (from here on out) randomly choose a person from the comments to share a little bit of Yarnnation with.
Now, what else has been going on around here? Spinning? Yes, and Maggie was trying to her best to impede.
This is some slightly variegated orange supperwash Merino, 2 ply. I wanted some orange socks, and orange socks I will have. It came out at a perfect 16 wpi, and it hasn't dried all the way yet, but it doesn't look like it's going to bloom too much. It came out at 245 yds. I have plenty of this left over, but I'm not sure yet if I will spin more to get enough for a pair of socks, or (as I am sick to death of it right now) I will knit the toes, heel, and cuffs in something else. We'll see. They aren't even the next socks in the cue.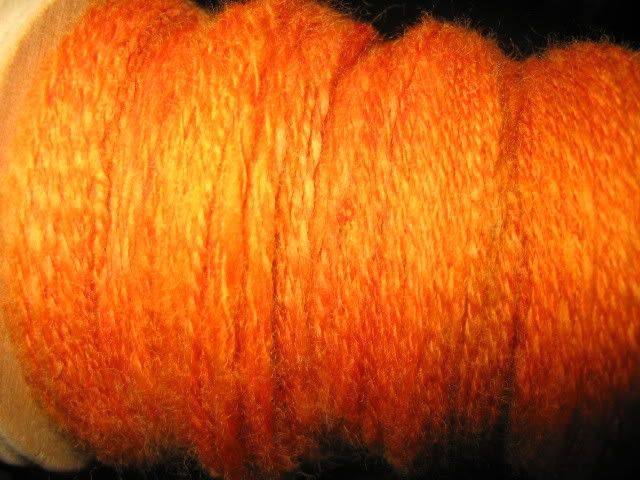 Also, because I have so much of this stuff, and because I'm lazy and my scale is on a different floor in my house, I didn't weigh or measure the fiber for each bobbin in any way, I just filled up the second bobbin until it looked like it about matched the first- this is what I had left over- can you believe it? Crazy lucky!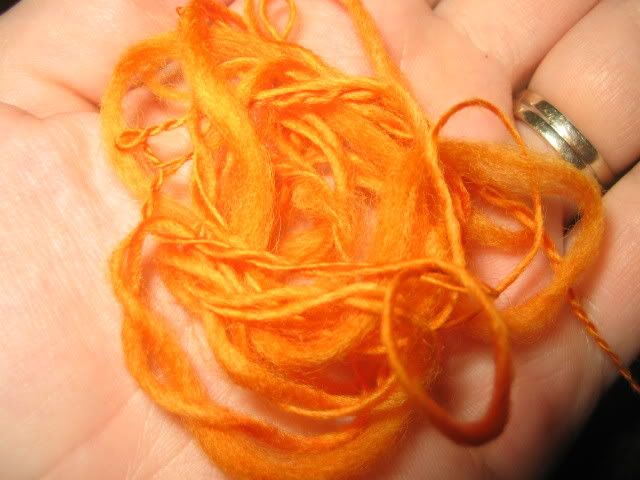 What else? Dyeing? Of course, and when else, but in the middle of the night.
This is my new favorite Yarnnation dyed sock yarn: Raspberry Ice Cream (I can't eat it, but I can wear it!)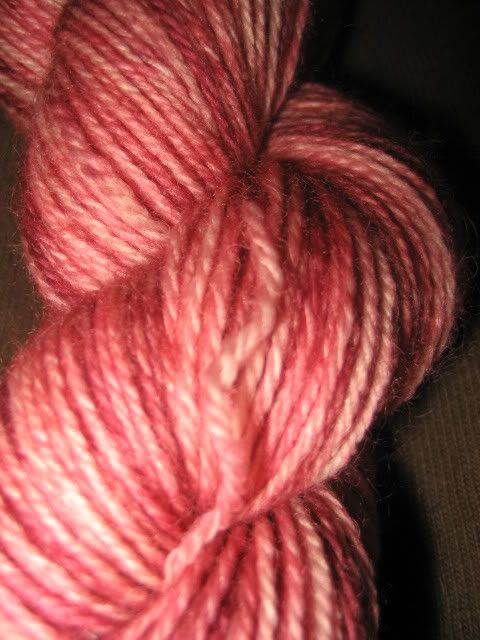 The Yarn Queen also sent me some very nice Targee/Lincoln mixed roving. I kettle dyed it in two different batches. They both came out stunning, but I couldn't get very good photos, you'll just have to wait for the spinning to see the colors. . . which won't be long :)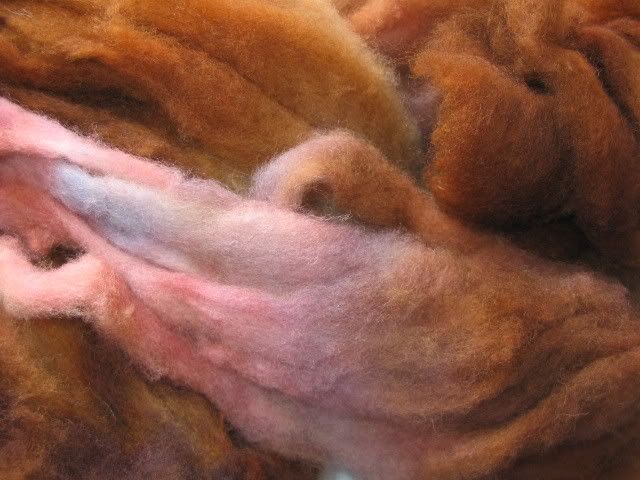 And last but not least. . . I over dyed some worsted weight wool that was this kind of unpleasant dingy orange and yellow variegated. Isn't it stunning? I have enough for a sweater, my internal Creative Project Manager is working overtime.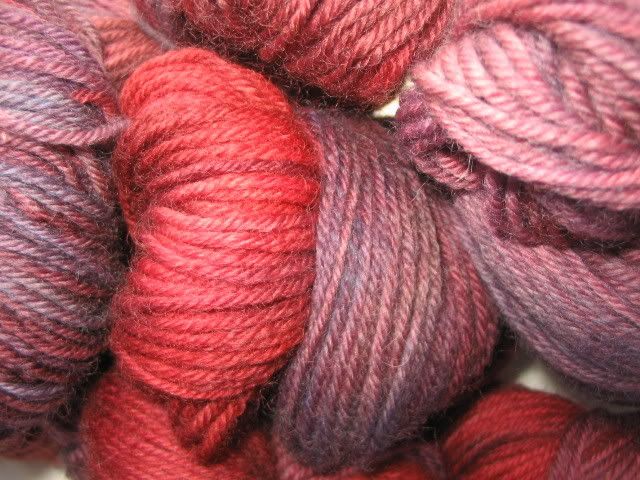 Hope everyone has a great week. . . It's the Duke's last week of a his second to last rotation.
As he says
THE END IS NEAR!