Seattle does not deal well with snow.
The Proof?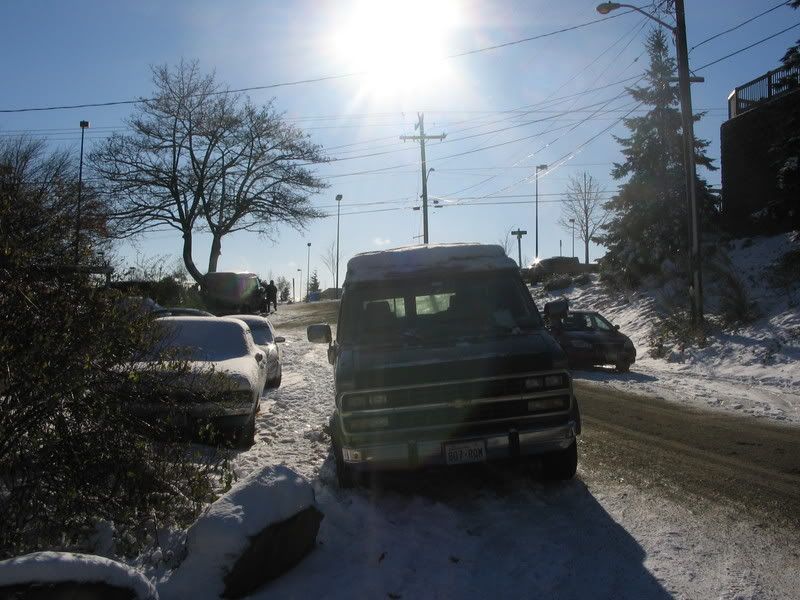 That truck behind the brown car in this last picture, yes that is an SDOT truck that came to put down sand, and got stuck along with the 12 or so other cars that were stuck on our street.
The Duke wasn't able to find a bus to take him to work (even after walking 7 blocks to try to find one- more than I would have done!) So, he got to stay home with me on Tuesday. It was so nice.
And what did we do all day???
Well, mostly both of us sat at our computers all day. . . I know, lame, but that's the life of students for you.
But, I did take a break or two from the enrichment of my grey matter to produce this
The Duchess Dyed superwash merino - spun in super fine single and two plyed to create a sock weight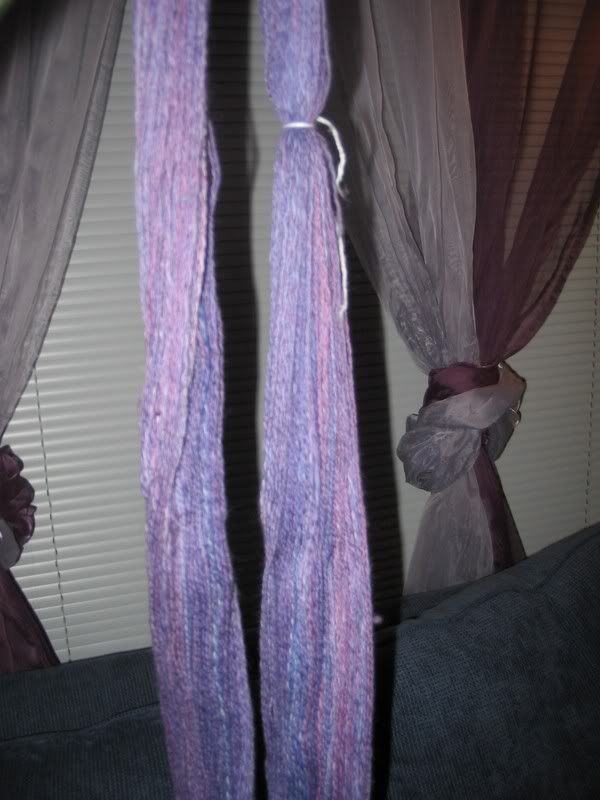 This is pre-setting- the most balanced yarn I have ever spun!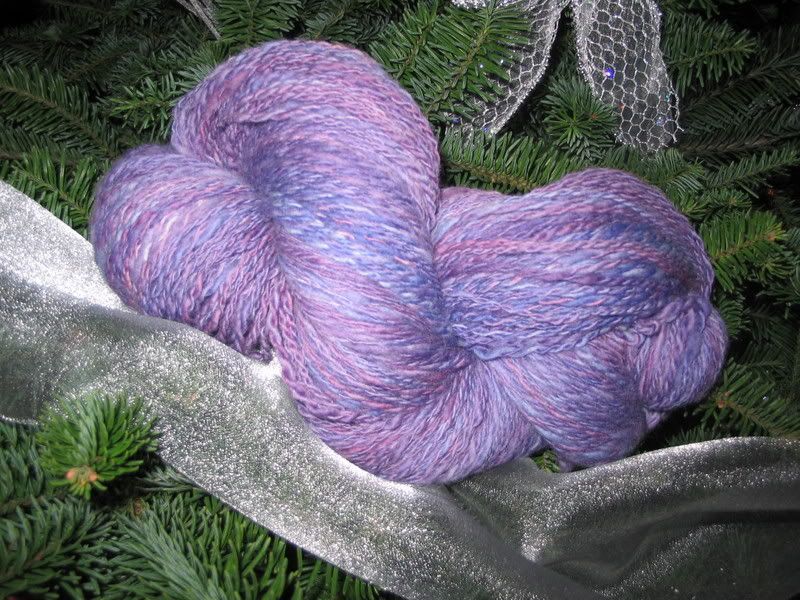 OH, I should keep a Christmas tree inside all winter long, just to make a pretty indoor backdrop for my photos!