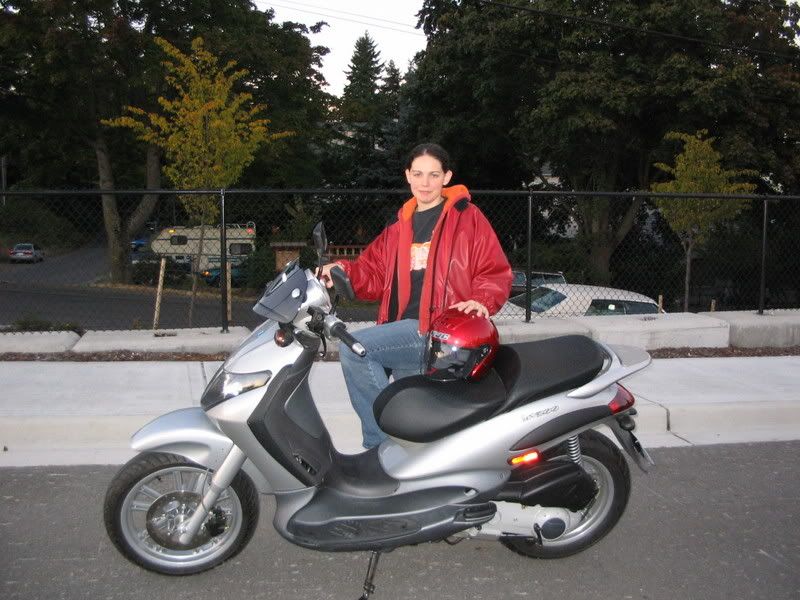 I have wanted a scooter for soooooooo long, so last year I got one!
I am a native Utahn, it gets cold in Northern Utah, really really cold.
I moved to Seattle, I didn't think it ever got very cold here. Well, let me tell you, under scooter circumstances (yes scooter circumstances) it can get very cold.
WARNING
DISCLAIMER: If you are in the group of people who are my parents or grandparents,
DO NOT READ THE FOLLOWING POST!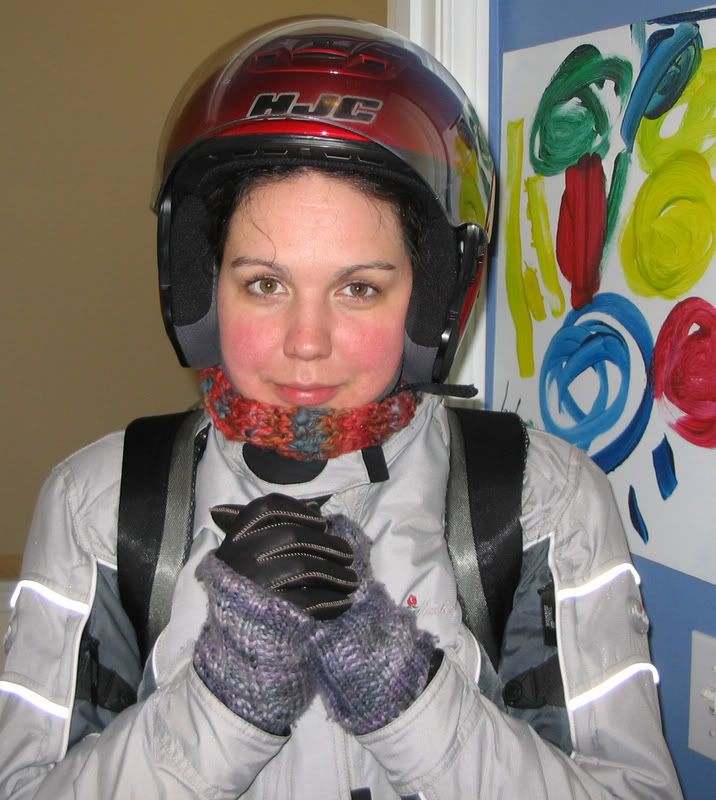 Here is me.
Here is me at about 9:15 pm just after getting home from school.
Here is me at about 9:15 pm just after getting home from school on my scooter on a very very cold evening.
If you went outside tonight you wouldn't think it was particularly cold. The thermometer on my scooter said it was 4 degrees Celsius, that is 40 degrees Fahrenheit. It wasn't freezing, a jacket would keep you warm, a scarf, gloves, you would be nice and toasty, until. . . wind chill factor
I go to school on Capitol Hill. I live in North Seattle. It is about 10 miles nearly all of it on I-5. I don't have the math skills to figure out what the wind chill factor is at 40 degrees when you are traveling on a scooter at 60 mph. Just trust me, IT'S COLD!
So here I am, scarf, gloves, wrist warmers. I love wool, I will sing the praises of wool, but let me tell you, it just may be that God never intended a person to be traveling out in the open at 60 mph. It seems that one of the warmest natural fibers on earth, was not meant to keep this little girl warm under these somewhat unnatural conditions.
BUT-
This little scooter girl knows that wool is not nature's warmest fiber.
To Be Continued. . .