National Adoption Awareness Month.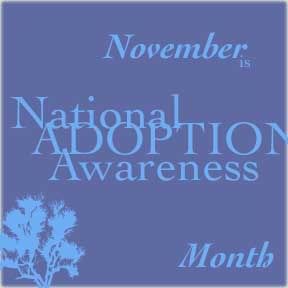 In honor of this I (Megan) have committed to blogging every day on my Adoption FYI blog. Please visit me there.
adoptionfyi.blogspot.com
I have kicked off the month by supporting and promoting a wonderful organization,
Birth Mother Baskets
. Gina Crotts, a birth mother herself, is the heart and drive behind BMB. Her goal is to give birth mothers a basket full of pampering gifts to carry with her as she leaves the hospital. She does not want these HERO birth mothers to leave the hospital empty handed.
She has created sweet little WORD BIRDS to help her organization really "take flight!" Please consider purchasing one of these little cuties or making a contribution to BMB.
Also, be sure to visit
Adoption FYI
to sign up for the chance to win your very own, personalized, WORD BIRD.