I hadn't had my dye pots out for over a year. . . A YEAR! That's not normal, so the Queen and I decided to remedy that problem while she was up.
We mostly dyed fiber, as we were on a spinning high from Oregon Flock and Fiber, but I did throw a little handspun in there.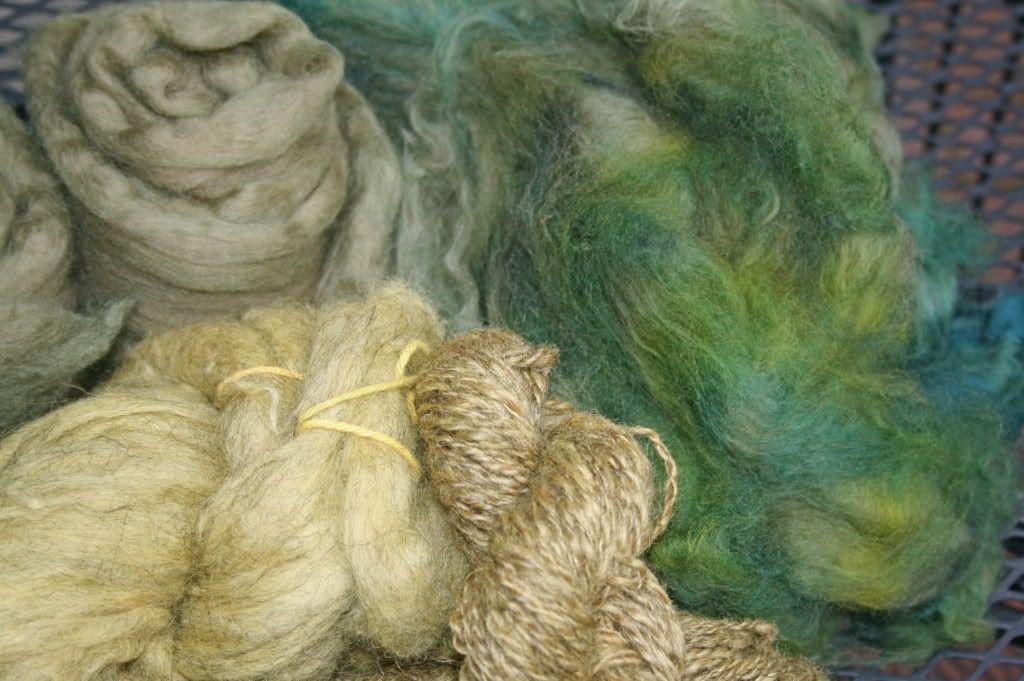 On the bottom there we have the handspun (BFL) and some Corriedale roving that we threw in one pot with some weld. I really like it, but I've decided that I'm not really into natural dyeing. It takes a long time, and frankly, I'm more into the vibrant colors.
The other two are superwash Merino that I overdyed. I do love overdying. You never know what you are going to get.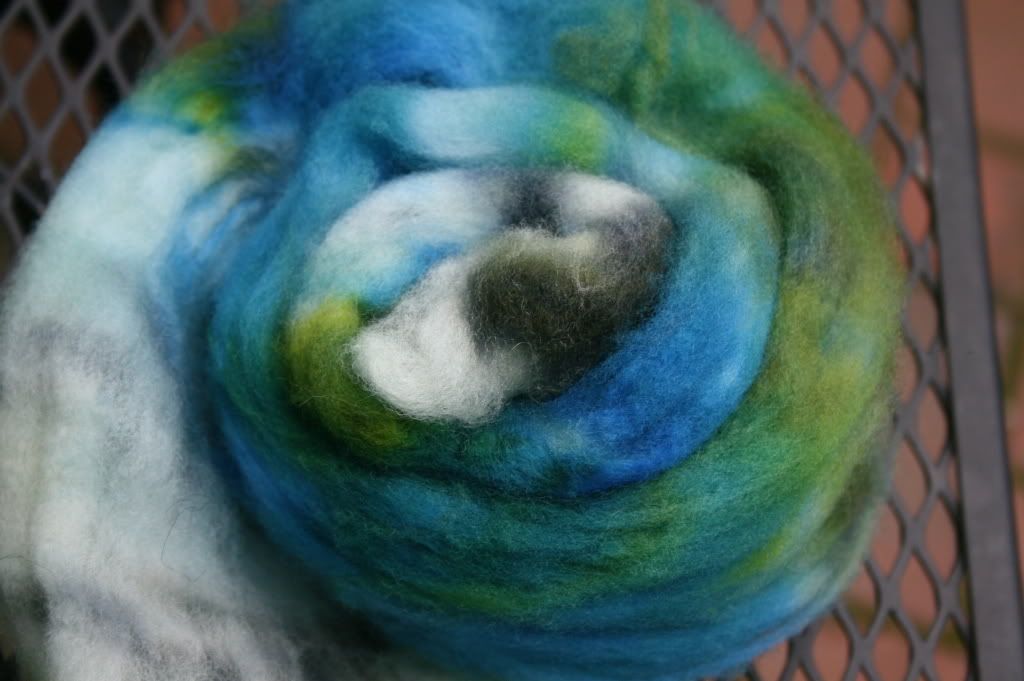 This is also some superwash merino leftover from a project that I spun the fiber undyed. (My
mismatched stripes handspun socks
.) It isn't a lot, maybe 2 oz, but it was fun, because I felt like it was OK if I messed it up, I left quite a bit of white on purpose. I am excited to spin it.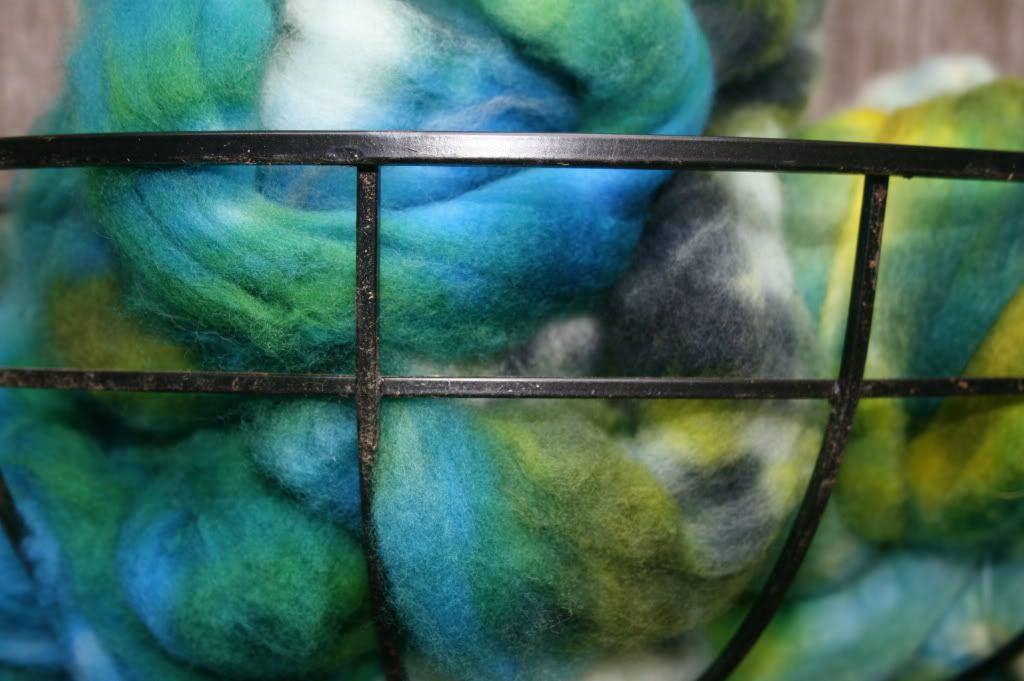 I didn't realize it until just now, but Mernio seemed to be the favorite fiber of the day. The blue and green is Merino. The green/ gold/ black is Targee.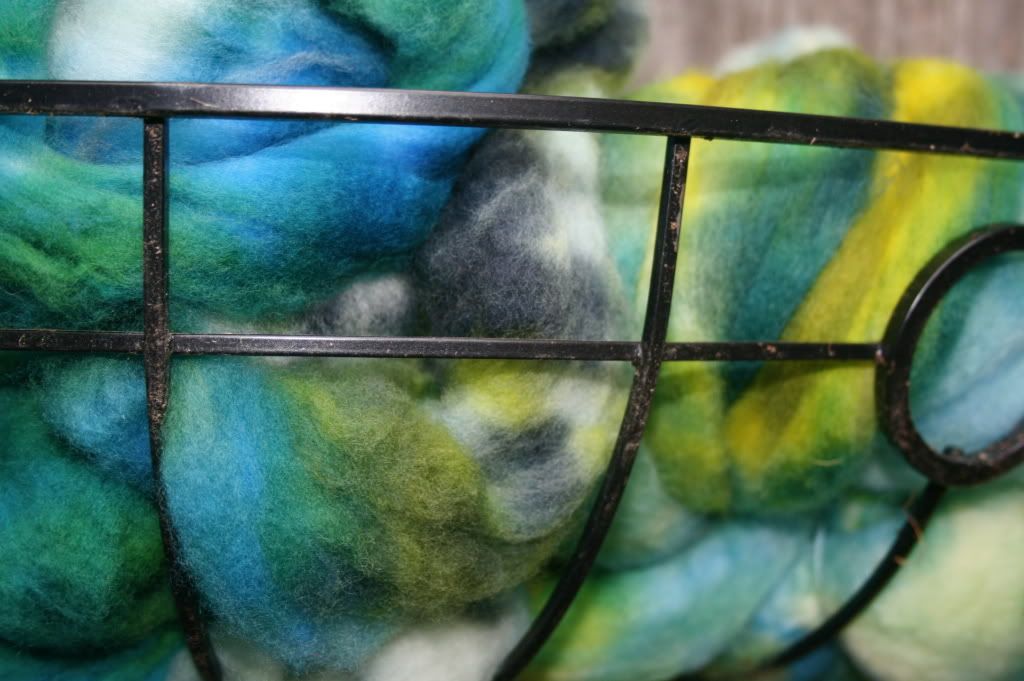 And a llittle bit better view.
Do you notice something unusual about the colors. . . like there is NO RED anywhere in all of it. I decided I needed to expand the color range in my fiber closet. It was kind of hard to stay away from the red, but I am delighted with the colors!
Again, it feels good to be doin' my thing again. Thanks to the Queen for getting me there.