I've decided that Yarnnation must be experiencing our own kind of recession. Our economy is based on fiber, yarn, and things that are produced with them. There has been a lack of production as of late, but we aren't in a depression yet.
This year just before I went to OFFF I went through my yarn and fiber collection to see what I had. I still had a lot of fiber from last year's trip to OFFF, which was a very helpful tactic in limiting the amount of fiber I brought home this year.
One of those fibers was some lovely stuff from Sarah Anderson's Great Ball of Fiber. (Also- This year she was there, but might as well not have been, she didn't have ANY dyed fiber. So sad.) My sister picked it out last year and I told her I would spin it for her.
I asked her if she wanted it barber poled or striped, and she said striped. Then I asked her what weight she wanted it - fingering please. ***HEAD BANGING ON WALL*** Yup, I asked her THOSE two questions out of order.
So, I set to work spinning itty bitty singles so I could Navajo ply (that's 3 ply people) a fingering weight yarn. Yes, it too me a year (OK, really it only took me a week, but I put it off for a year.)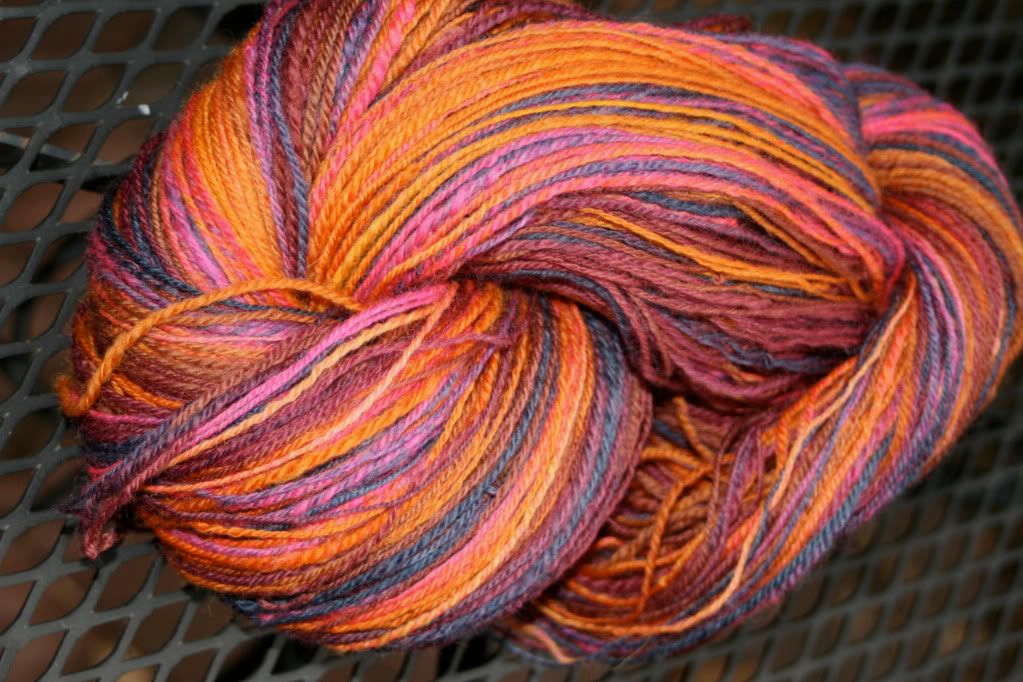 400 yards
Navajo Plyed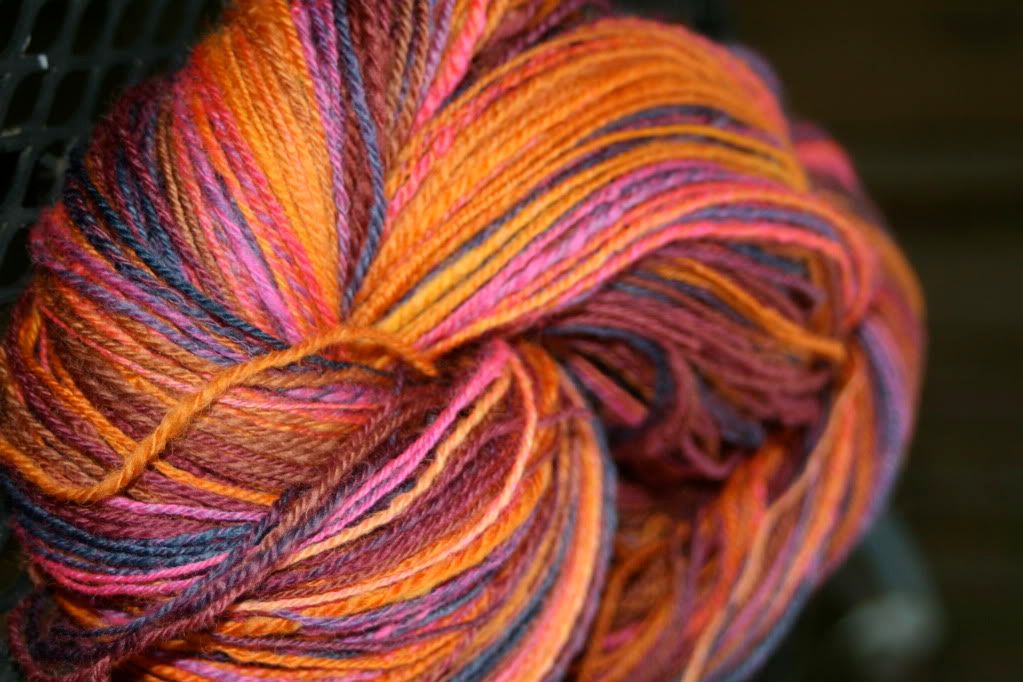 Proof of Sisterly Love
I must say, though, I did the first 100 yards on my Ashford Traditional (no lace flyer) and the next 300 yards on my Matchless on the smallest ratio. It was WAY faster on the Matchless. (Don't worry Tara, girl, I still love you, though!)
On a related note, my new girl needs a name, any suggestions?