We are starting to feel a little more like Christmas around here.
We finally were able to get out to get our tree. It's a natural Noble Fir. (The natural part, we were told, refers to the fact that the tree was not pruned to grow to look like a typical Christmas tree.) We had a Noble Fir last year. We really like the way that they look, and really, doesn't it seem appropriate that Yarnnation should have a Noble Christmas tree?
It is about half decorated. Little Sir is slowing up the process. I think he just loves Christmas so much he is upset that he can't help decorate the tree. Anyway, that's the story I'm going with. :) I'll post decorated pictures in the next day or two.
We were also given an adorable and perfectly appropriate advent 'calendar' for Yarnnation.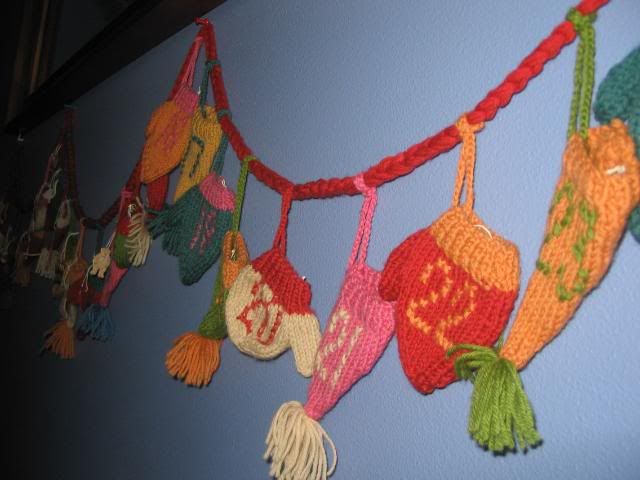 It is a braided cord of yarn with little knit hats and mittens, each with a number on them, hanging from it.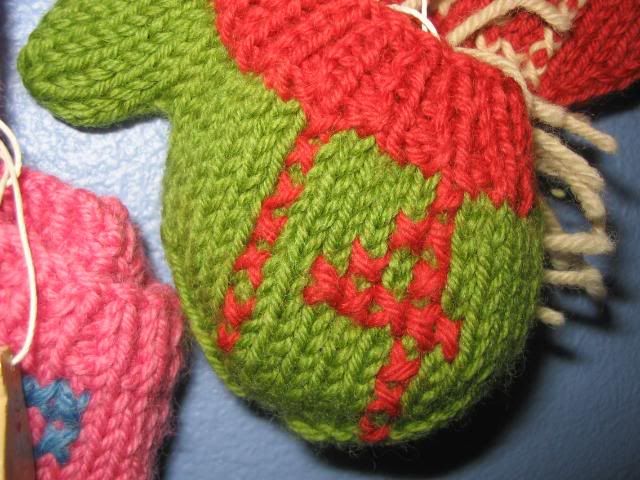 Inside of each hat or mitten is a little ornament. I hang the ornaments on the outside of the little knit item for that day.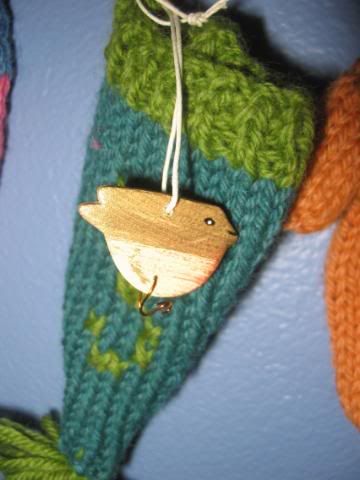 Many thanks to the Duke's aunt who saw this and knew I would love it, and I DO!!! I have happily incorporated it into our Christmas celebration.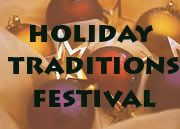 Remember, that Melissa at
Banana Migraine
is hosting a no stress Holiday Traditions Festival. Click on over to find links to more holiday traditions and to leave a link to your own post about holiday traditions.