I've never gone this long without knitting. I am having serious life overload. The socks are on hold. The lace is on hold. This sweater, something I cast on for some mindless knitting, has about three inches left on the second sleeve. It's been that way for over two weeks. School has killed my most effective stress relief. Well, at least put it in a coma. The only good thing about it. . . I GRADUATE IN 3.5 WEEKS!!!
Other good news??? Well our stairs (the only entrance into our house) have been torn up for three or four weeks. The Duke decided to hire someone to finish them. Ivan did a great job!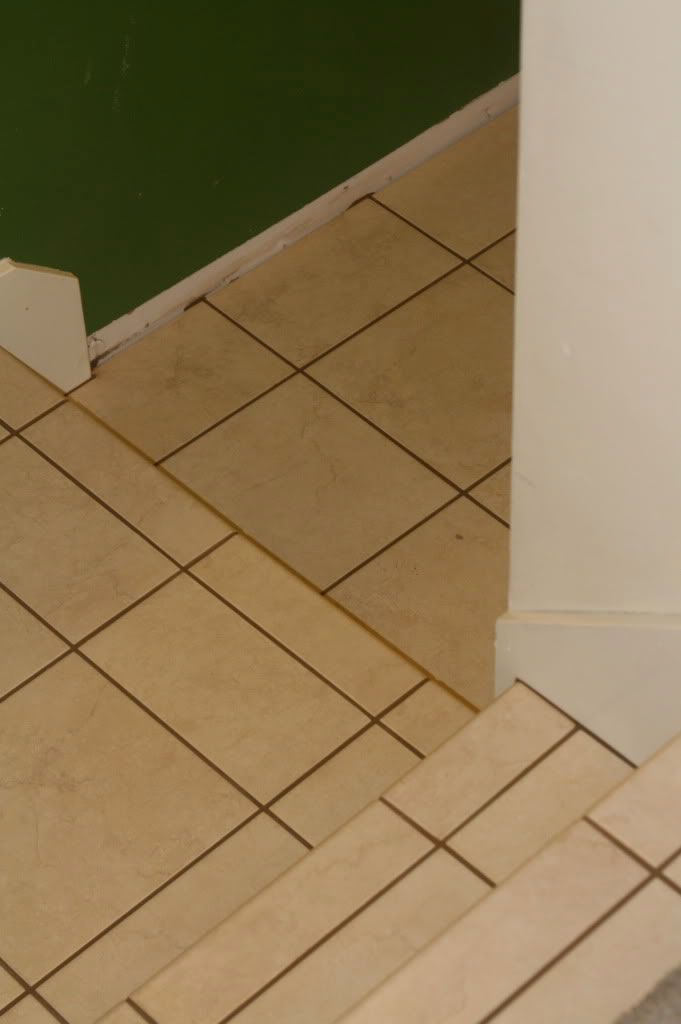 The risers looking up from the bottom.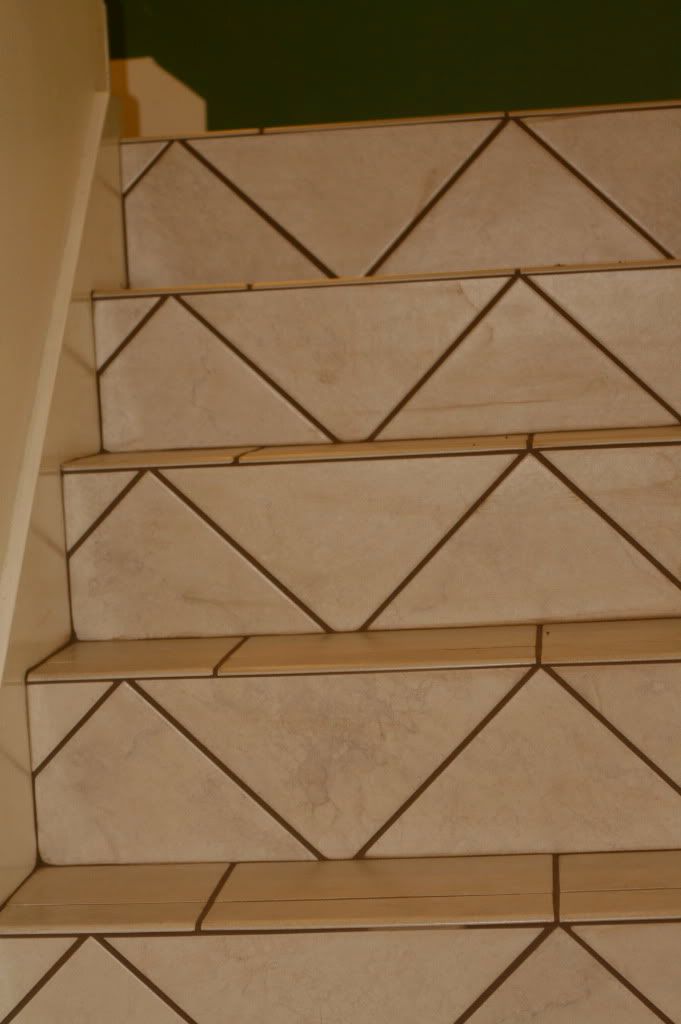 Yeah! No more entering the house via a ladder to our second story living room. No I am not kidding.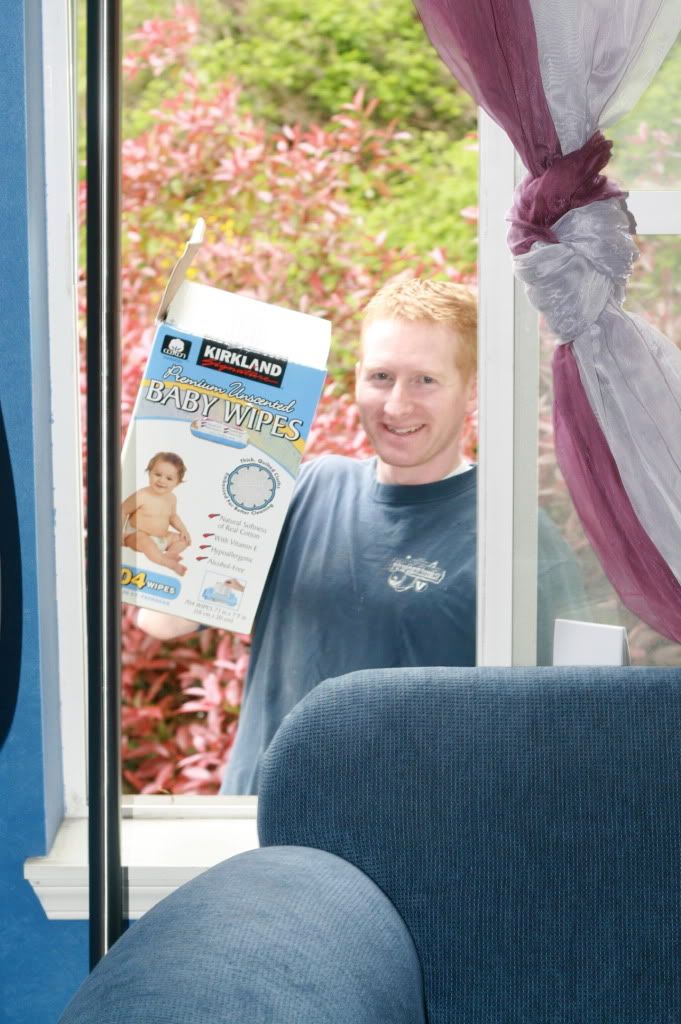 Oh and just because they are beautiful. . . My mom and my adorable new nephew.