Have you missed me? I've kind of missed me. I didn't even know that I liked myself that well. Guess I always just took myself for granted. (he he)
OK- here we go with a real live post.
So Little Sir and I have been doing some fun things the last couple of days- and it has been great. On Saturday he and I went garage sale-ing. I haven't done this for such a long time. I really love it because 1. I get to see the strange things that other people have collected over the years and 2. I get to buy things that I otherwise wouldn't because it the cost is so minimal.
So I don't have a little girl (yet) and I'm not the kind to buy cute little girl's clothes and store them away hoping that I will be able to put them on my adorable child one day- but I do have a particular soft spot for vintage baby clothes. (You may have notices that some of Little Sir's baby pics were in cute vintage things. ) Well, when I come across a box of 30ish year old dresses for a quarter a piece, well, I don't feel bad about buying the one bit! And maybe some of them will even fit my new adorable niece (who now has her own blog BTW- you might check it out - T
he Cabbage Patch Kid
.)
I also found a real Sunkahan (Kumusta mga Pinoy na kaibigan!) The family had been using it as a candle holder. (for shame!) At least they hadn't burned the candles on it. For those of you who don't know what a Sunkahan is- it is a Filipino board game somewhat like Mancala, only more complicated.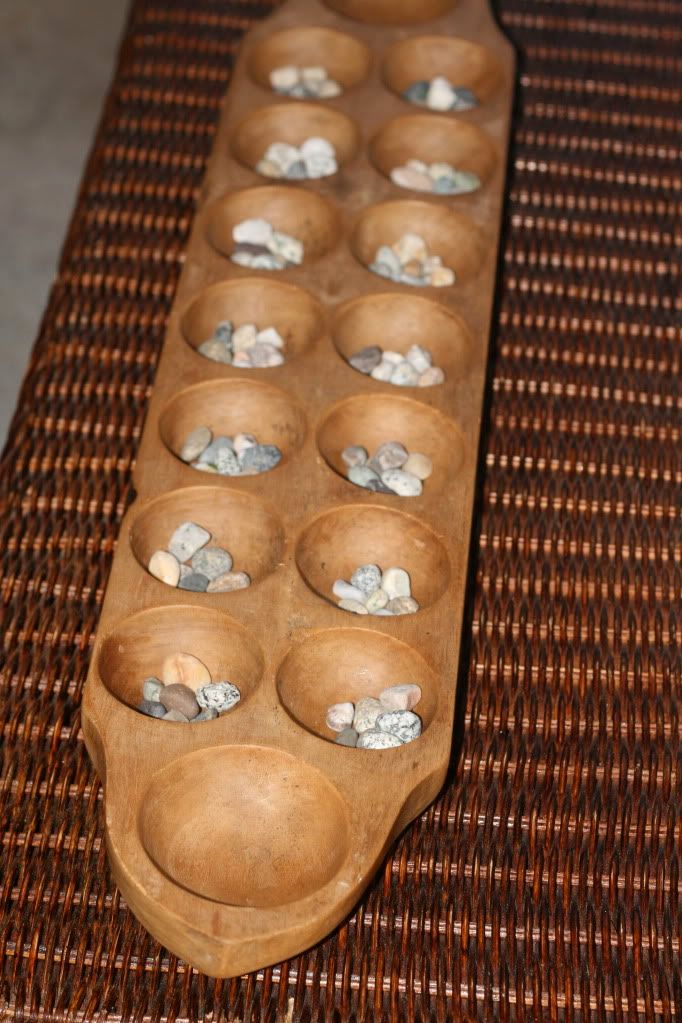 Later Little Sir and I went to a near by beach and chose enough small smooth stones to play the game. I am looking forward to whipping the Duke on this board. He still hasn't figured out how I always beat him (it's the Filipino heart beating inside of me.)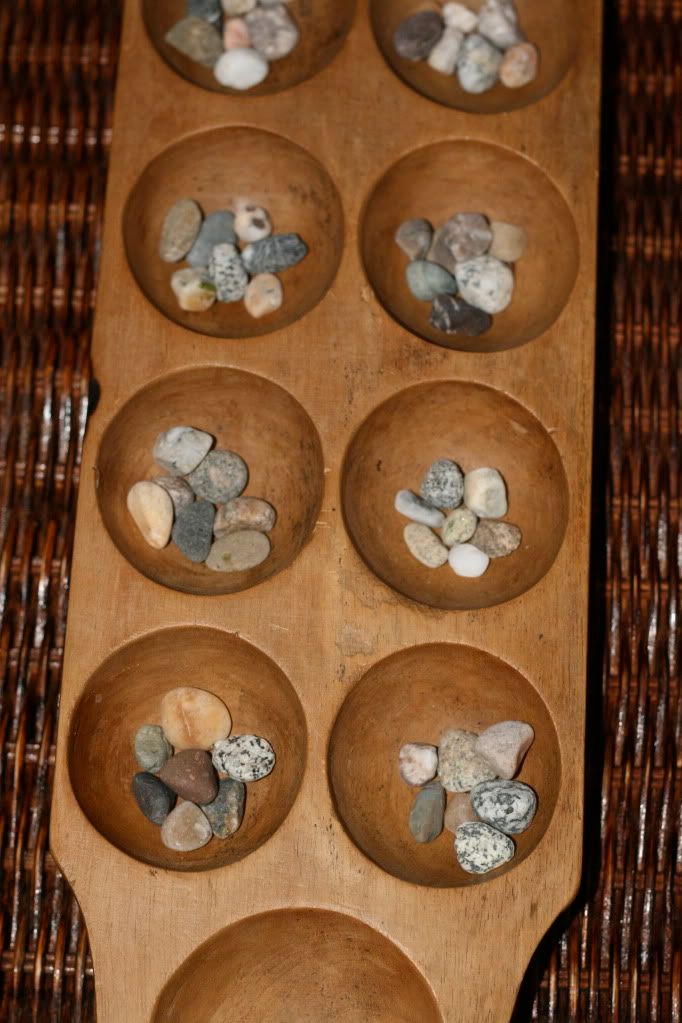 Today we had to run some errands, but other than that, stayed home and did some crafting. John Henry loves to "enrich" my crafting experience by a fun little game he has concocted of hiding the next tool or supply that I will need. He is very good at it (it's the gremlin heart in him!)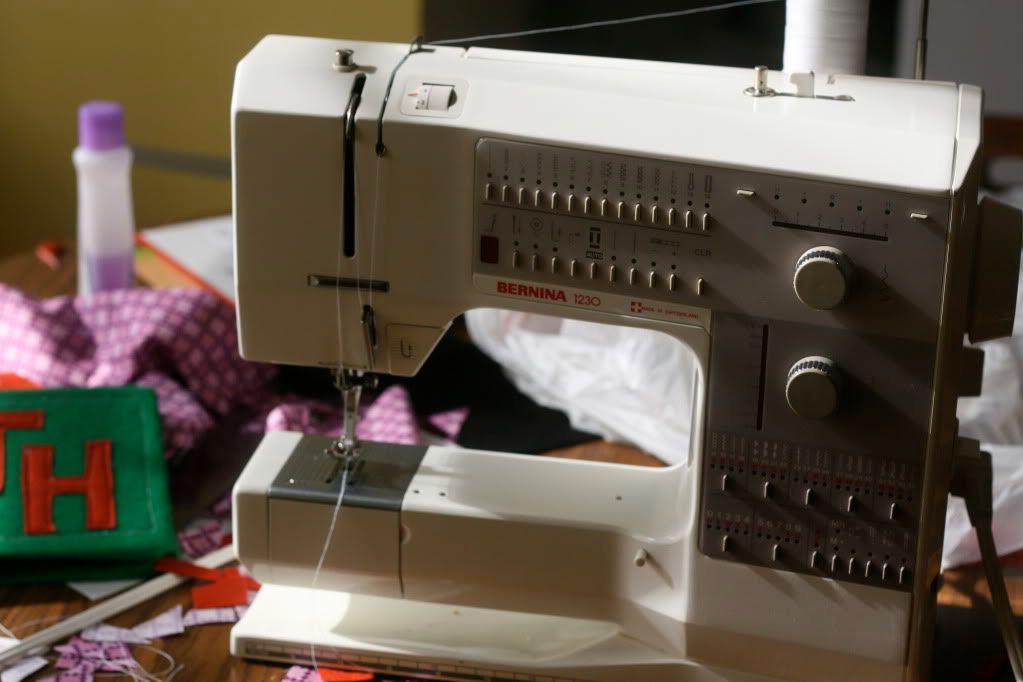 I got my sewing machine out even!
I started with an easy project our church is doing, sewing small pillows for breast cancer patients to put under their seat belt strap where it hits their breast. East and fulfilling- I got several done while Little Sir was napping.
Then onto the beginning of another craft I have had in my mind for a few days now.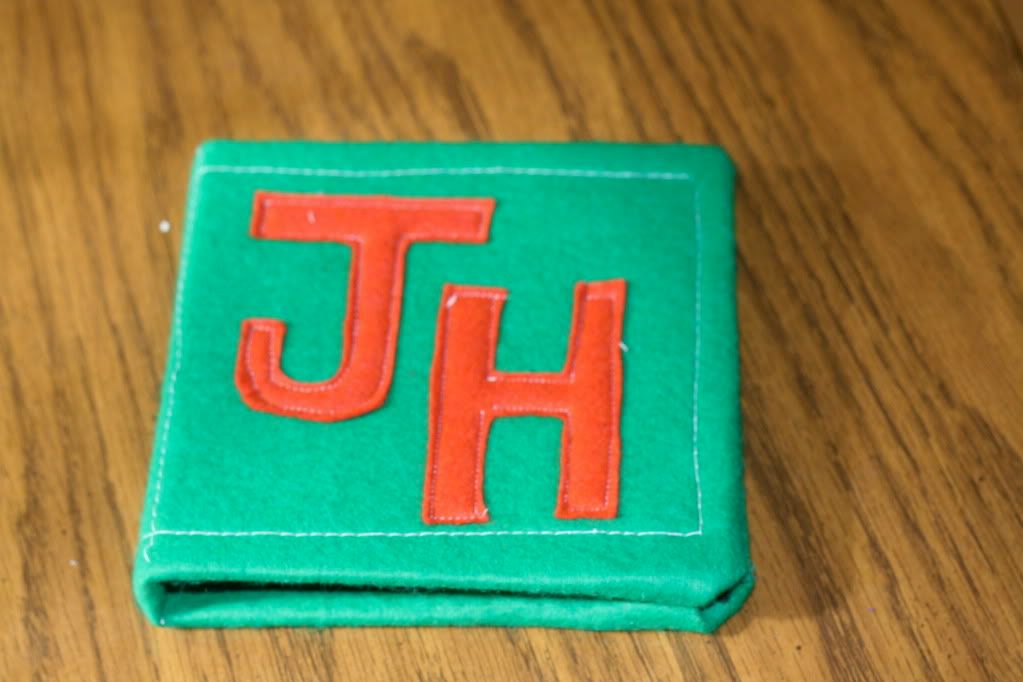 It's a little felt book for Little Sir. This is the cover and next I will begin working on the pages and the felt pieces. I am very excited about it. I hope that it will help keep him happy (and quiet) in church. He was an atomic toddler yesterday!
Last by not least, I am simply loving my new spinning wheel and I greatly enjoying the return of mine and the Duke's tradition of me spinning or knitting in the evening while he reads to me. Could there be anything more relaxing?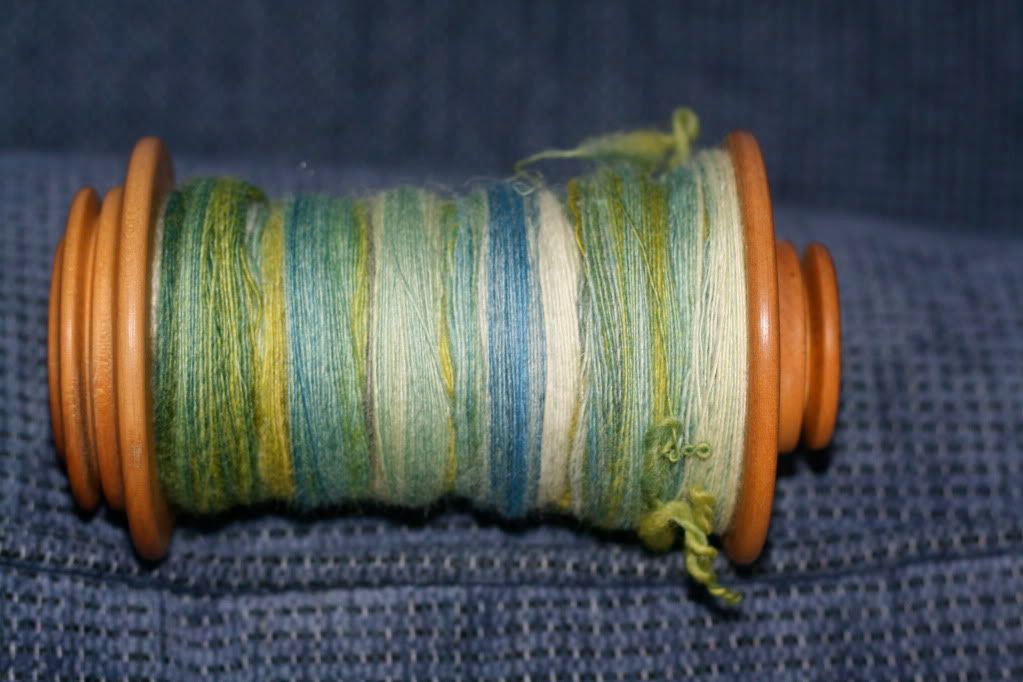 Yes, I am defiantly feeling more like myself than I have in a long time. It really does feel wonderful.
Oh, and if you want to see some really adorable photos of Little Sir, head over to
the adoption blog
. There are some really fun new ones.