Well, I am beginning to recover from the massive amounts of stress from finals, graduation, company, brother's custody battle, a wedding, travel, a family reunion, two VERY involved adoption scams. . . let's just say it didn't surprise me much when I saw that I hadn't posted here in a month. Well, let's fix that.
I haven't really had a chance to do much knitting, but there has been a little, and at least I am thinking about it.
See
Knitting
Knitting
Oh- and SPINNING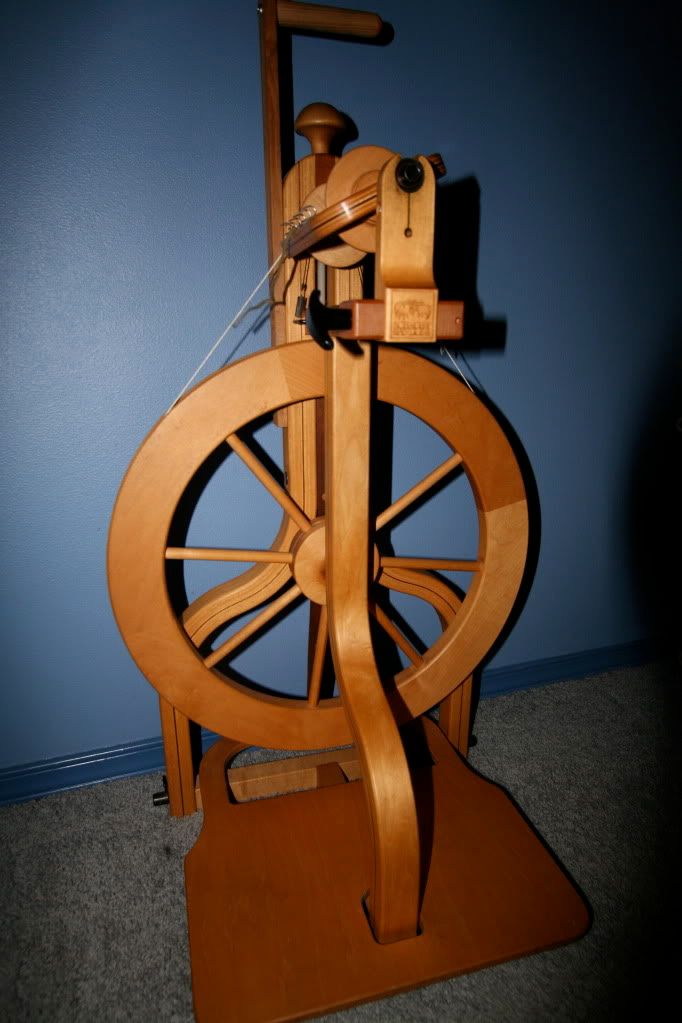 - on my new (to me) Schacht Matchless spinning wheel (SQUEEEEE!!!) We were up in a little town north or here to have Logan's (dog) teeth cleaned and while we were waiting we went in this little yarn shop and one of their regulars was selling hers, as she had developed arthritis and couldn't use it much anymore.
Well, financially, this wasn't the best time for us to splurge on something like this, but I have NEVER seen a used Matchless for sale before and so we talked it over, figured it out, and the Duke (the amazing husband that he is) decided it could be a (very) early Christmas present. That was Tuesday, and can you believe that today is the first day I've been able to spin on it. I can tell you it instantly increased the Zen in the house. I should remember to spin more, not less when I am tying myself in knots. . . it does wonders to untie them. Oh, and it spins like a dream. . .
Now, off to bed to dream about spinning (or maybe a little more spinning to get me in the right mind set for dreaming ;)