This is a quilt that my grandmother made for me and gave me 12 years ago when I graduated from high school. I love this quilt. It is soft and comfy, and perfect in every way. The only problem is that the Duke thinks so too. Often when I go looking for it I find it, with him cuddled up beneath it! Sometimes I join him, but the quilt is only a twin size quilt, so then we are pulling and tugging and it just doesn't work. A new solution had to be found.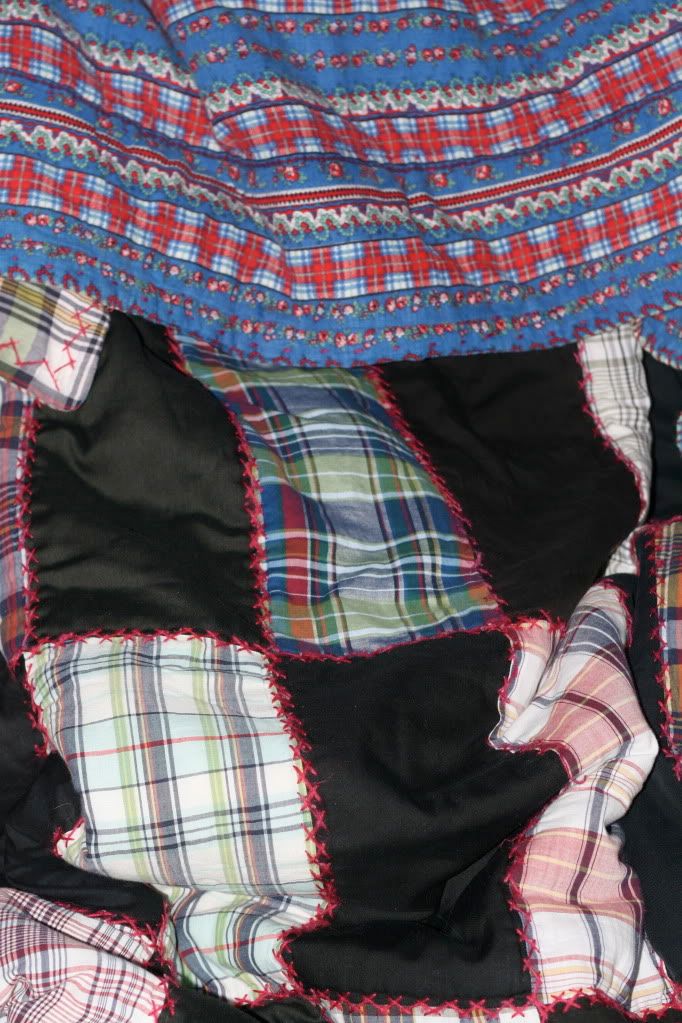 Last winter I purchased the fabric for a quilt just for the Duke. I let him choose from one of the
Turing Twenty
quilt patterns (of course he chose the most intricate one!) I got a good start and then, like everything else it got put on the back burner as I struggled to finish school and be a mom.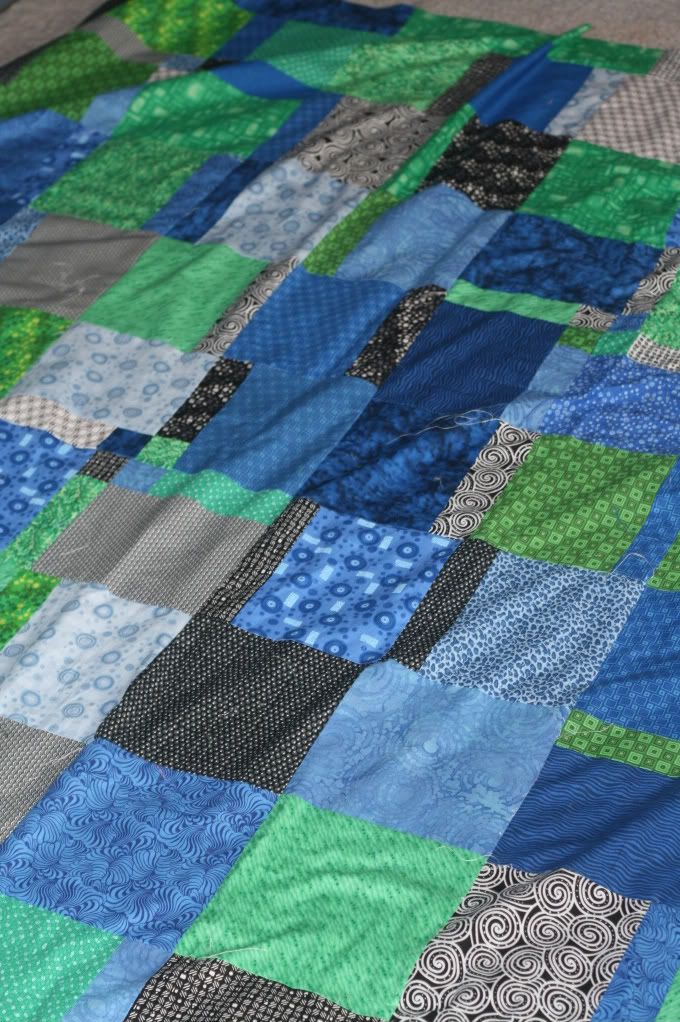 It has been on my TO-DO list all summer. I even took it to Utah and worked on it, but I forgot some of the pieces, so it didn't get finished. Well, today while Little Sir was happily playing with his friend and their nanny, I got the top done!!! Now of course the quilt isn't done, but I am "outsourcing" the quilting and the binding, cheating? maybe, but the Duke will be happier with a finished quilt and a sane wife.