OK, I get the idea behind the rubber bracelets. They are cheap, you can put a message on them to spread awareness. Lance Armstrong. . . yeah yeah yeah. BUT. . . no matter how noble or beautiful the idea is that is imprinted on them, and no matter what fabulous color they are, these things are far from stylish.
I had two of them floating around in my "everything" drawer for over a year. They were from an adoption conference Link and I went to in 2008. They were imprinted with the saying "Birth Mothers Never Forget." They were pretty much doomed to living in my drawer until the next time I decided to clean it out, until I saw a cute solution to their lameness at
Blue Cricket Designs
.
Cute!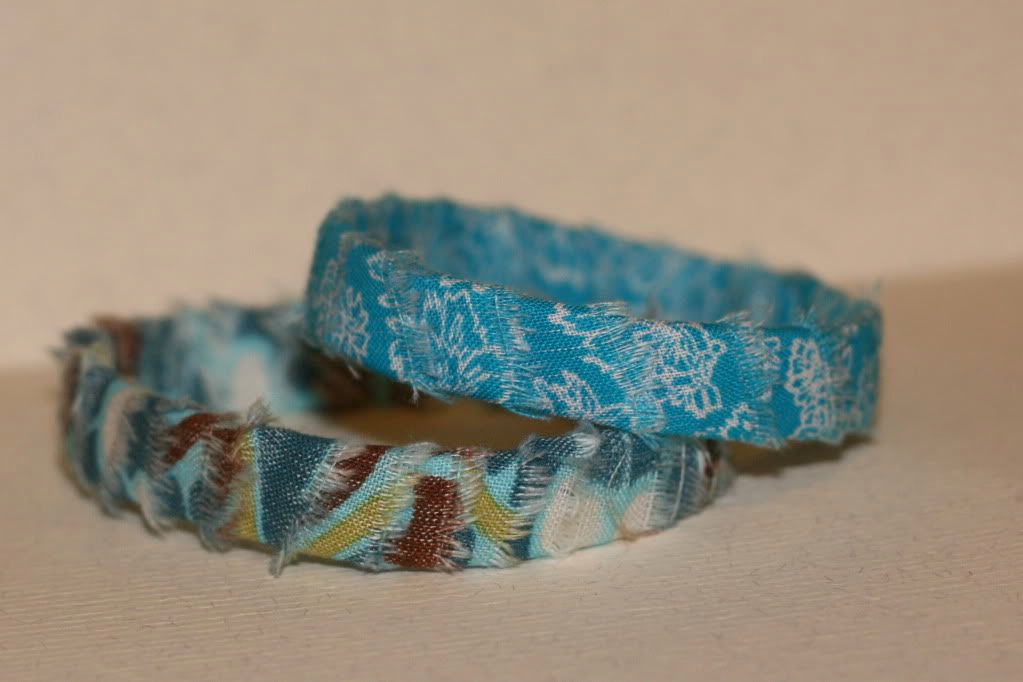 Just some ripped fabric strips and a hot glue gun and PRESTO!
Something you would actually want to wear, and will still keep your favorite cause close at hand!
I'm sure you can guess where these are going!