I want to share some of my favorite projects from Sarah's garden individually. That last post was a lot to take in all at once, and there were some really fun projects that got skimmed over.
On one of my trips to pick up broken concrete I also found five old concrete drain pipes. I thought they were very structural and cool, I knew just what I wanted to do with them. I think a few of my friends though I was a little off my rocker, but I had a vision ****ahhhhhhhhh*****
I'm not even sure who painted them, it was on the list of things to do, that just always got done while I was away running errands. (Did I mention how awesome these woman are?) I left a can of spray paint and came back to bright red cement cylinders. So cool.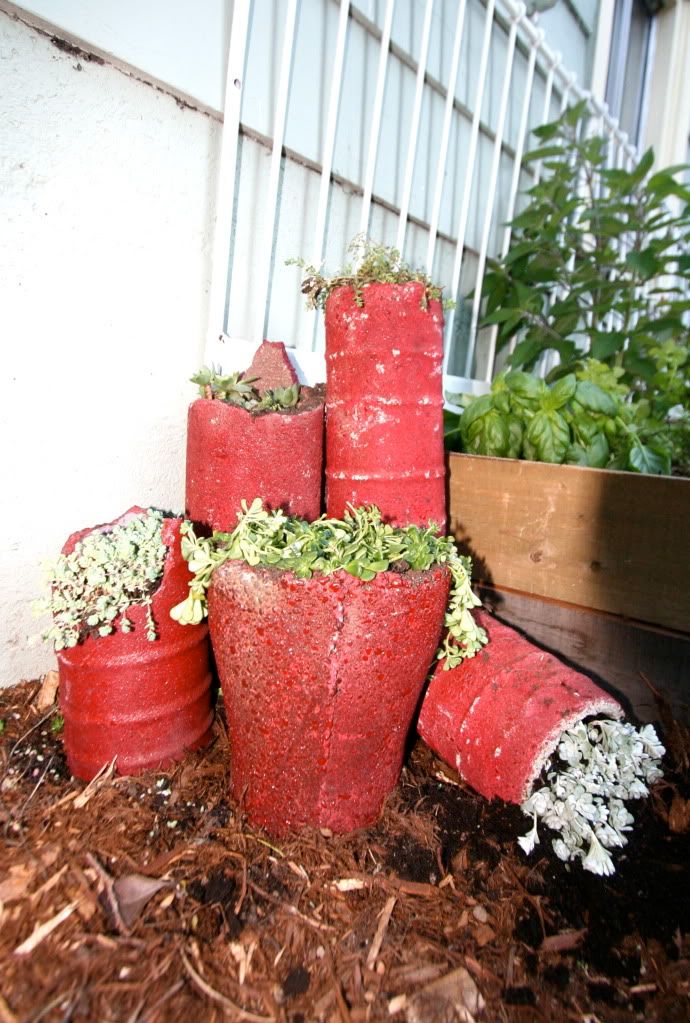 Sonya and I spent over a hour moving them around the garden and arranging and re-arranging them before we found the perfect spot and the perfect tableau.
Then they were filled with rocks, a bit of potting soil, and each was planted with a different sedum or succulent, each of which came from a friend or neighbor's yard. Again, so cool. I'll be on the lookout for more pipes to do something like this in my own yard.