Yes, it appears that I have been distracted from my knitting. It's OK, though, as there was no Christmas knitting this year (or what there was I finished in October.) Christmas shopping is done, presents are wrapped and shipped, it's time to celebrate.
Oh yes, and for those that wondered or cared. . . I did get my grades back for this past ***** quarter. We can also celebrate my first C in grad school. Technically it's a C+ and I couldn't be happier, I don't have to repeat ECON. HURRAY!
ON TO THE DYE POT!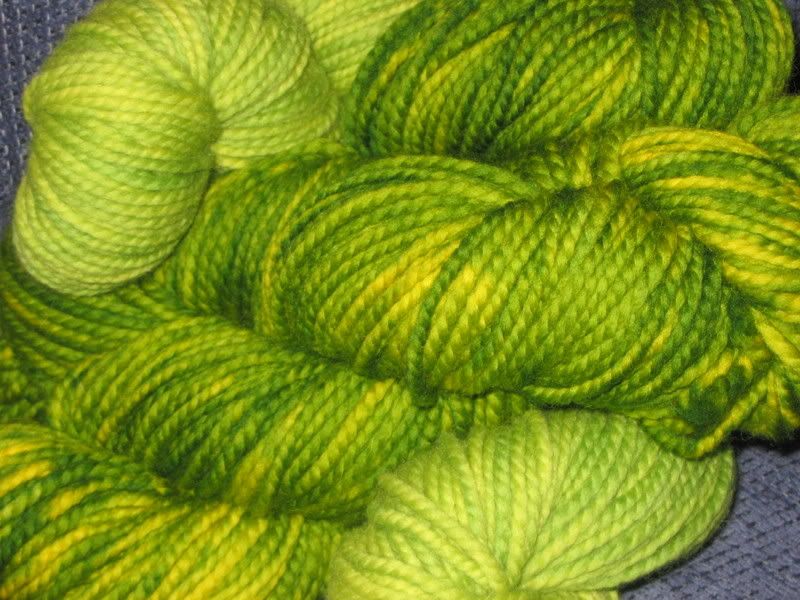 Mistletoe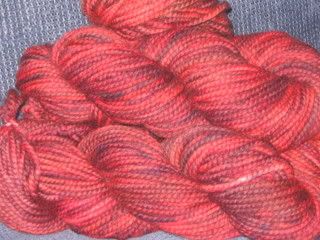 Cranberry
Both are Cascade 128 - I may knit the Duke and I Christmas Stockings out of this, we'll see.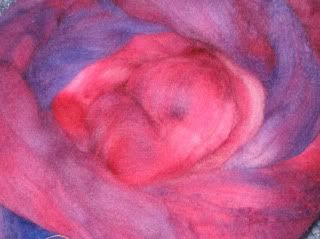 Crowned Jewels
Superwash Merino- I've all ready spun half of it, it's beautiful. Its future is a secret. . . stay tuned.
Juniper and Spruce
More sock yarn.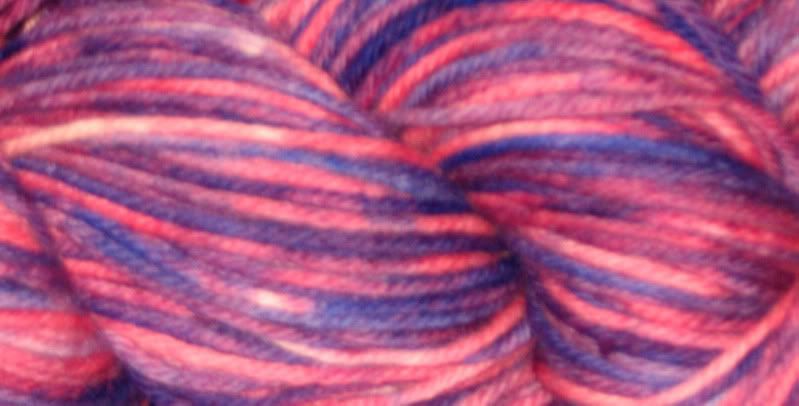 Girl's Night Out
100% Washington Merino, worsted weight. It is very, very soft. I bought it (undyed) in Coopville over the Thanksgiving holiday. I was surprised when I skeined it to discover there are 400 yards there, I was thinking more like 200. That was a pleasant surprise. I don't know what it's going to be yet.
Savannah
This was a couple of skeins that I decided to overdye, as I have a lot of them and I wasn't sure I loved the colorway. I threw it in the pot after the Cranberry lot up there and let it soak up the remaining dye, it was ehh. Naturally, I dyed it again, and this incredible colorway is what I got.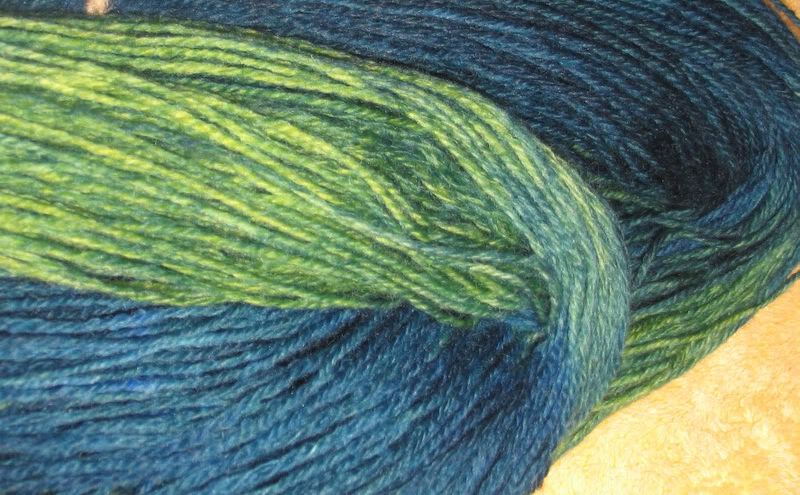 Curaco
A little preview of what is still on the drying rack, it's almost as beautiful as the paradise it's named for.