I think I have mostly recovered from finals. They really should have "final hospitals" for quarters like this, it was a bad one. At least they should provide us with outpatient care, don't you think?
So what does a Duchess of Yarnnations' road to finals recovery look like?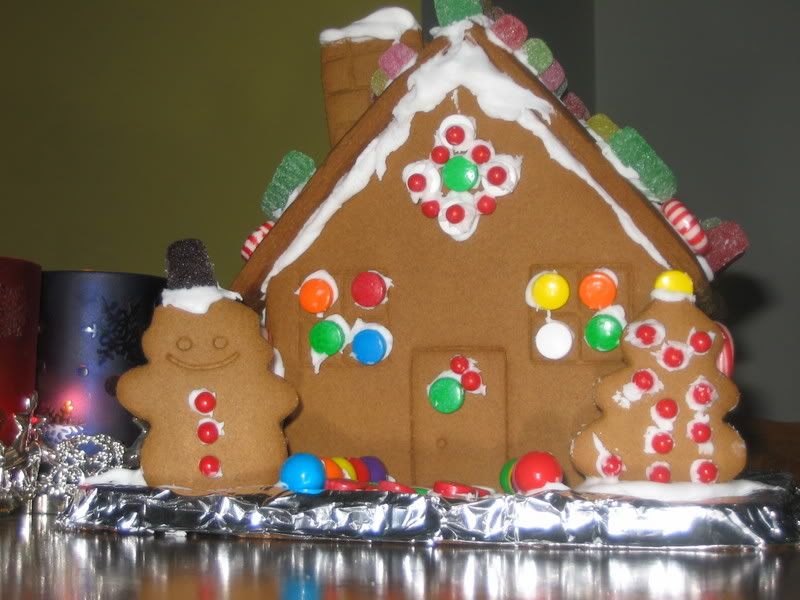 It looks like a nice Friday night "date" at home with my Duke. We listened to Christmas carols, ate a roasted chicken, decorated a gingerbread house, and sipped hot cocoa.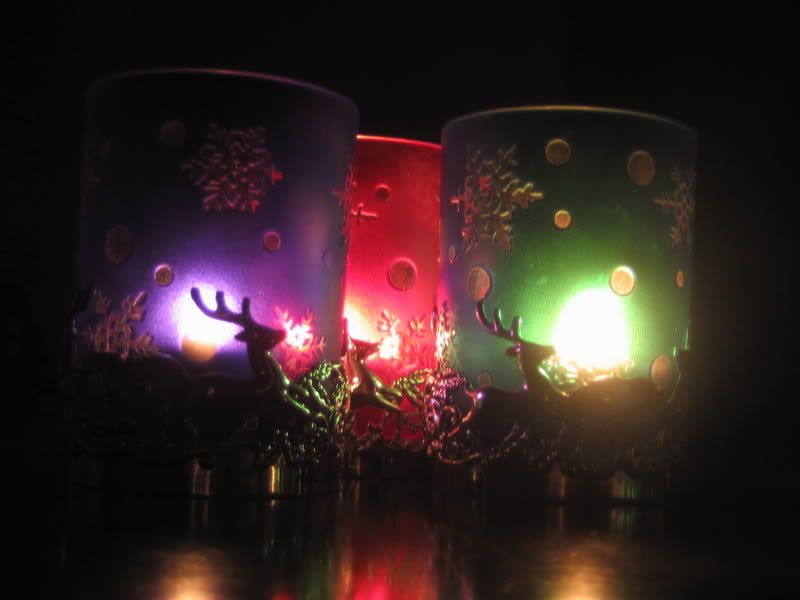 It looks like turning off all the lights and enjoying the candles, the lights on the tree, and the peaceful sound of rain falling.
It looks like a little spinning of some very soft alpaca.
It looks like pom pom's are very therapeutic.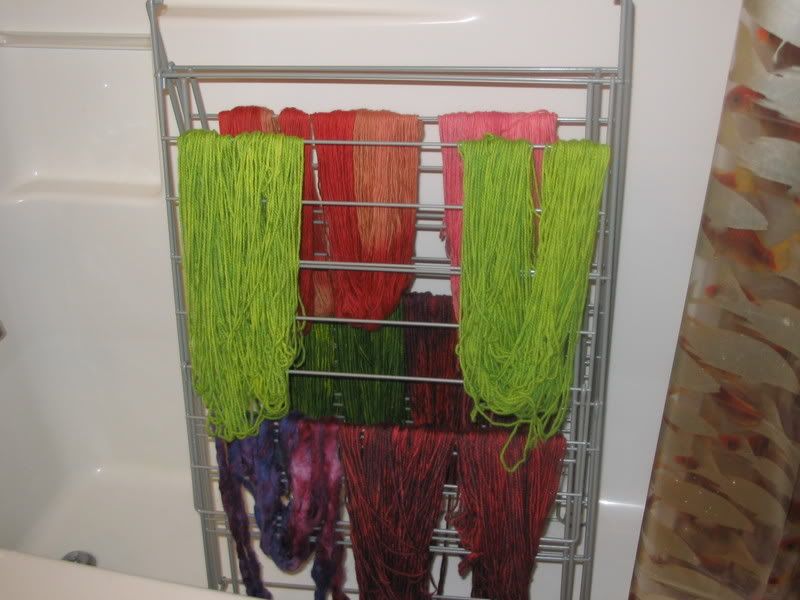 And it looks like a nice Sunday evening, with the Duke reading silly news stories to me off the internet, while I dye to my heart's content. . . all without a thought of. . . (well, it's better not to speak of such things in front of the patient, we don't want to risk a relapse.)