Could it be that I am actually becoming disciplined in my knitting? Heaven forbid!
I do have three more FO's to show you, though. (Weird, I know.)
The first two I actually cast on in the last few days, but don't think I'm falling off the wagon or anything. These are the hats that
Bop
and
Megan
won from the last Yarn of Yarnnation.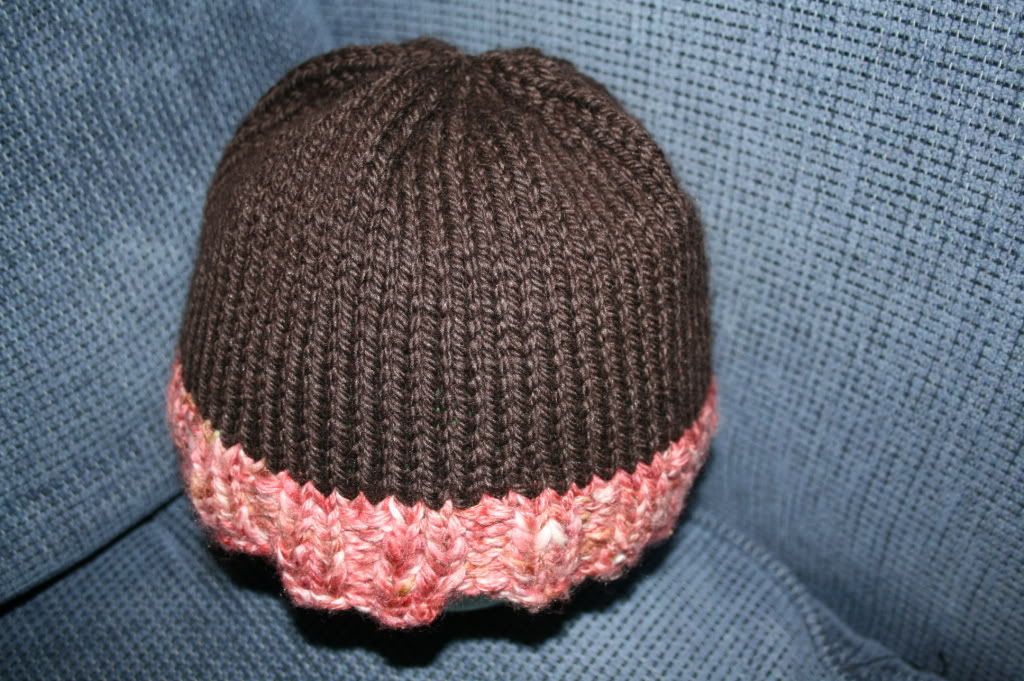 This is Megan's hat. She asked for brown or pink, she got both! The brown is J
o Sharp's Silkroad Aran
(wool/silk/cashmere) in color Venetian. The pink is an alpaca silk blend that I spun.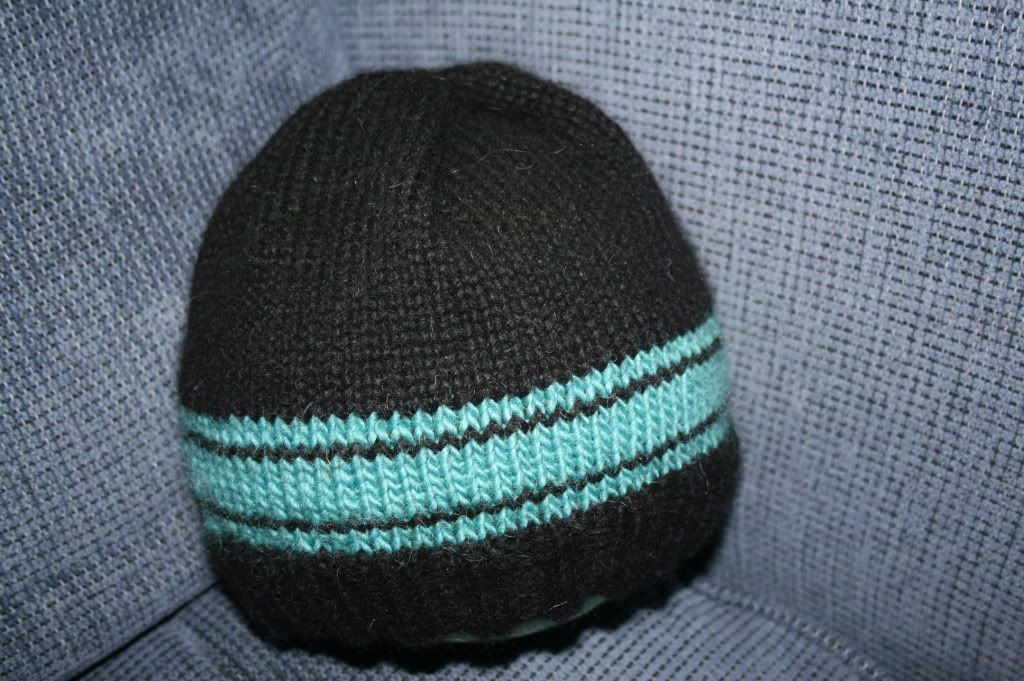 This is Bop's hat. The black is the (sadly discontinued) Jeager Chamonix. (angora/merino) and the turquoise is
Brown Sheep Bulky
(wool/mohair) in either Turquoise Depths or Tahiti Teal, not sure which.
The patterns are my own as far as any basic hat pattern is anyones.
Bop, if I can manage to remember it, you will get yours Sunday. Megan, yours will go in the mail either tomorrow or Friday.
The long lost shawl is also done. I had to try four of five different bind off techniques before I found one that was stretchy enought (ended up being p2tog, slip st back to left needle, repeat- and yes, it had to be a purl, not a knit, strange, no?)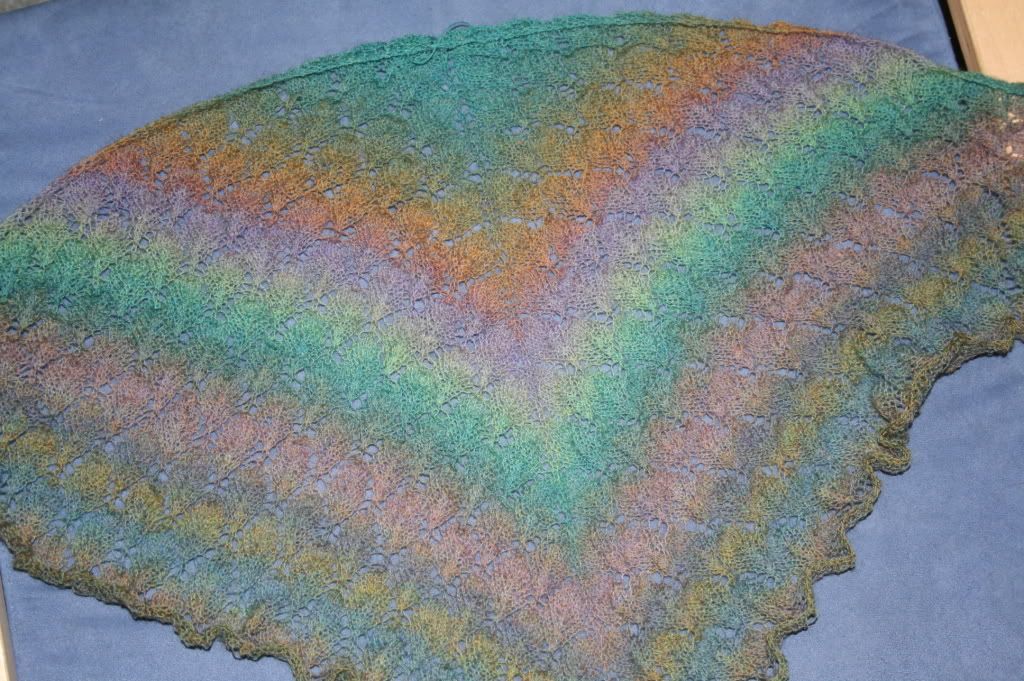 Here she is unblocked.
And pinned out, blocking.
She is knit with
Jojoland's Harmony
. I'm pretty sure it's colorway HC02- but it's difficult to tell from the ball, and I have lost the ball band (I know, I know "bad knitter," what ever, I'm just happy the shawl isn't still lost.)
I will take better photos in the next week or so.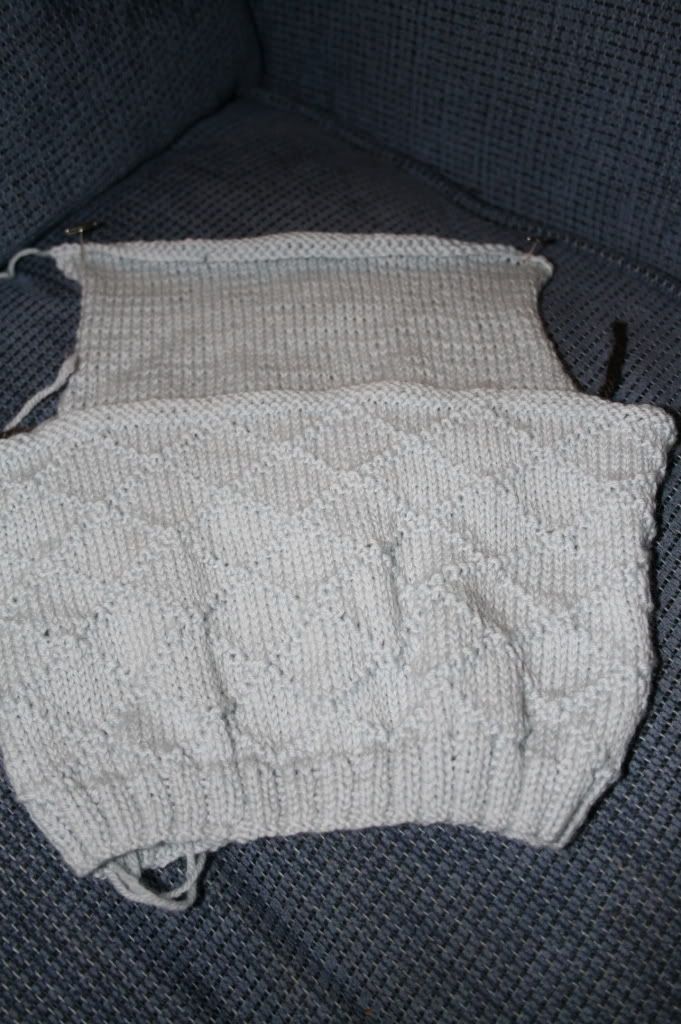 The special baby boy vest is also coming along. I am enjoying creating a new pattern again. My brain hasn't been capable of such a task in such a long time. I think I will make this a free pattern on Ravelry, but no holding your breath. No promises as to how long that could take.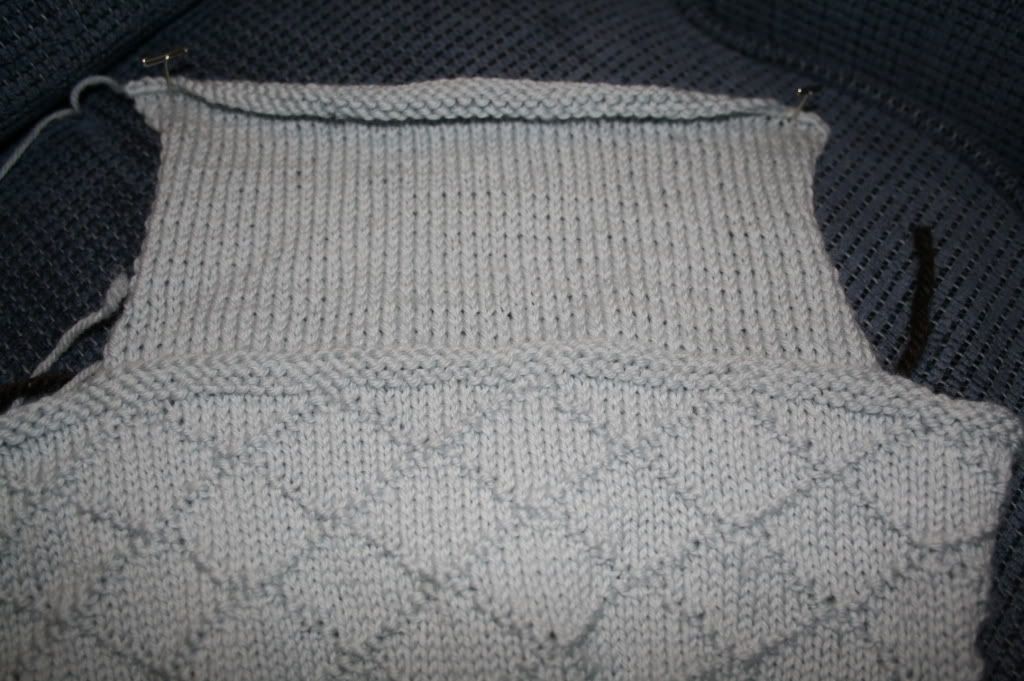 All right then, I feel so normal, posting all about knitting. One might actually think this was a (gasp) knitting blog! Life, while still very busy, seems to be setteling into a new normal at last. It feels good.