Are you all being kind in not hounding me to get my act together and tell you who the winner of the hand-spun yarn is, or have you just given up on me? I won't complain in detail about my life right now, but let me tell you, it's crazy.
Anywho- what you all
really
care about. . .
drum roll please. . .
the winner is. . .

Sonya!
Sonya, don't bother sending my your address, I think I can just throw the yarn in your direction and it will get there well enough. (For those of you who don't know, Sonya and her hubby Miles just bought a house about 1/2 a mile from Yarnnation. YEAH!)
Now onto the state of the (Yarn)nation.
I have been very fidgety with my knitting as of late. I have got out yarn, looked through books, wound yarn, knit swatches, but nothing was sticking. I finally figured out that I had so many WIP (works in progress for those non-knitters among you) that I was unsettled. I knew it was time for a finishing spree. I will do a proper WIP round-up here in the next week or so, but in the mean time, I just started pulling projects out of my basket and finishing them.
I now present, and unprecedented, THREE Finished Projects
1.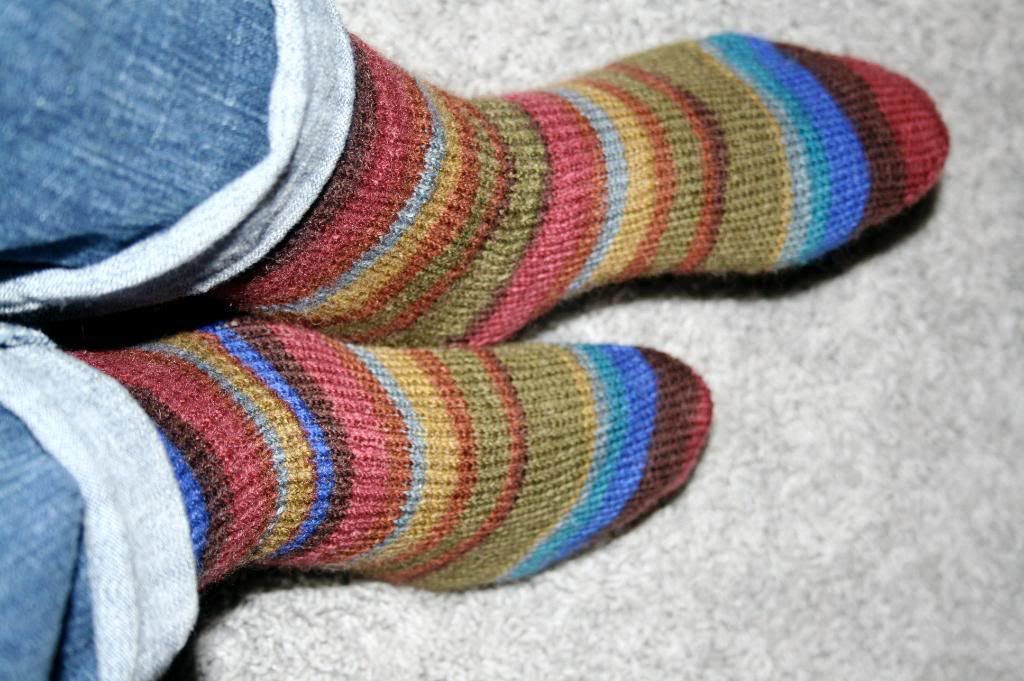 The Regia K. Fasset Socks. I am so happy with them that I didn't bother to take them off after I took the pictures and they are presently employed keeping my tootsies warm.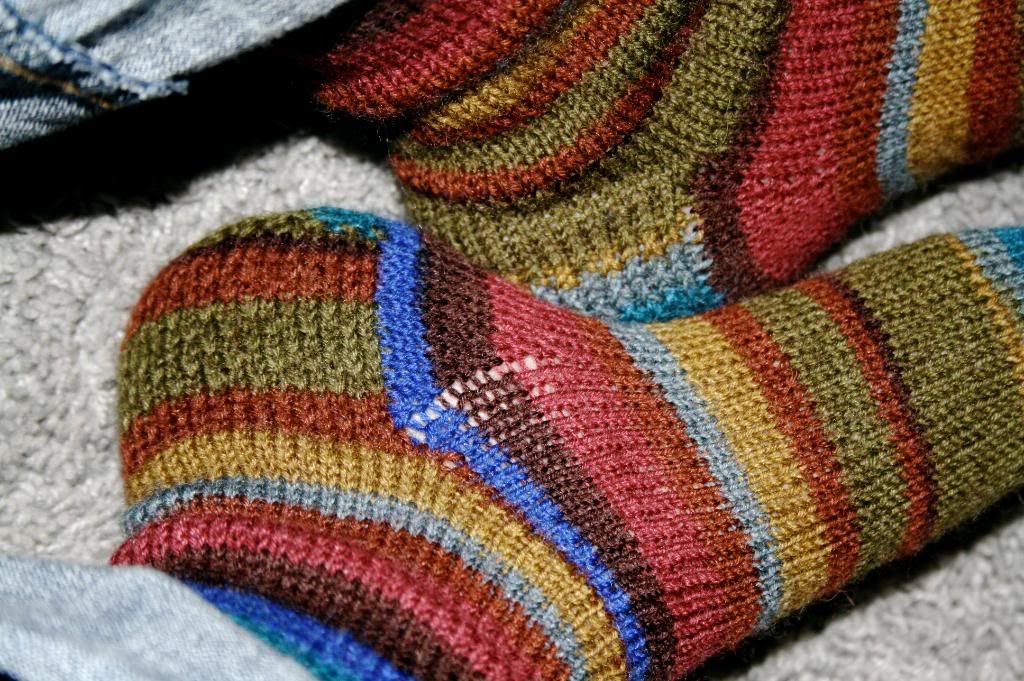 The gusset.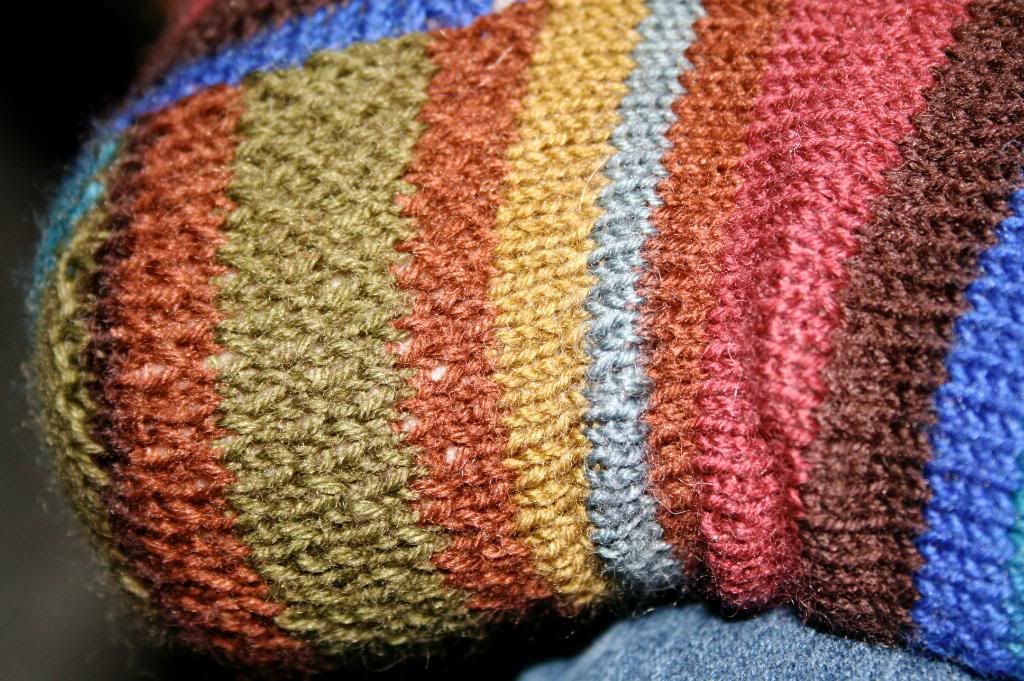 Eye of the Partridge heel.
The colorway is Landscape Earth
2.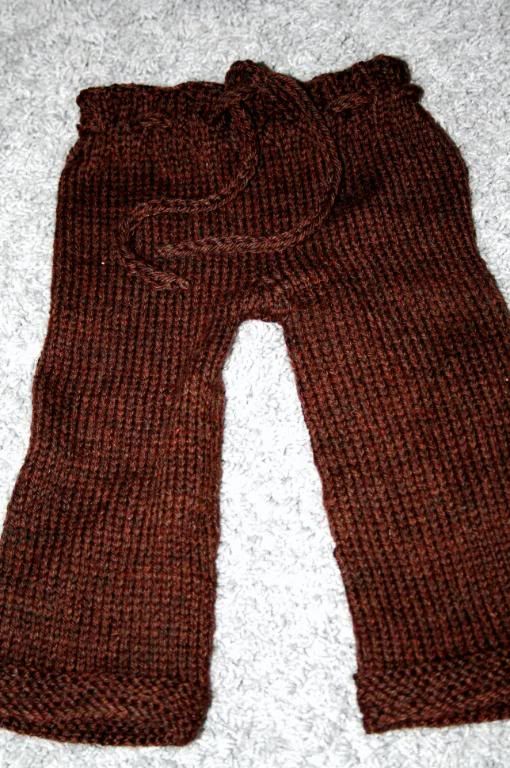 A pair of longies that I am likely going to list in my Etsy shop, but may keep for my brave sister the Princess. She is considering cloth diapering her next baby (due in the spring! I am so excited!) The yarn is Cascade 220.
3.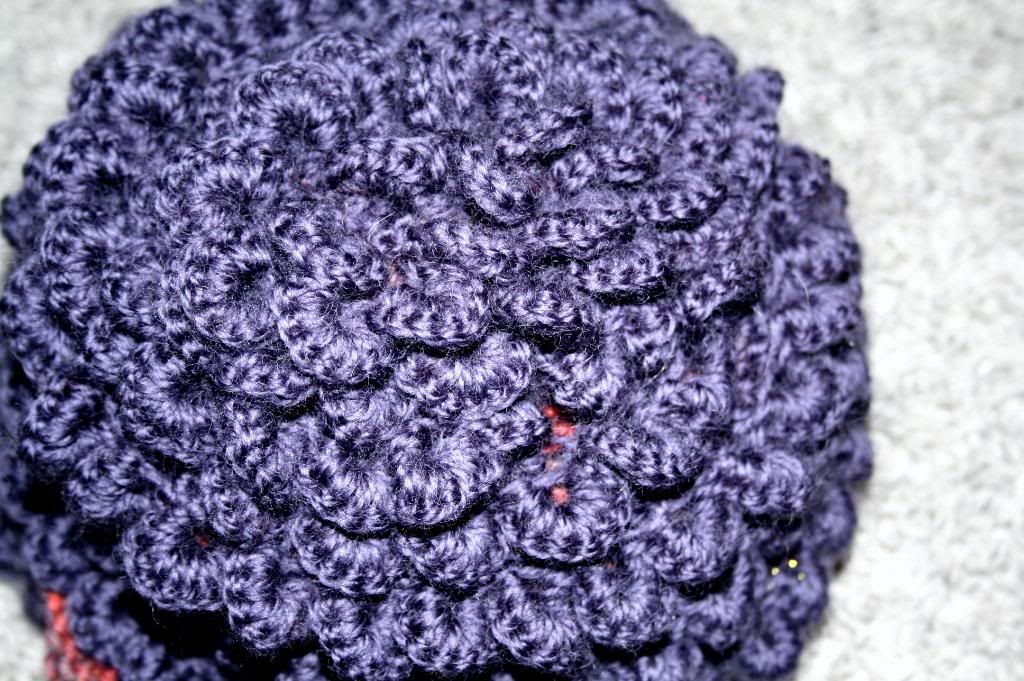 And last, but never least, the
never ending scarf
has actually come to an end, nearly two years since it began.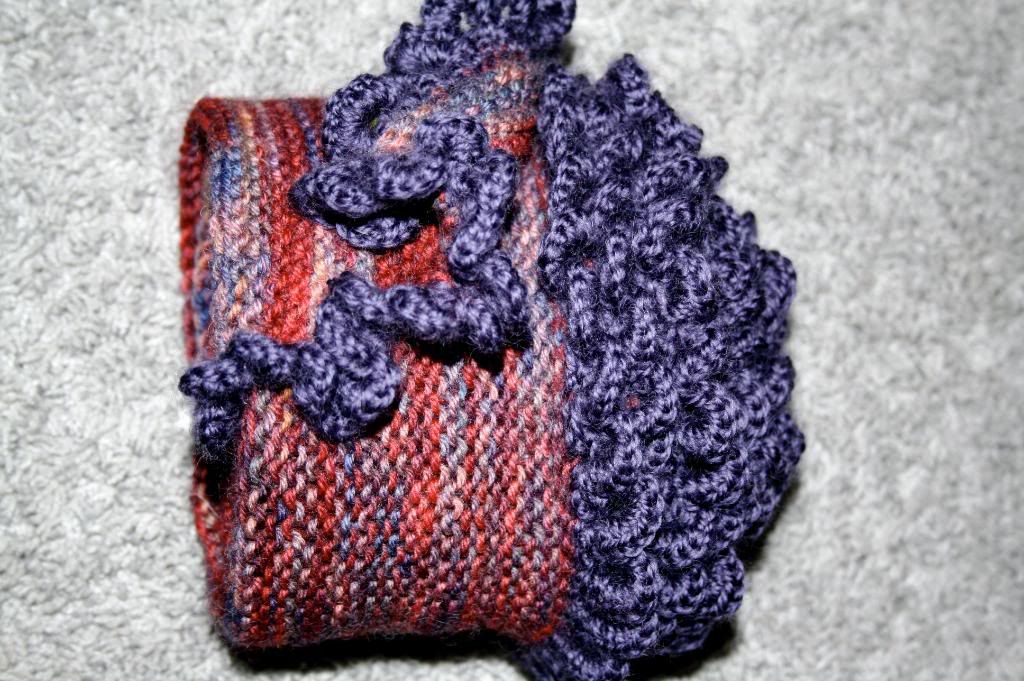 For those of you who haven't been around that long, or who don't have the memory of an elephant, I died the main yarn. It is Cascade 220, I believe. Who can remember that long ago. The edging is Brown Sheep Superwash.
Also, this project has the unique distinction of having once been a finished project, then once again becoming a WIP, then a UFO, and now finally, a FO, once again. After I finished knitting it I just thought it needed something else, so I decided to crochet ruffle on one side of it. Well, we all know how much I like to crochet, and that is how the poor scarf, through no fault of her own, ended up in the UFO basket for so long. But now she is revived, and I love her!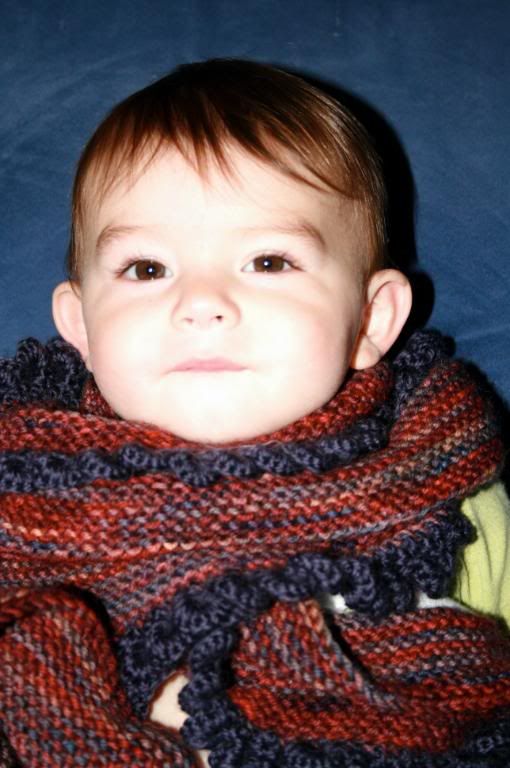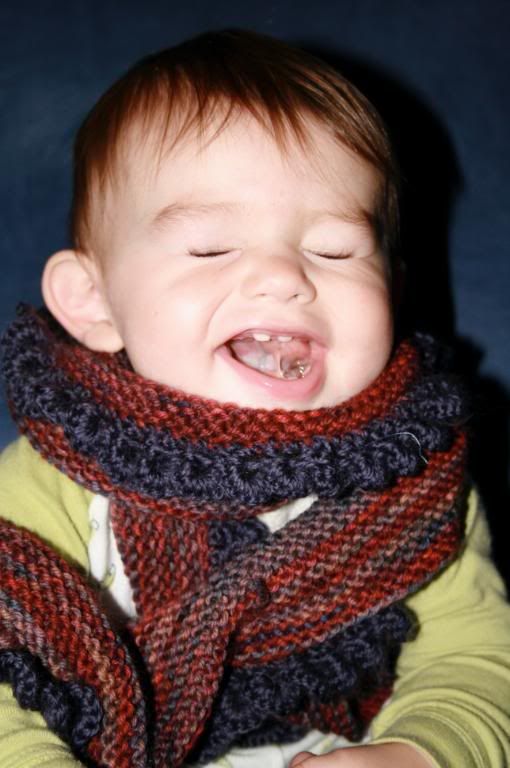 And here is Little Sir, doing a band-up job of modeling it for you all. Yes, he thinks he is quite hysterical. Mama agrees!
Then, after three finished object, I didn't feel so scattered and I thought I might be safe to cast on for a small little project. It is a vest for a very special little baby that is on his way!