We won't be in our current house for Halloween. Hopefully we'll still find something fun for Little Sir to do on the other side of the state (hopefully we aren't so exhausted from the move that we don't feign a complete lack of knowledge of the holiday.)
Before we knew we were going to be moving so soon I had started a makeover on my small nod to fall. I finished it up today (as I'm trying to finish all of my in-progress projects before we pack up our lives.)
Little Sir LOVES pumpkins. In fact his very first outing ever was to a pumpkin patch.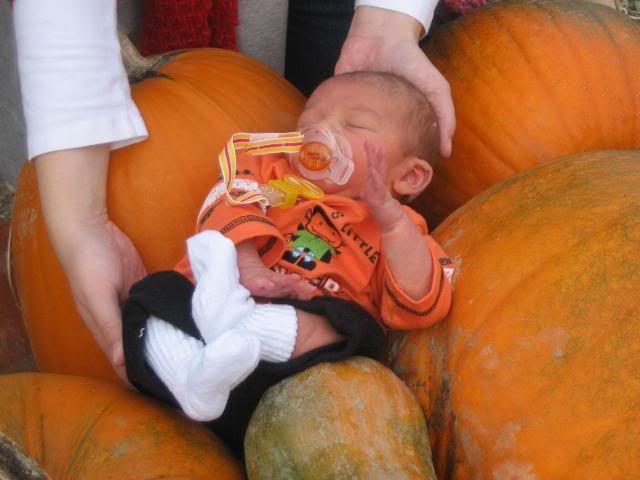 This is him at just over a year.
And last year.

I'm betting that there will be a fun place near Omak to find pumpkins this year, but in the mean time, we can enjoy some that won't spoil if I forget to unpack them!
The biggest one was at Target, must have been left over from last year, as it was in their clearance section for a dollar. I just dusted it with a little gold spray paint.

The middle one I found at Ross. It was kind of country-ish colors so I spray painted it copper and then dusted it with gold as well.

The small one came from Joanne's. It was your typical orange resin decorative pumpkin. Not my style, so it got a couple of coats of cream paint, then a dusting of copper, and finally some glaze.
With the delightful enthusiasm of a three year old, Little Sir thinks they are wonderful. I kind of like them myself.