Hi Everyone!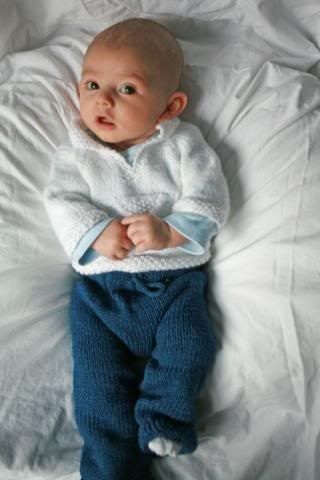 Um, this is my first crack at blogging, my mommy said I could show off my new blessing sweater and these cool pants that our friend Sonya knit for me.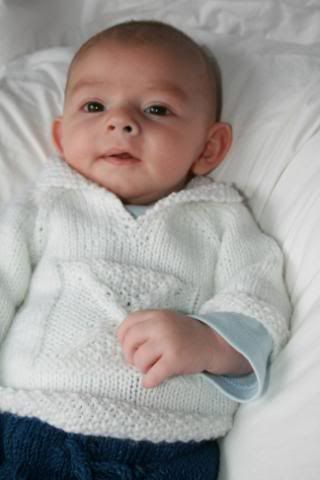 So, what do you think?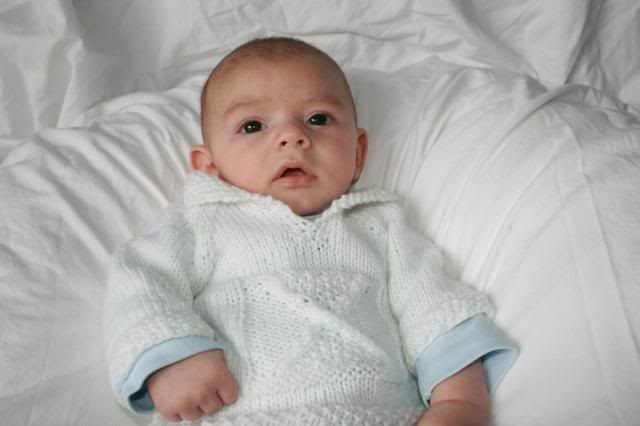 What do you mean you don't like them?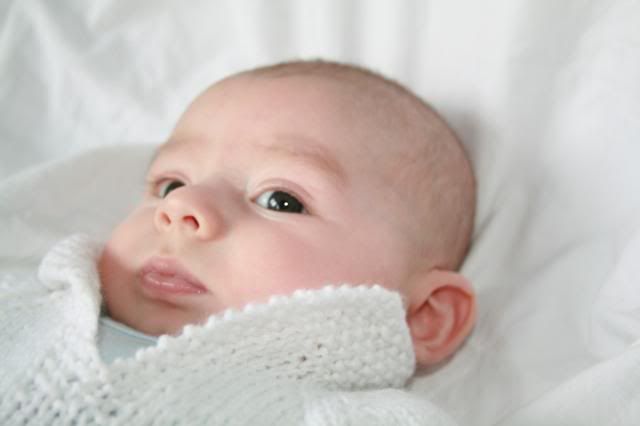 Mama, I'm not so sure about these bloggy people!
HE HE I'm just kidding! I know you all love knitting. My mama told me so. It's my first blogging joke! I am SOOOO funny!
Note from the Duchess: Yes I survived my first class. I have to go do it again on Wed. I hope it won't be as hard. I certainly won't be forgetting my knitting! For those of you who don't know, I am eight long, frustrating classes away from getting my MBA.
Little Sir's sweater is my design, knit on size 6 needles with Sirdar Snuggly. His pants were knit by Sonya (thanks Sonya, we love them!) The pattern is Baby's Denim Drawstring Pants from Last Minute Knitted Gifts, and the yarn is Rowan's Denim.