It's too hot to knit. I made a major mistake in the lace shawl I am working on.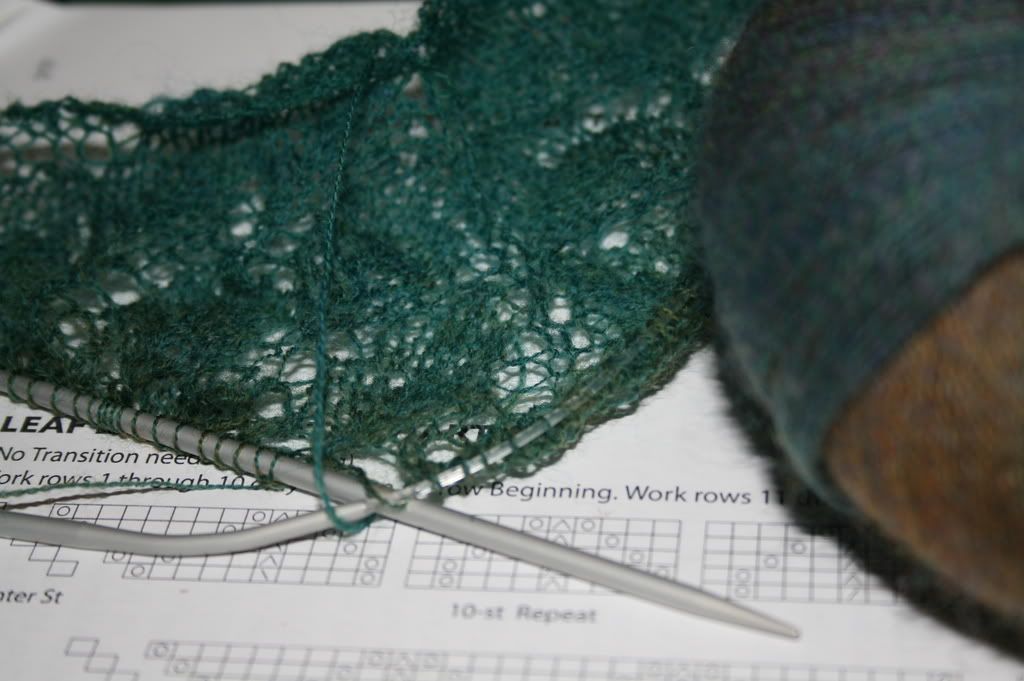 It's too hot to spin. I plied an entire bobbin in the same direction that I spun the singles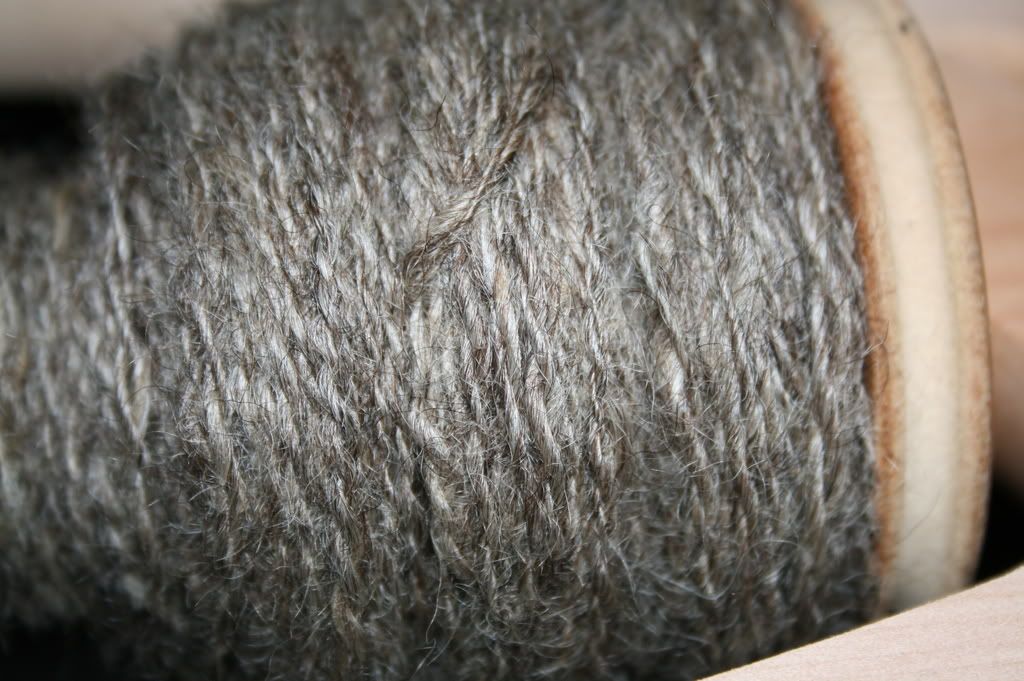 This is the lovely BFL I am spinning- this bobbin plied in the appropriate direction.
Thank goodness it is going to cool down tomorrow.
Little Sir thought water was a better medium than wool.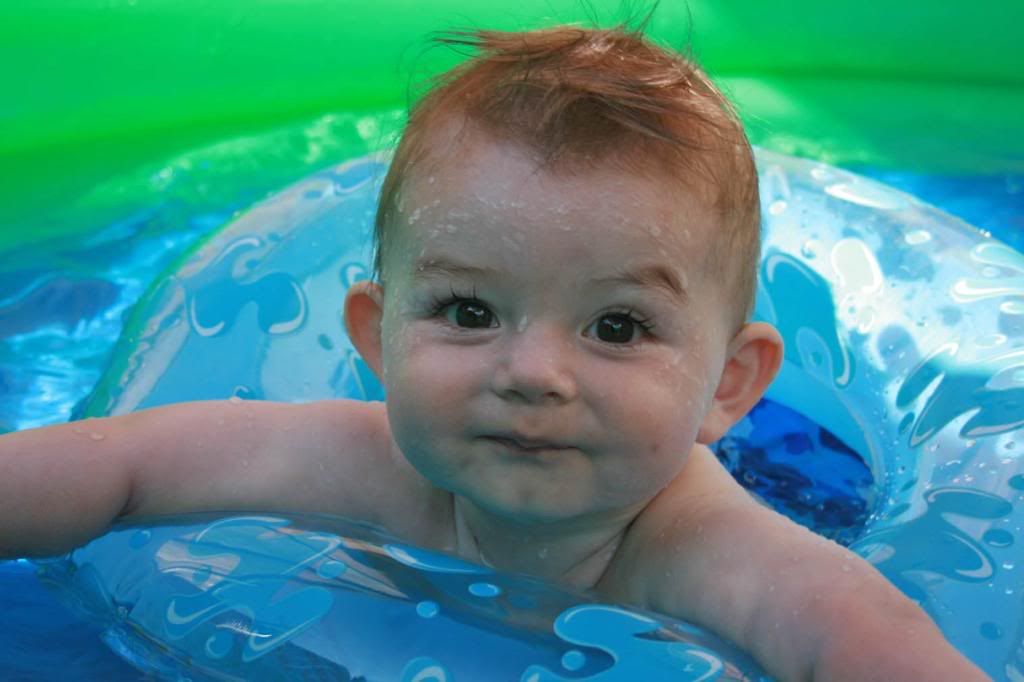 The next Michael Phelps, perhaps?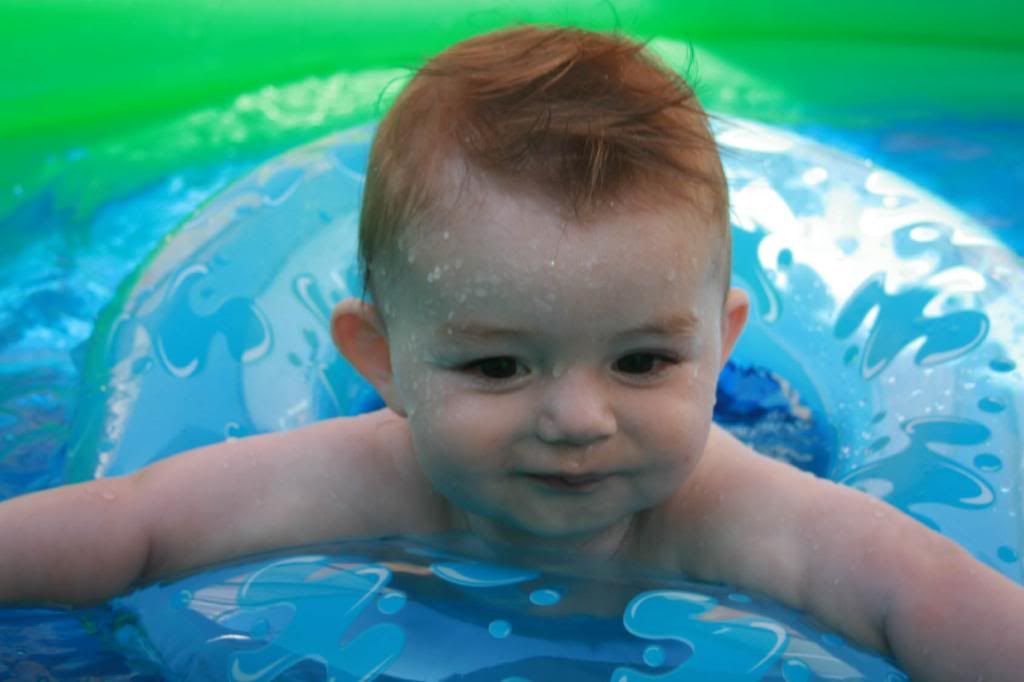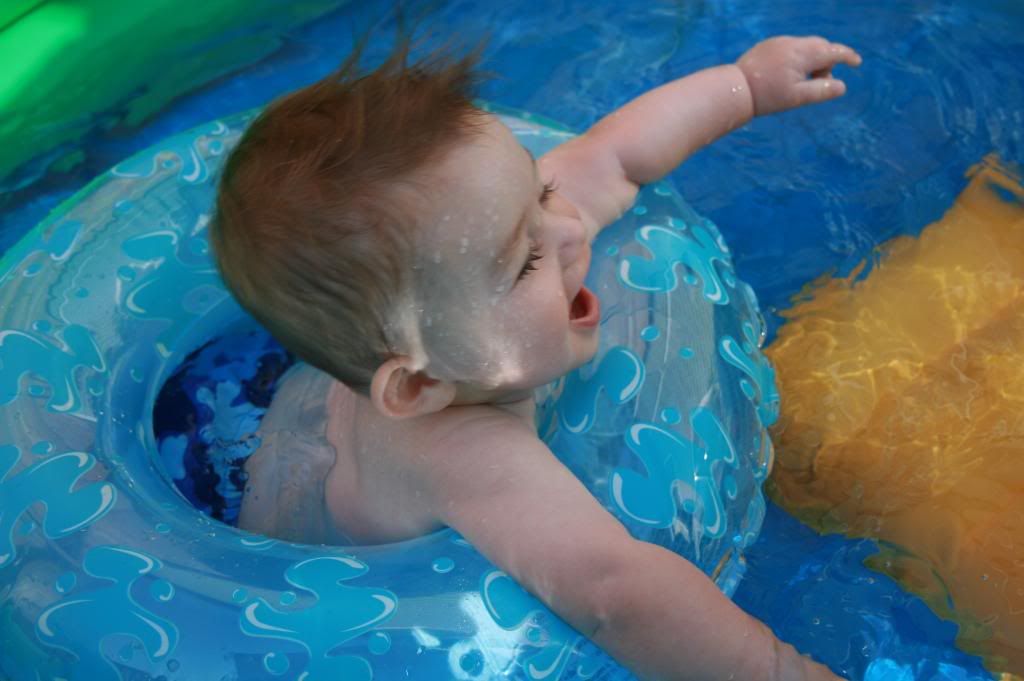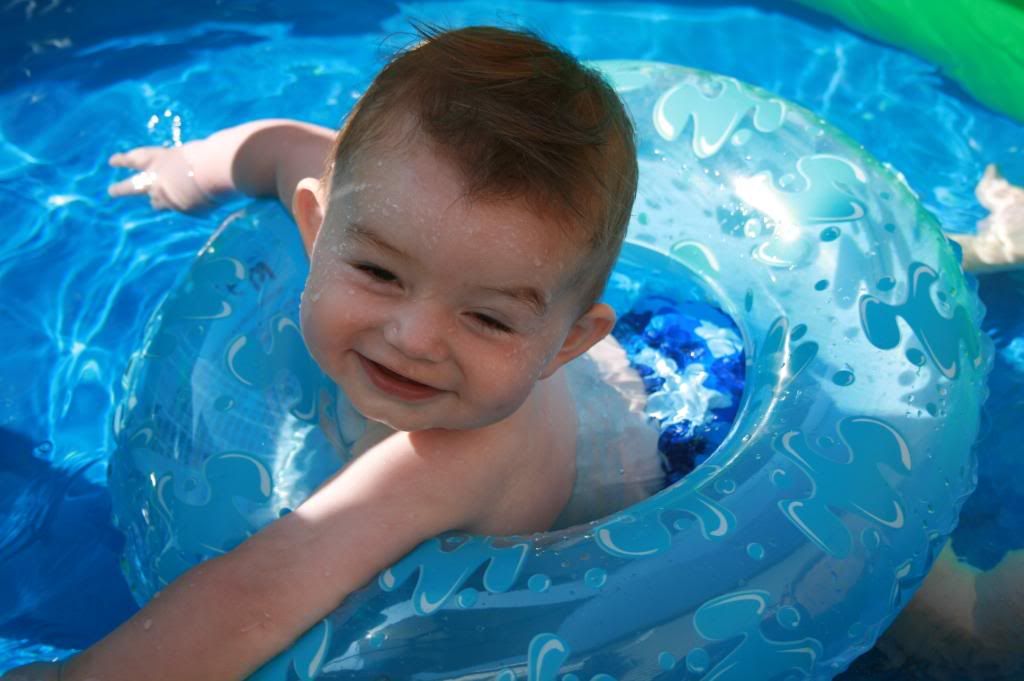 He was so happy that he could kick and swim around the pool to his heart content.