We've been having so much fun this summer.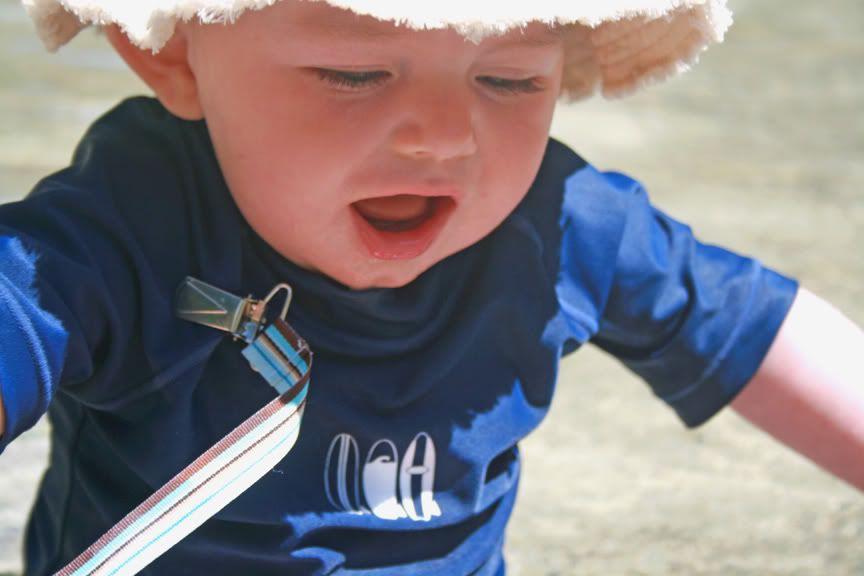 Little Sir *LOVES* going to the wading pool.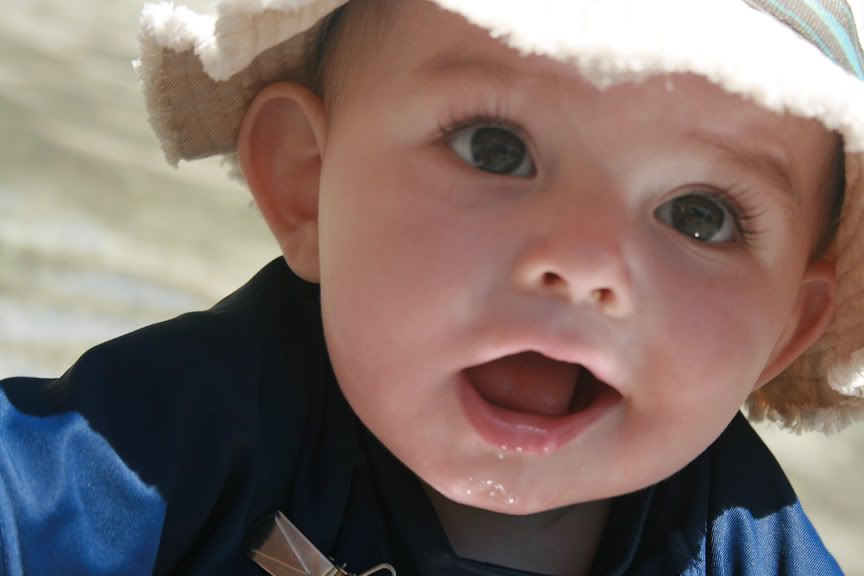 We've also been getting to know the city's beautiful parks better.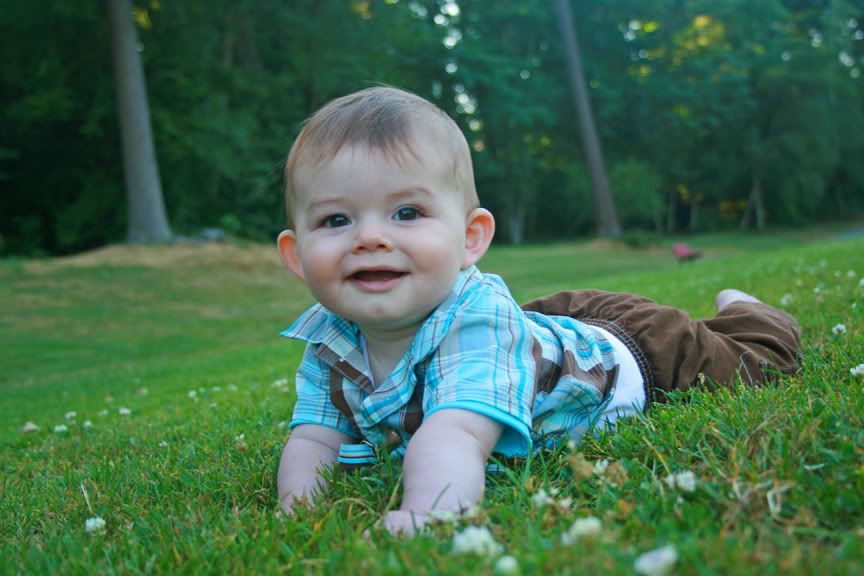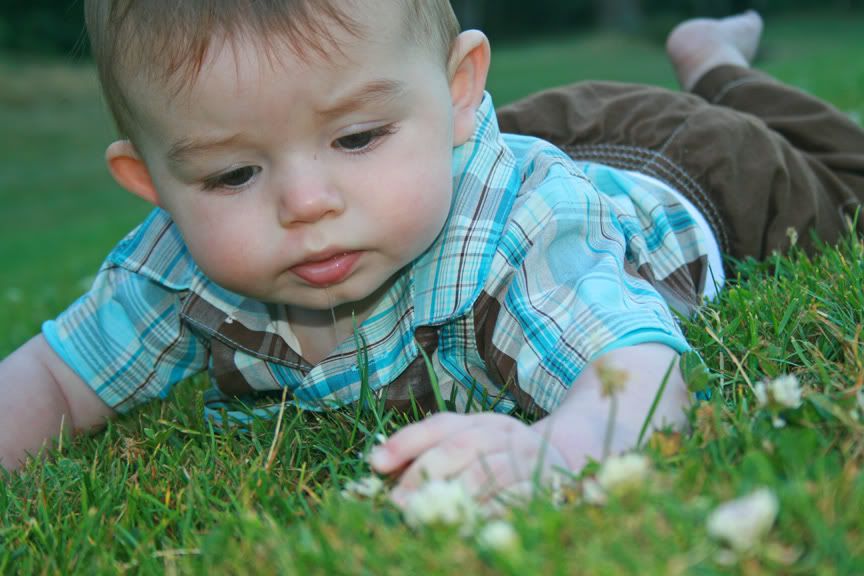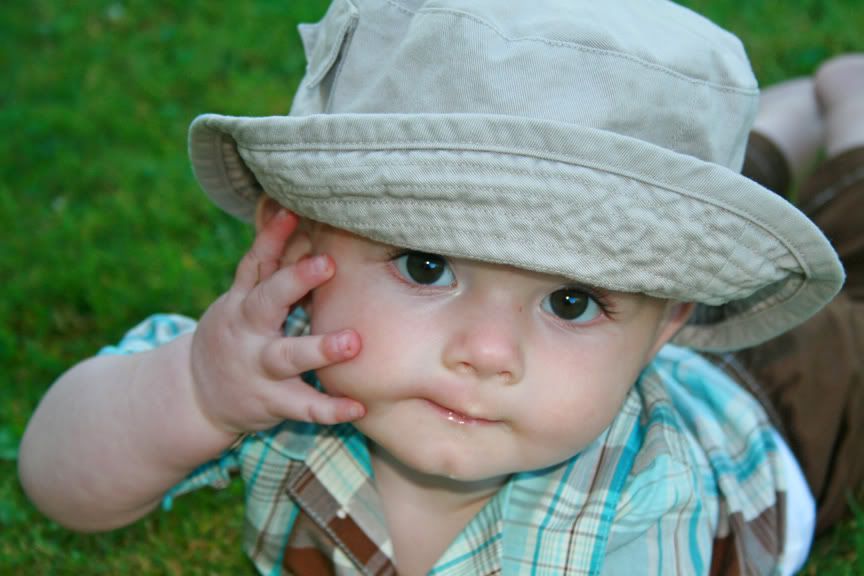 Oh, the cuteness is enough to kill me!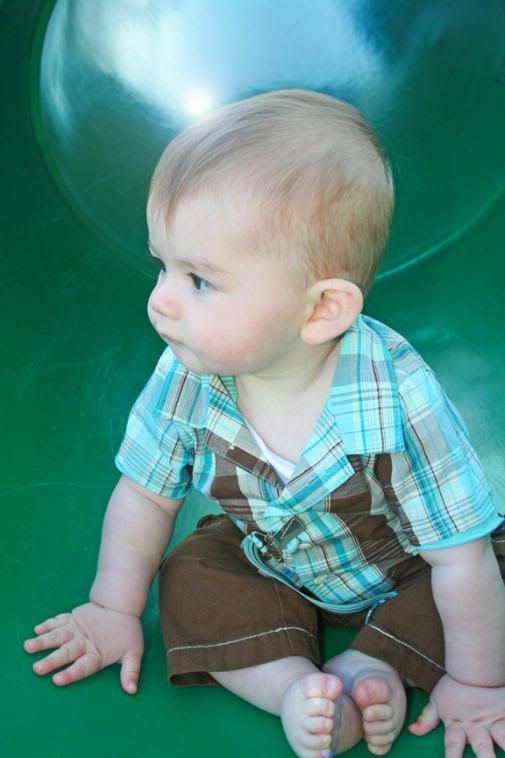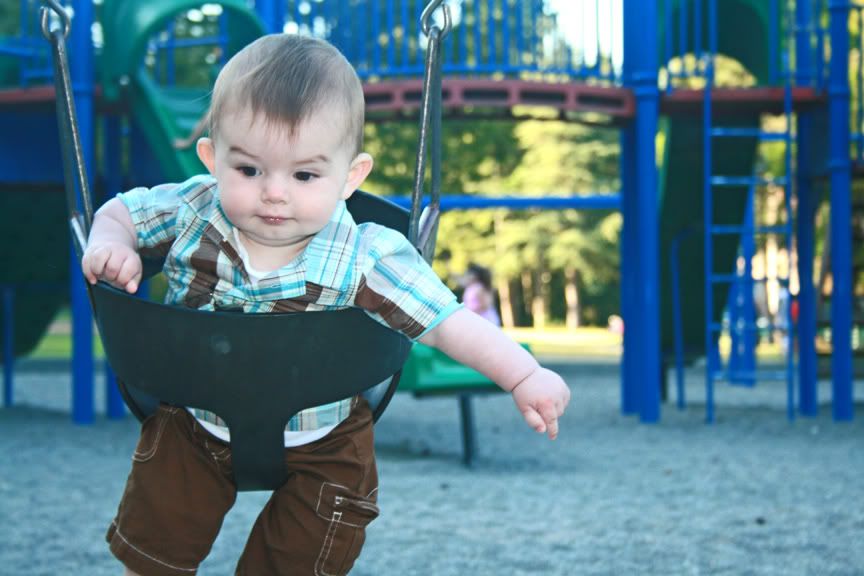 Mama, I think I've got this swing thing figured out. . . maybe. . .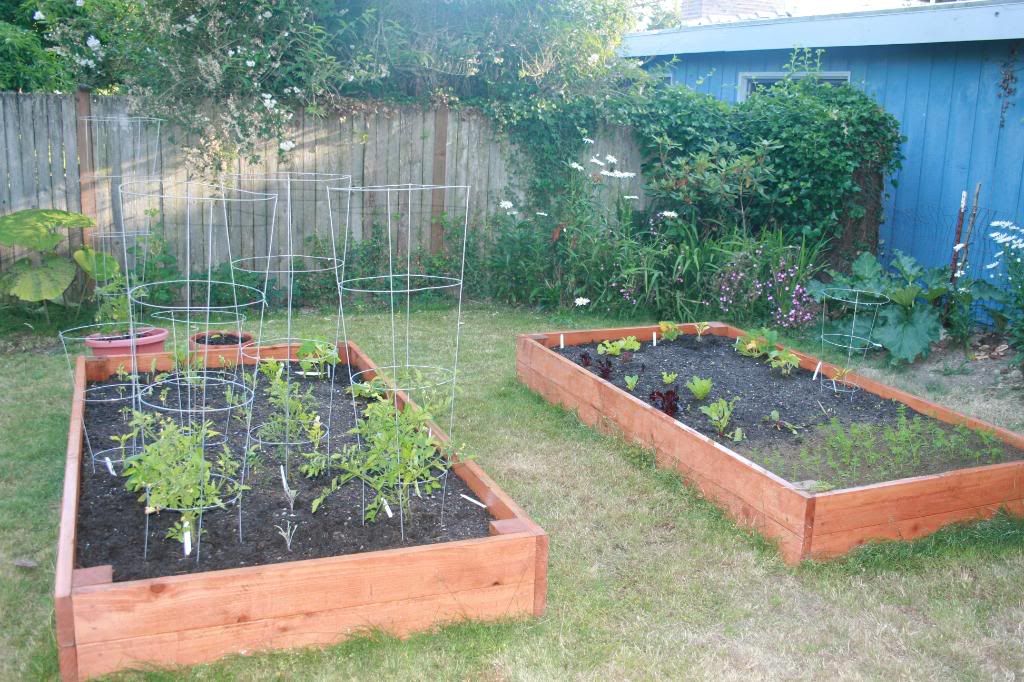 Also, here is our sad sad sad garden. (This isn't our backyard, we co-garden with some friends of ours and it is their yard.) Are any other North Westerners experiencing a bad growing year? There just hasn't been enough hot days yet this summer. Last year at this time we had cucumbers coming out our ears and big bushy tomato plants. Sigh. . .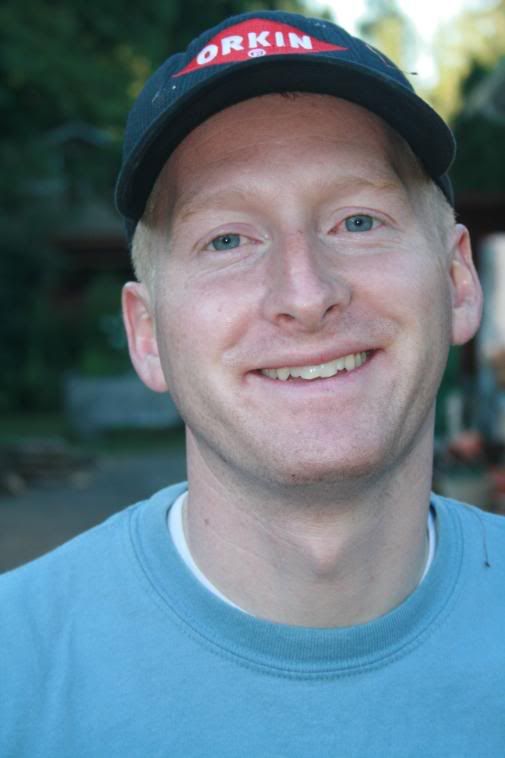 And here's a fun shot of the Duke, as he is often neglected, photo wise, here in Yarnnation.
We are all enjoying a fun and very busy summer.
I've been knitting like mad. I'll let you in on my secret sometime this week.