So there are probably several mothers out there who will laugh at this statement, but I will make it none-the-less.
Lace knitting and parenting are not natural bedfellows.
This is not the first time I have knit this lace stitch. It is the first time since Little Sir arrived in Yarnnation. Little did I know the two are not terribly compatible.
"What!" you say in shock and disbelief, "lace is not easily knit with constant interruption and lack of sleep?"
Despite the slow progress and the multiple rip backs, and the dozens of picked up yarn overs, it is coming along beautifully.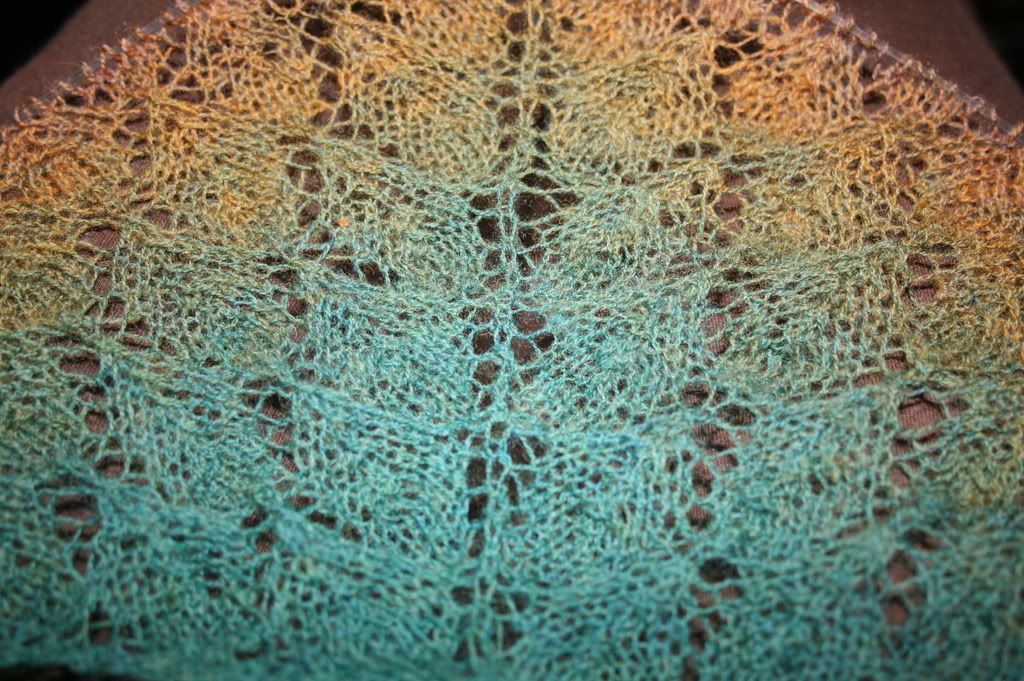 The yarn is
Jojoland Harmony
purchased at Little Knits (the link will take you there.) I have lost the ball band, but despite the widely varied color differences between the photos and my yarn, I believe it is color HC03. I just love the colors and the color changes keep me interested.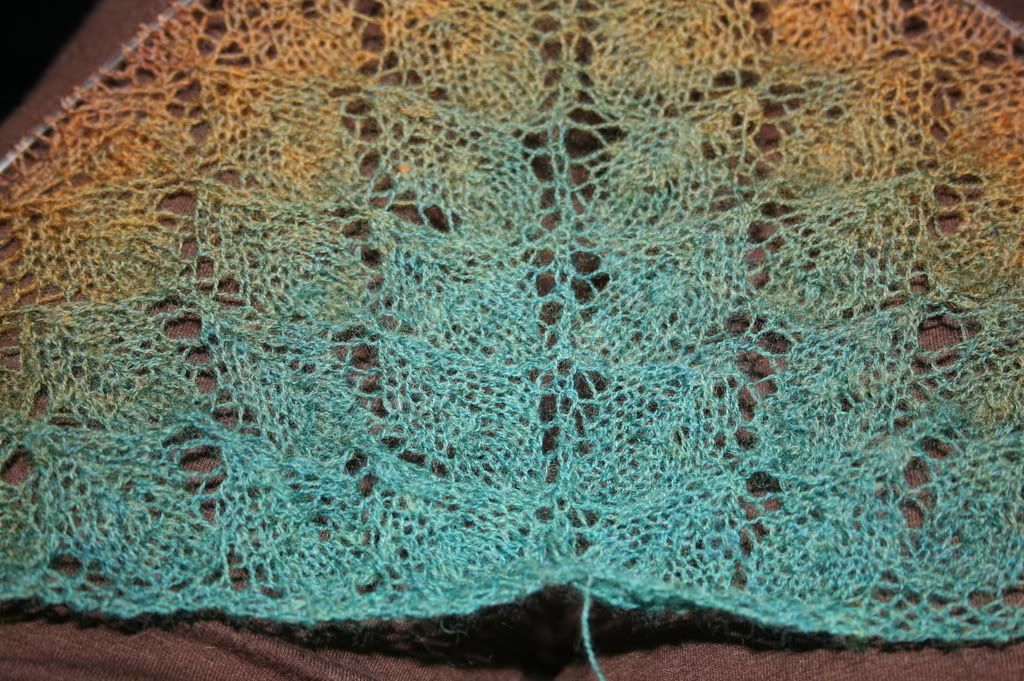 The pattern is from
Evelyn Clark's

Knitted Lace Triangles.