My mom finally took some much better photos of my Sister in her Feb. Lady sweater.
When I gave it to her she didn't look pregnant at all, now we get to see how adorable it is over her cute pregnant belly!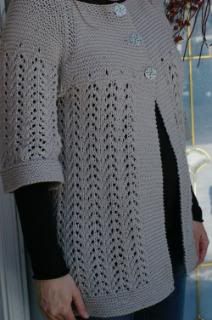 And, a little detail.
I'll be back on Wed or Thurs. I've got a corporate finance final on Tues and after that I'm free for a week and a half!! I can hardly wait!