Pair 4 of 20 are coming along. I've been under a bit (HA!) of stress as of late so I needed something easy to knit. These did the trick with just a 2x2 cable on either side of each sock, however, I am getting bored with them now. Good thing I am starting the home stretch. For some reason the foot always seems to knit faster than the ankle for me.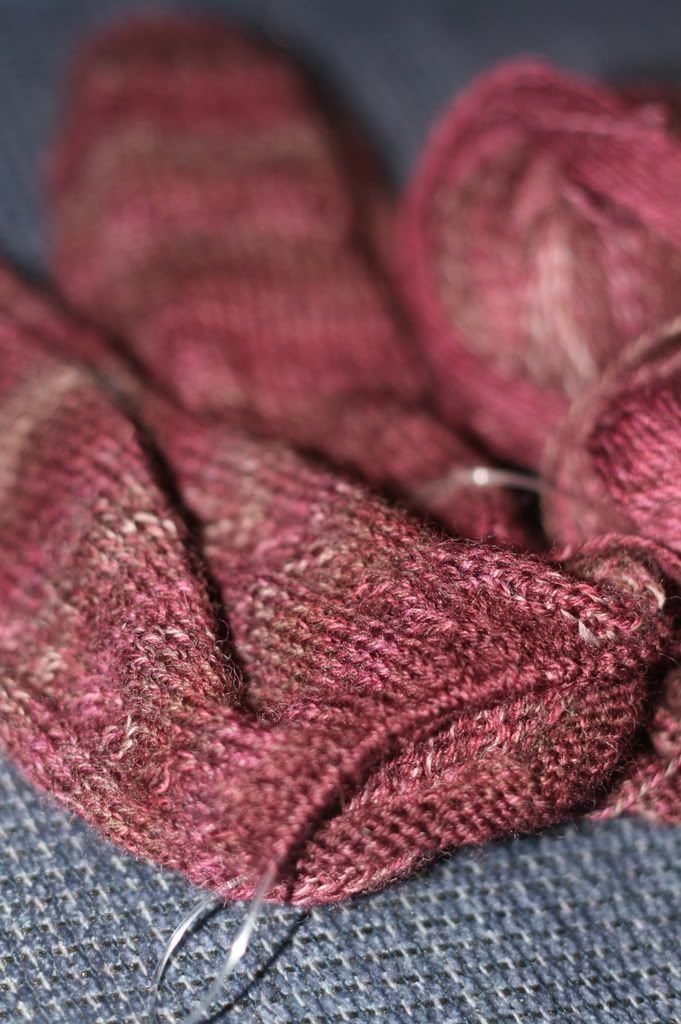 I've also added a bit to my sock yarn collection. I know the idea was to knit all the sock yarn in my stash, but I'm deciding that it still OK to add to the stash because the point of Project Sock is not to get rid of my stash, but to increase my sock wardrobe. Besides, everyone knows that when beautiful sock yarn in on sale it doesn't count, right!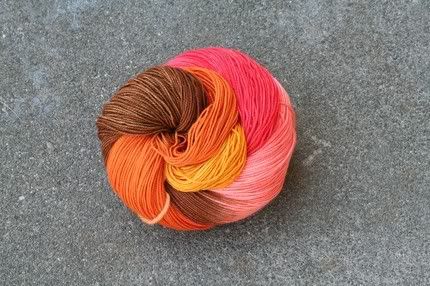 This is "Dahlia" from the very talented
Yarn Pirate.