I started these socks while I was pregnant with Little Sir. Yep, over 18 moths ago.
I love the yarn, the pattern is lovely, it was just a very serious case of SSS- actually second half of the second sock syndrome. I was more than halfway to the heel of the second when I lost the love.
Well, now their done, and it doesn't matter how long it took!
Yarn: Whatnot Socks by
Union Center Knits
in colorway Teresa II.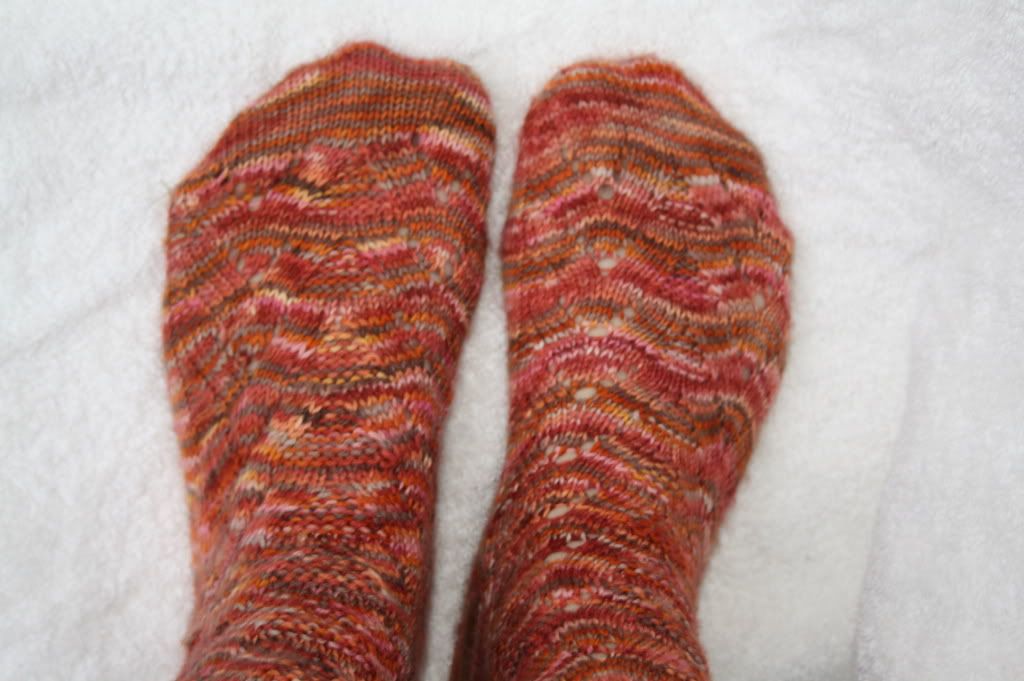 Pattern:
Monkey
by Cookie A.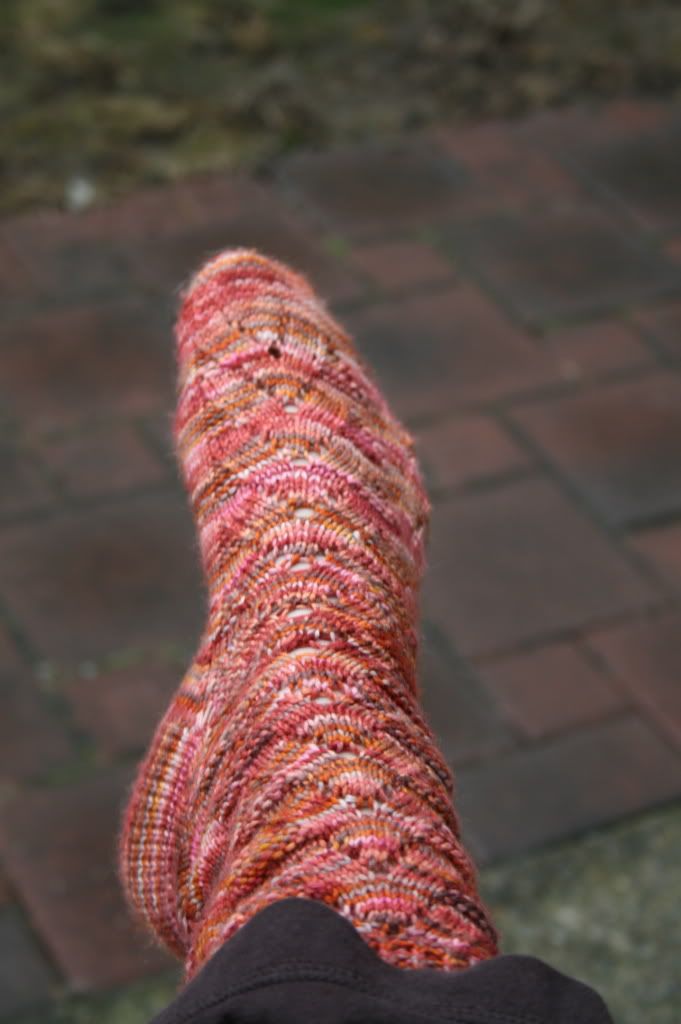 Pair 5 of 20!
Ahead of schedule by 5 days.