I just haven't been blogging about it.
I want to revive my knitting blog. Adoption has occupied my free time for a year now. I am ready to have it move to the back burner for a while. Knitting is so much less emotional. :)
So, here is what I have been knitting on (which is adoption related- it will be a gift for the birth mother of our son.)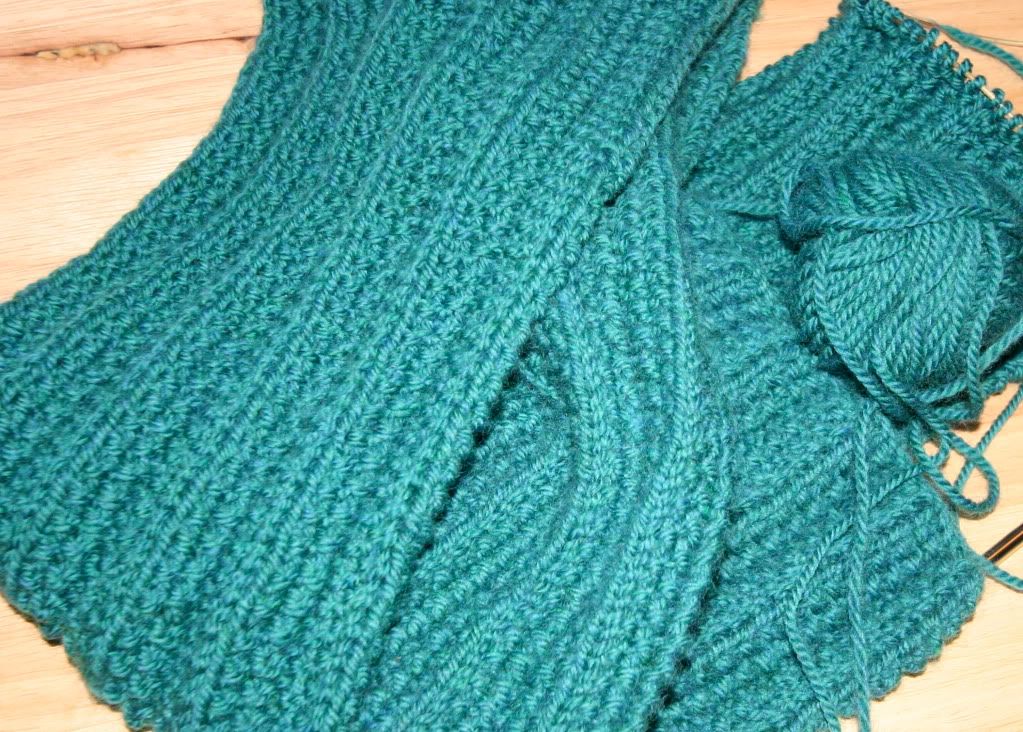 I'm kind of loving it.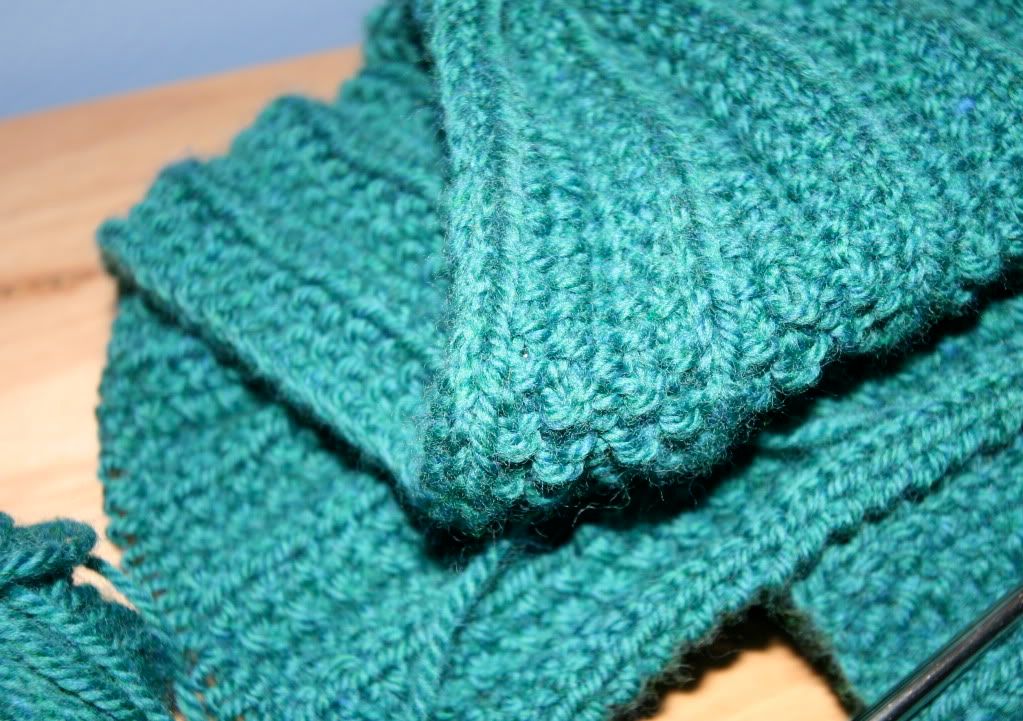 It's a super simple pattern. I made it up, but I was sure that someone else must have all ready "published" it somewhere. It's so easy and so pretty.
Well, I went through 20 pages on Ravelry and couldn't find it, so I guess I will have to write it up when I am finished.
In the mean time, let me tell you about the yarn. . . OH THE YARN!
It is Shepherd's Wool by
Stonehedge Fibers
. I think it may be the perfect yarn. It is the softest Merino I have ever felt. It comes in a very generous hank.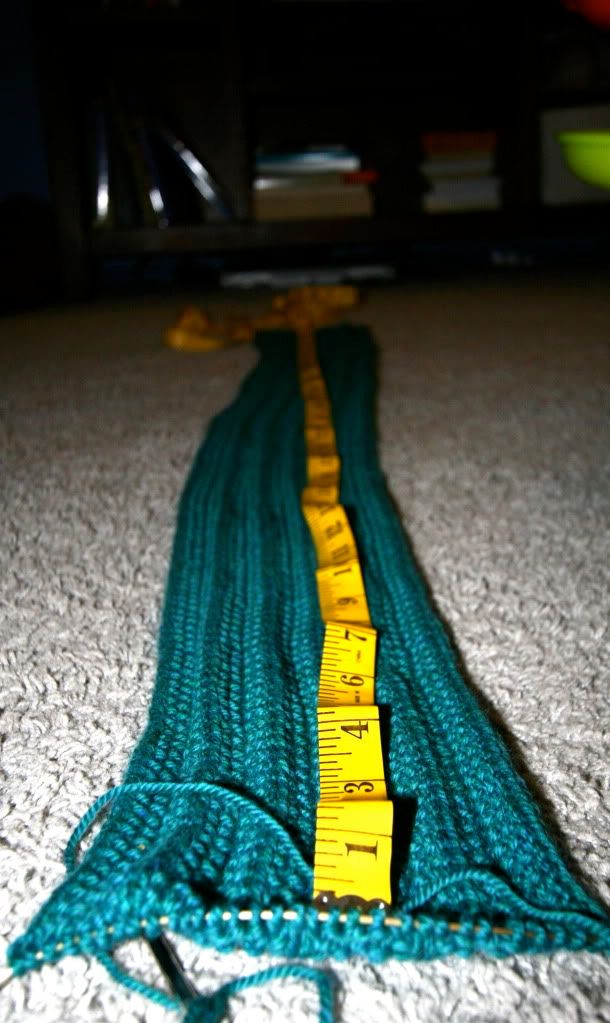 (One hank has stretched into 47 inches (abt 120cm) of scarf!)
And the Colors, oh, these photos do not do this subtle heather justice. It has just tiny hints or royal blue mixed with with that amazing turquoise.
It's been a while since I enjoyed a project this much. I don't know if it is the yarn, or the pattern, or the love I feel for the woman I am knitting it for. I imagine it is a combination of all of those things.
I am dubbing it Stork.