It is a good thing that my friend Sonya is one of my very favorite people, because otherwise, I would for sure be keeping this bag for myself! ;)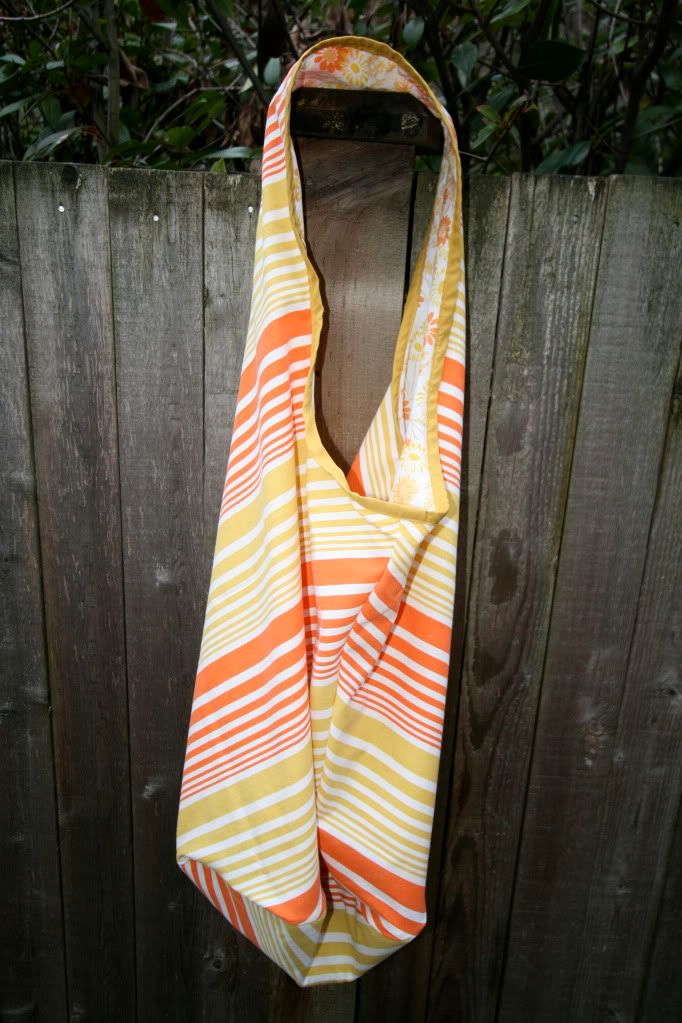 I didn't want to deal with lining up stripes, so I cute the striped fabric on the bias, I love how it looks.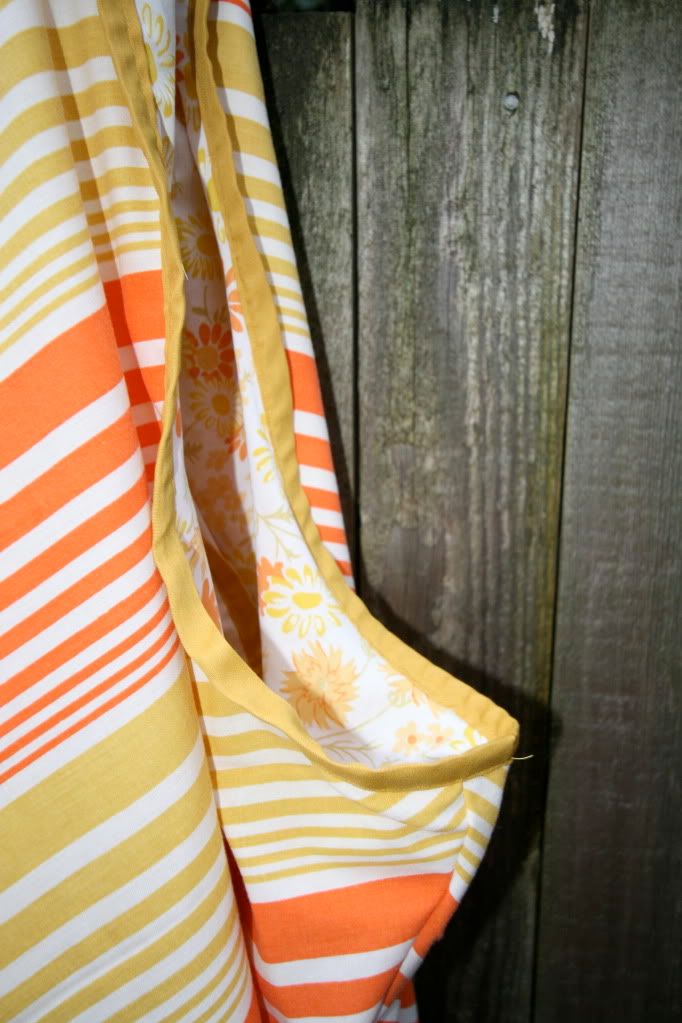 Of course, I made the coordinating bias tape.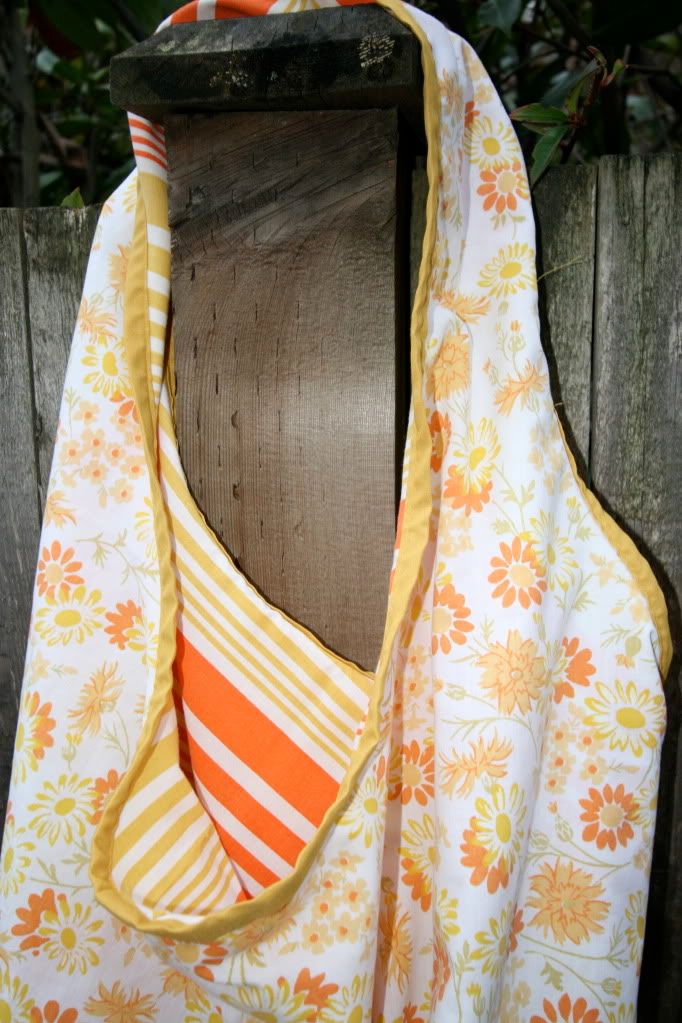 And the other side (it's reversible!) are these super fun daisies and dahlias.
*HEART* I love vintage fabric!