I'm not sure what I did with things before "green" bags became popular. I think I probably have 10 or so of those big IKEA bags. I use them constantly, and not just for my groceries. They have become indispensable to me.
So, like the good little crafter that I am, I figured I should make a few.
This is what I came up with.
It's a large bag, with a circle bottom and a wide and long sling-like strap.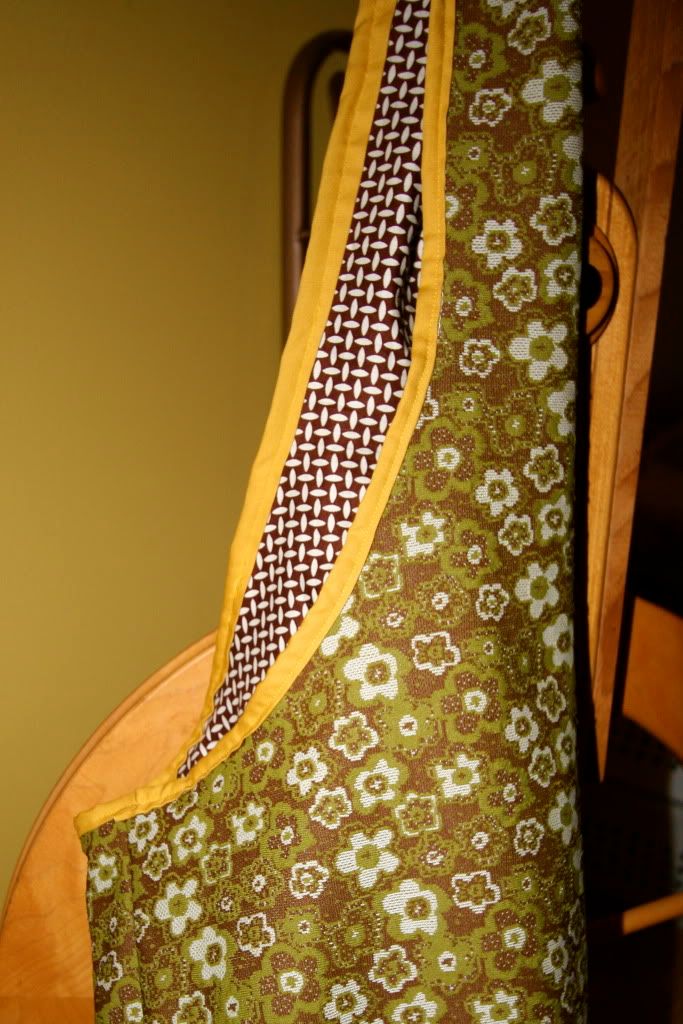 Vintage fabric, I made my own coordinating bias tape (I now have a reason to HEART my iron,) and either canvas or stiff interfacing on the bottom for extra strength.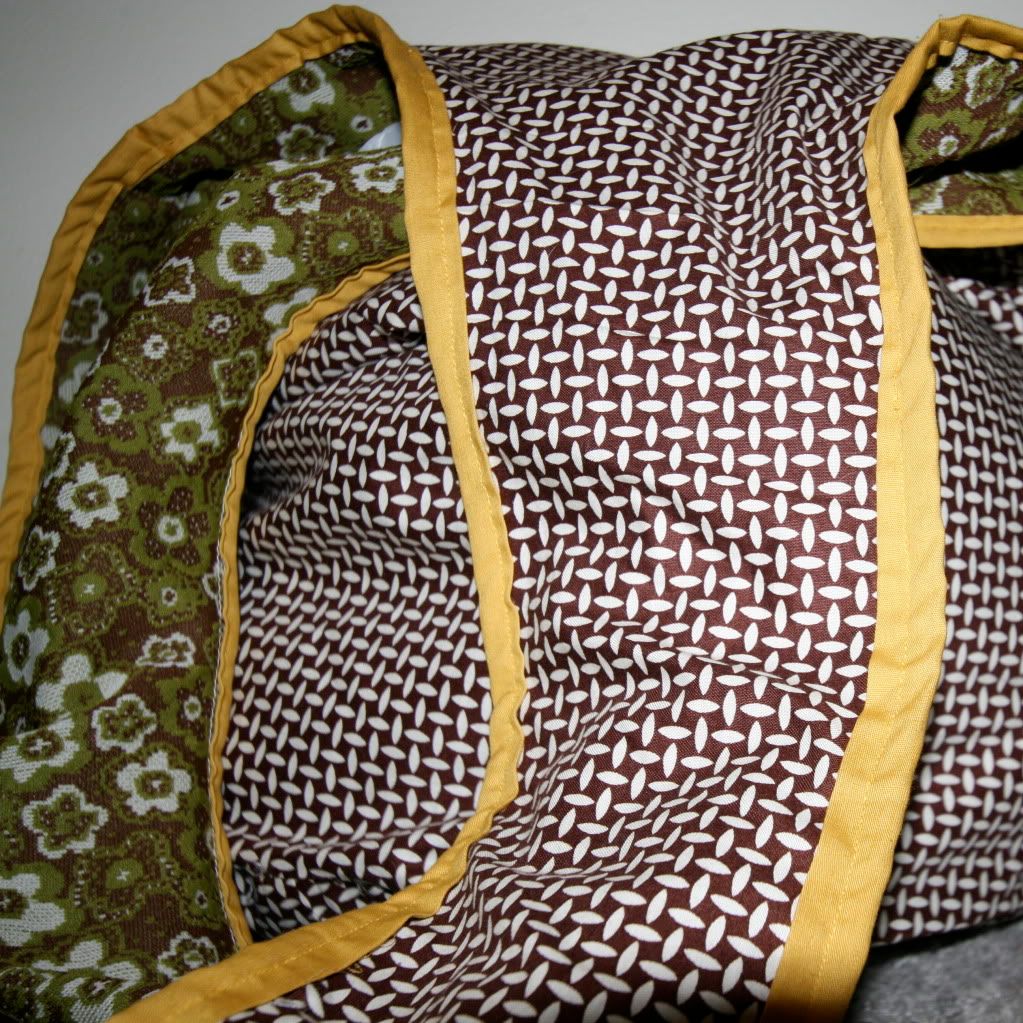 AND it's reversible!
I made three of these, one for my grandmother, one for my sister, and this one was for my friend Sarah.
There will be more!