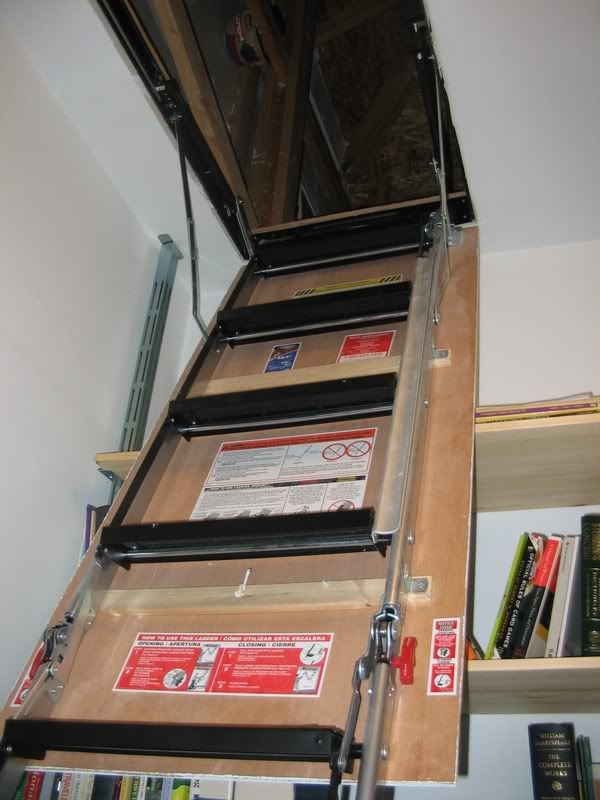 Where have I been? With limited time for blogging to start out with, when a new demand on my time comes up, I go missing from the online world.
So what have I been doing?
RECLAIMING MY HOUSE!
HORRAY!!!!
The hydraulic ladder is in, leading up to 400 sq feet of storage. We've put everything up there that we want to, and it is still mostly empty. Got to love that.

In addition to that, the closet now has shelves all the way to the 10 foot high ceilings!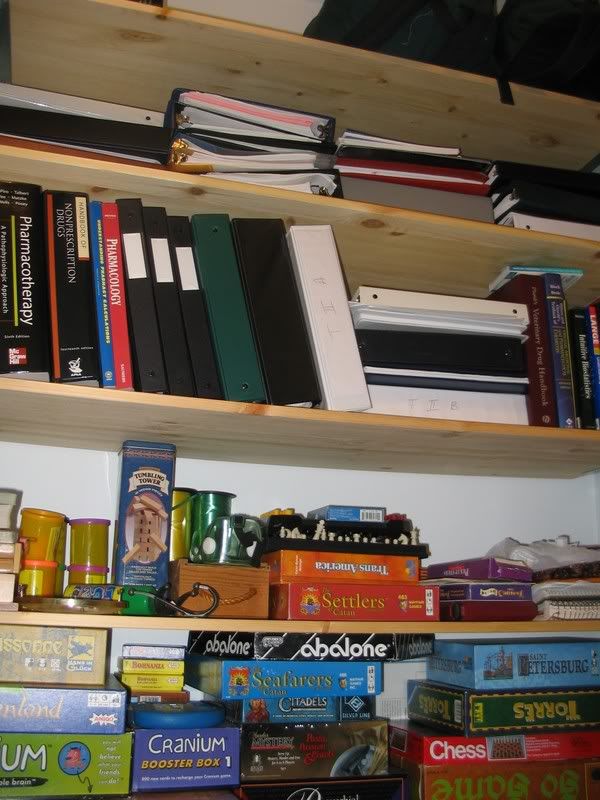 What did you say? We have too many books? No, not possible.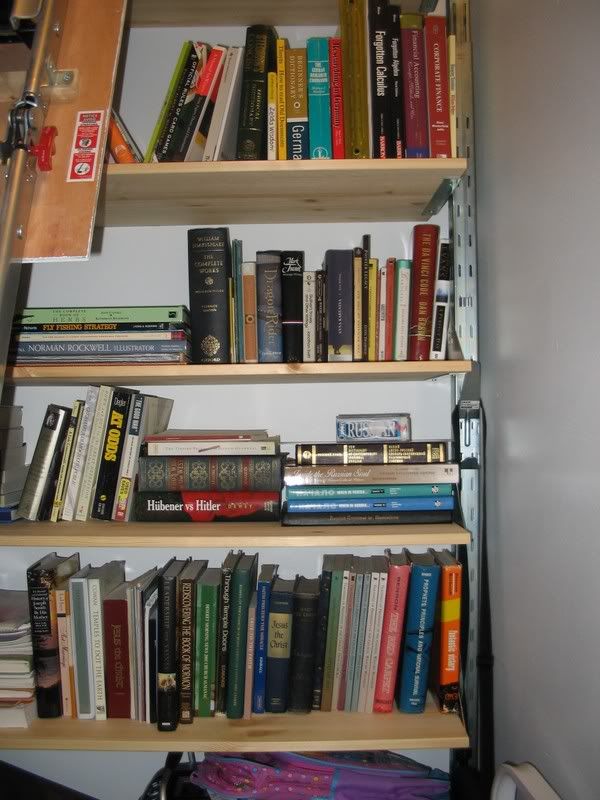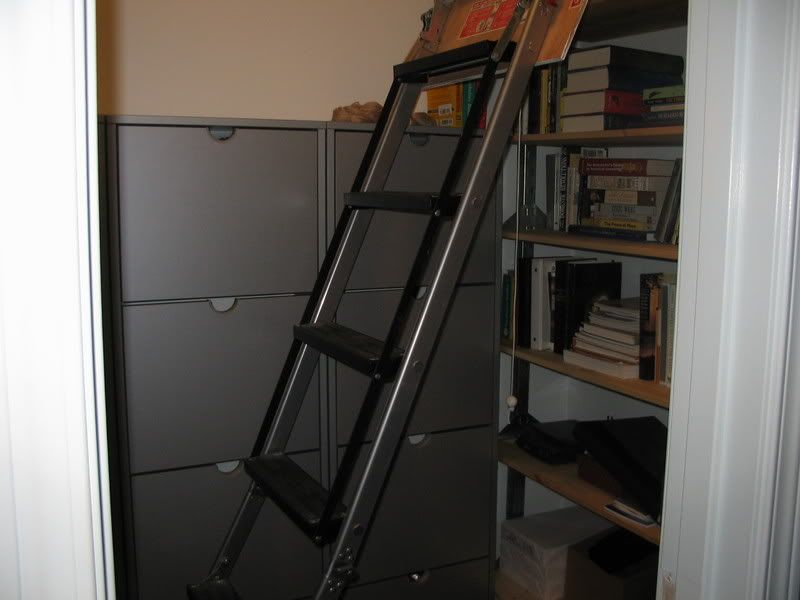 And the coolest thing about this closet, see those gray things? There are 12 of them, and what do they contain?
YARN!
ALL OF THEM ARE FULL OF YARN!

Soon the den will be all put back together and I will move into my new fiber studio! I can't wait!