I have now been back for five days. I said I would return to the blogging world when I had recovered from the month away from home. It has become apparent that I will not recover any time soon, as sleep is a main requirement for recovery, and this baby has decided that I will not sleep any time soon. . . so as women are wont to do. . . I have decided that moving forward is the only option.
Now that you have had a few days to absorb the adorable pictures of my new nephew, it is time for pictures of yarn and what might pass for typical vacation photos.
Several of you said that I must not miss
School Products
, the oldest yarn store in Manhattan. It is difficult to find, but well worth the search. The owners are the creators and distributors of Karablla Yarns, and while I did not meet the wife, the husband was very very nice. I agree, if you can only visit one yarn store in NYC, make it this one. What, you might ask, makes a this yarn store, with no store front, on the third floor of a plain looking office building so special? The owner's relationship with the mills who produce Karabella Yarns for them. You can find there any Karabella Yarn in any color, along with many other lovely comerically available yarns, however, that alone is not enough to make it so special. The mills who create the yarns for them also produce yarns for high end clothing companies such as Armani. They sell their mill ends from these yarns to School Products at a highly discounted rate and they graciously pass these one of a kind and offerings onto their customers at great prices. You can get a sampling of them on their
website
.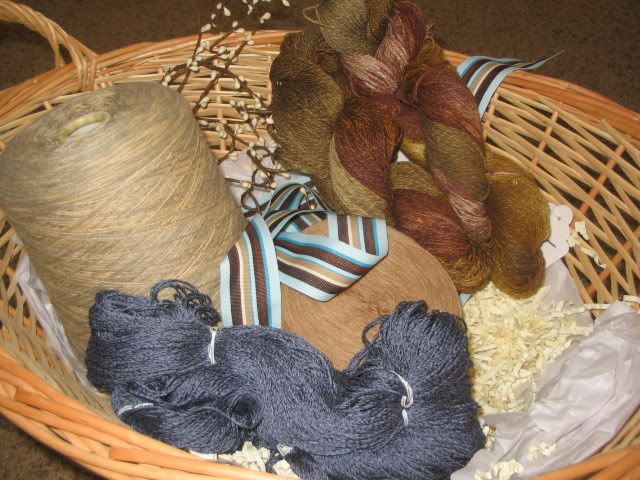 These four are: first, the light brown is several thousand yards of merino lace weight; the multi color at the top is a cashmere, merino, silk blend that has been hand painted; the camel color in the middle is in fact baby camel; and the blue is a lovely cotton and silk that told me that it had to go home to live with
Tzarina
.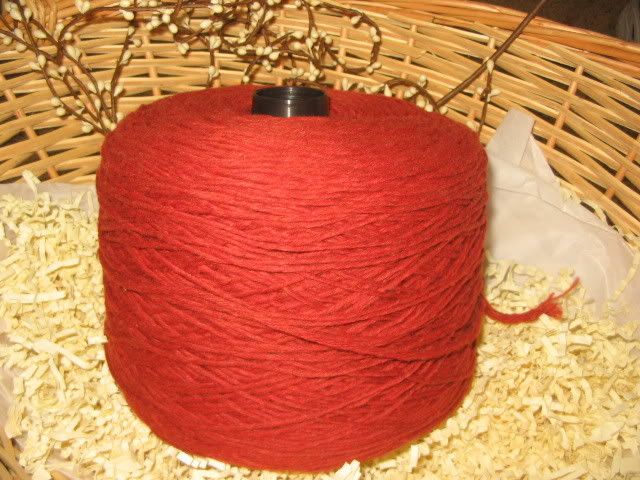 This was my main purchase, about 2.5 lbs of a 70/30 Merino/Cashmere blend. It is an aran weight and is destined to be a long cabled sweater. I can hardly wait!
I did also visit
Purl Soho
, but didn't buy anything. It is a cute little yarn store with a friendly staff, but didn't offer anything that I can't get here in Seattle, and after School Products, my yarn budget for the entire year is pretty much shot.
I did make a purchase of fabric at their fabric store a few doors down, two adorable bundle of fat quarters, one each for the
Princess
and the
Queen
.
Our day spent in Soho was hard on my feet, but relaxing and fun. I also acquired something for the Alien, of course.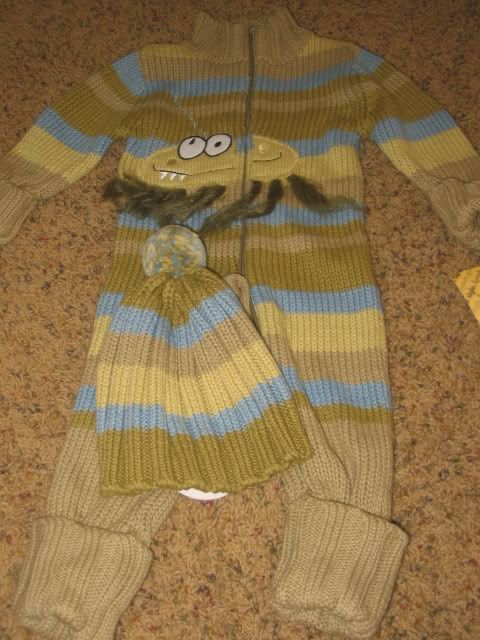 Isn't it hysterically adorable. I love it!
We ate here in Soho, and of course we had to have a picture.
A few other New Yorkish pictures. . .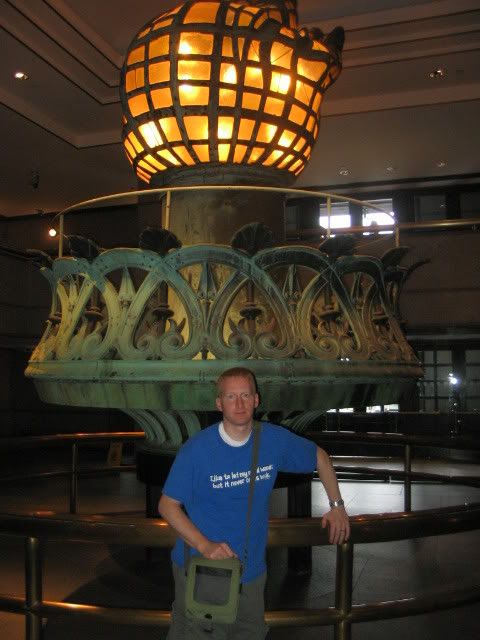 The Duke inside the Stature of Liberty
St. Patrick's Cathedral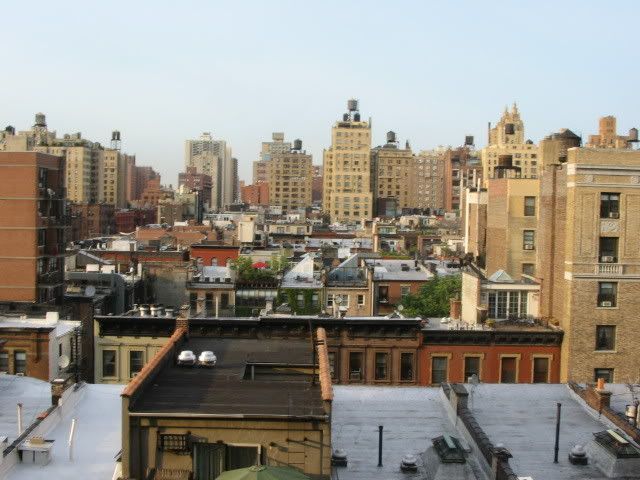 View from our hotel room in Midtown near Central Park.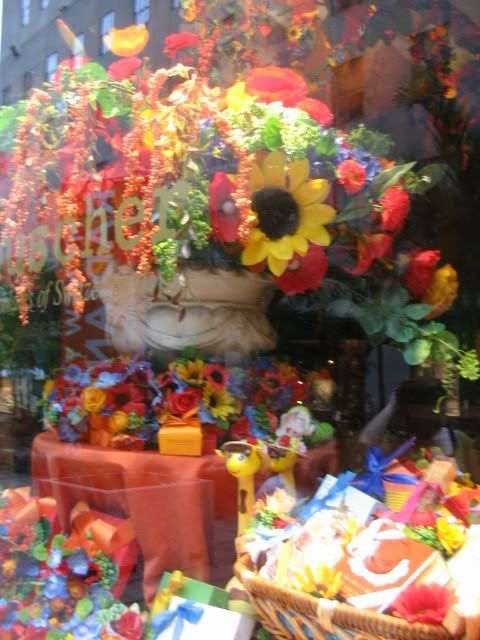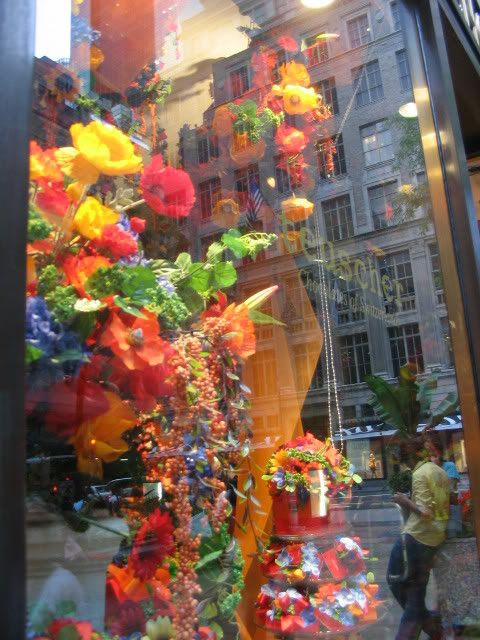 And an amazingly beautiful window display in, of all places, the front windows of a Chocolatier.
OK, that's all for now. Washington DC and Tooele to follow.