So, I've been pretty quiet for a person who is supposedly feeling better, don't you think. Oh that would be due to the insult that science added to the injury nature has all ready inflicted on me. Yes, the drugs worked, for two nights, and after that. . . like I said insult to injury.
Yesterday's appointment with the neurologist ended in frustration. The Duke and I are now faced with a decision to make, and none of the options are good. The details are too depressing (and perhaps too personal for once) so instead, a little distraction to lighten all of our moods
SILK!
While I was in Utah the Queen and I took a silk spinning class. It was facinating. I had no idea that silk came in so many forms. My favorite by far was the silk hankies or bells.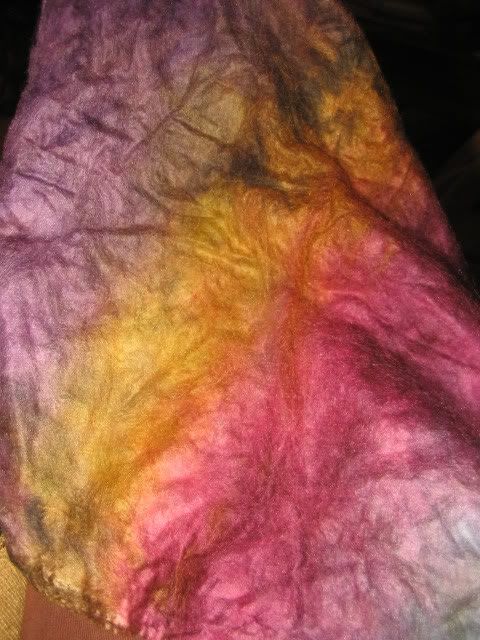 Here is what the hankie that I bought looked like.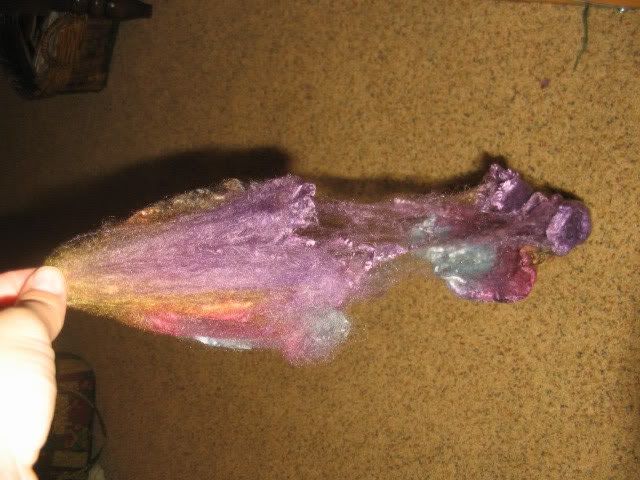 You pull a layer at a time from the hankie.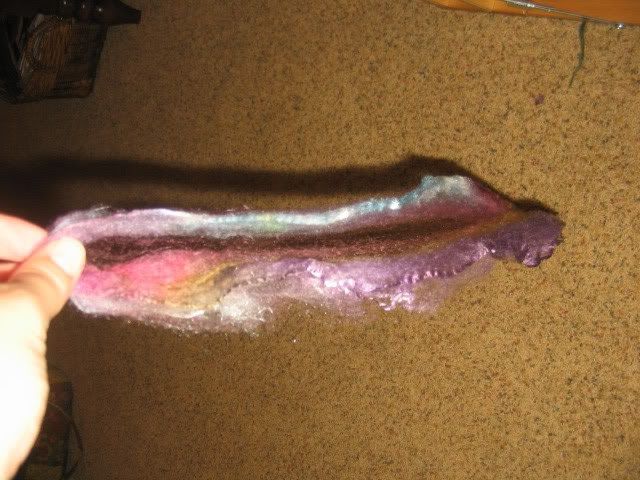 Then create a hole in the middle of that thin layer. You make that hole bigger until you have a silk 'doughnut' and finally break the loop in one place so that silk now looks like a very delicate (which it is not) and spiderweb-like roving.
You would not belive (well you can if you've spun sikk before, but I never had) how fine you can spin this stuff, or how tough it is. You actually have to pull with some force to draft it.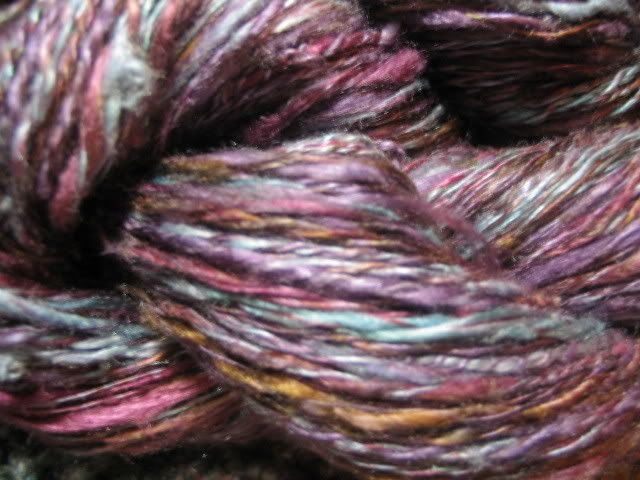 And the end result. . . who wouldn't love this.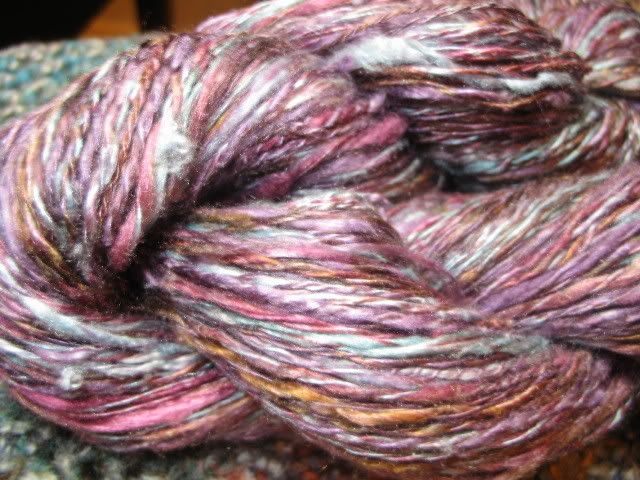 About 250 yards, 2 plyed, from one once of silk- yes it is very much a lace weight. I have no idea what I am going to do with it, maybe nothing other than look at it and let it make me happy.
Yes, I may have a new addictive problem on my hands. At least the Duke can rest assured that it won't take full effect until sometime after the alien arrives.