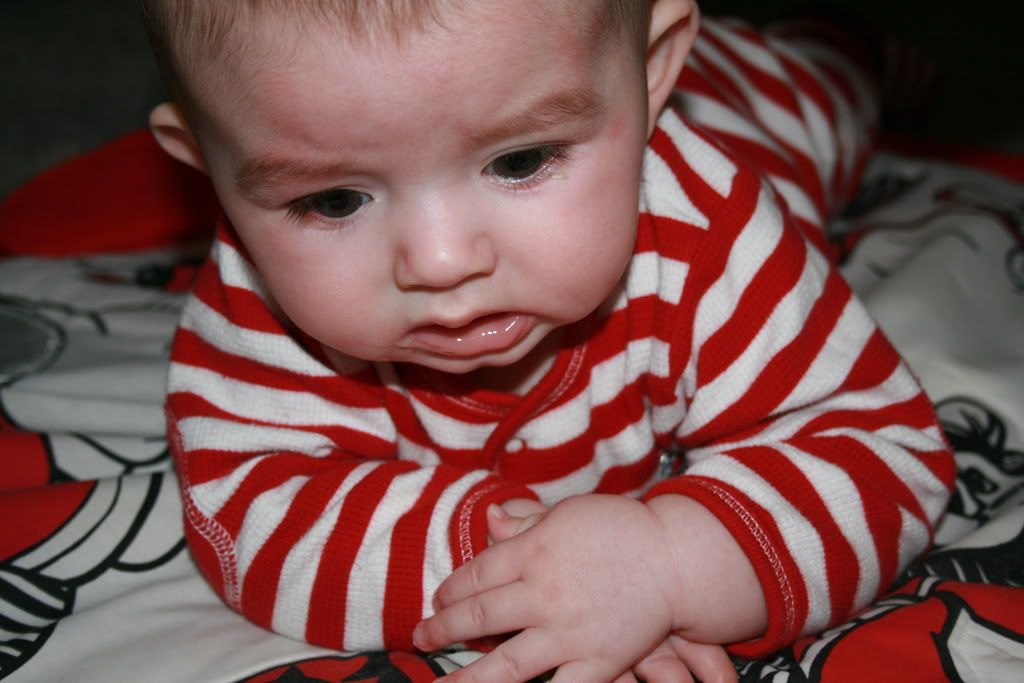 That is what Little Sir wanted to know on Thursday.
Here's why. . . que the dreamy music.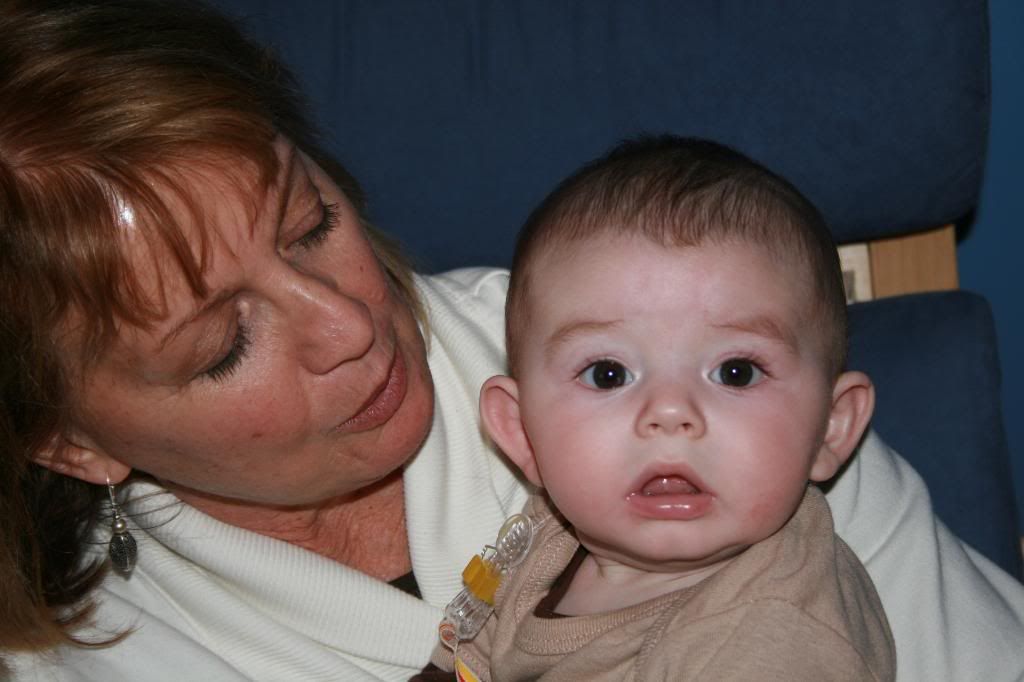 Mama, I have a feeling something is about to happen.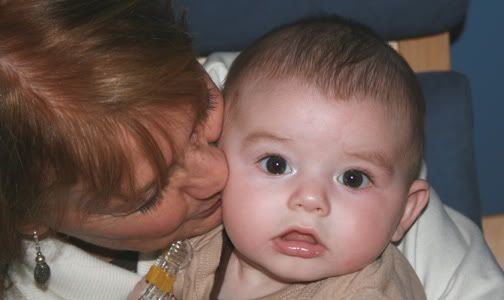 KISSES from grandma.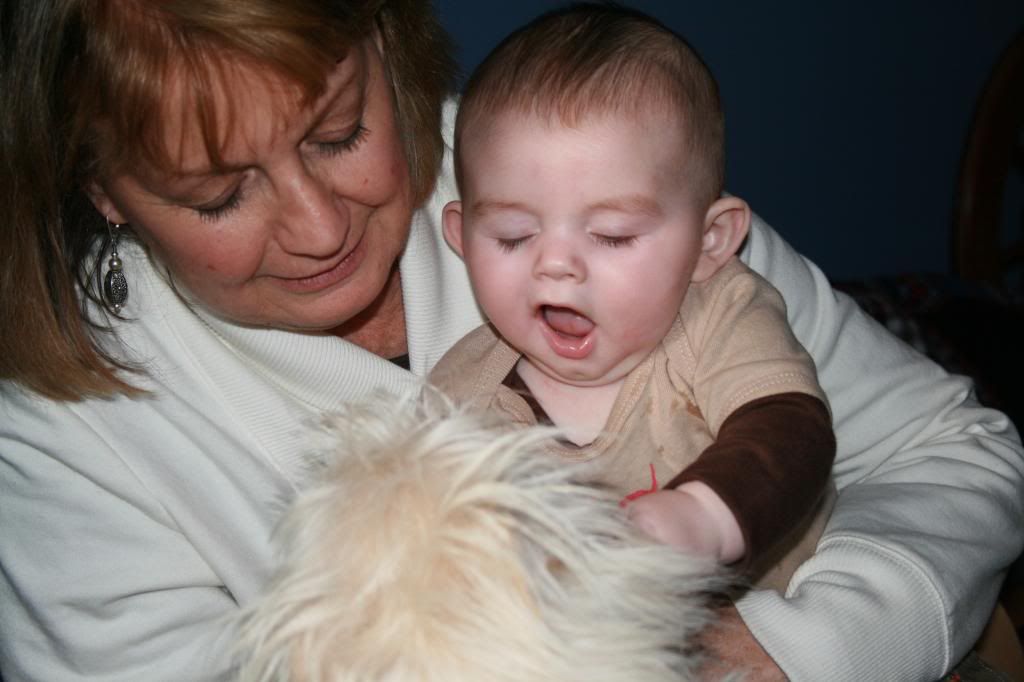 Grandma do you know my doggie, Logan?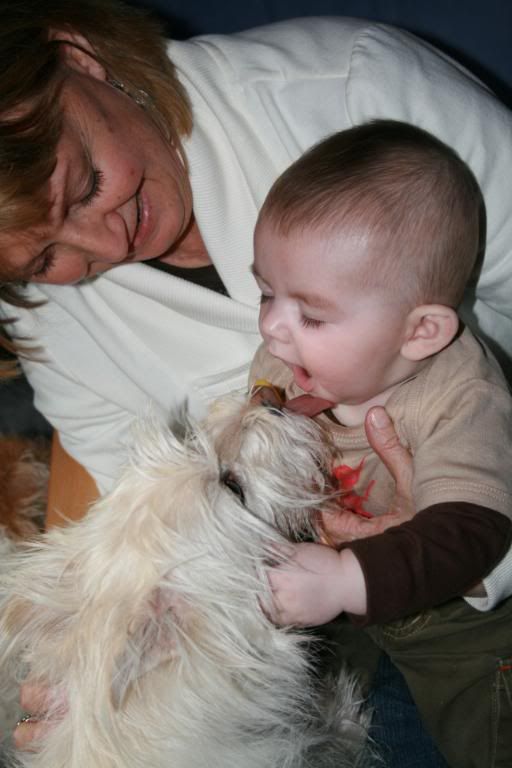 He gives me kisses too!
Grandpa is crazy- doesn't he know the camera has a zoom function so the baby doesn't have to?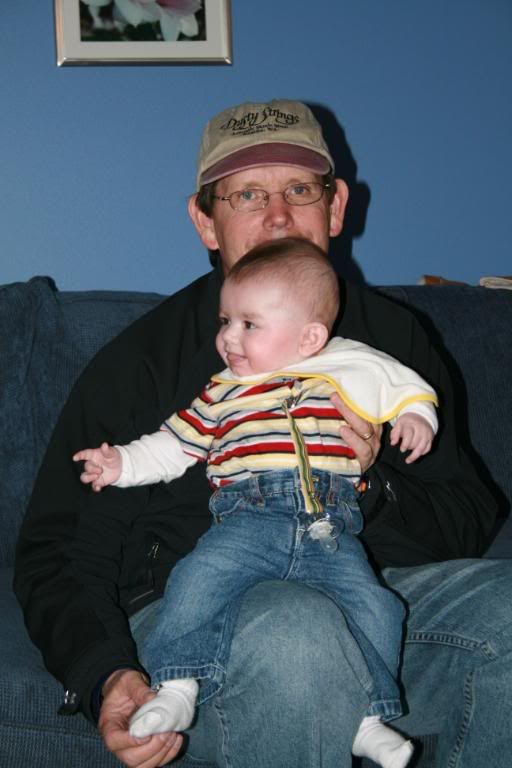 It's OK, though because he gives the BEST grandpa rides. Ride em Cowboy!!!!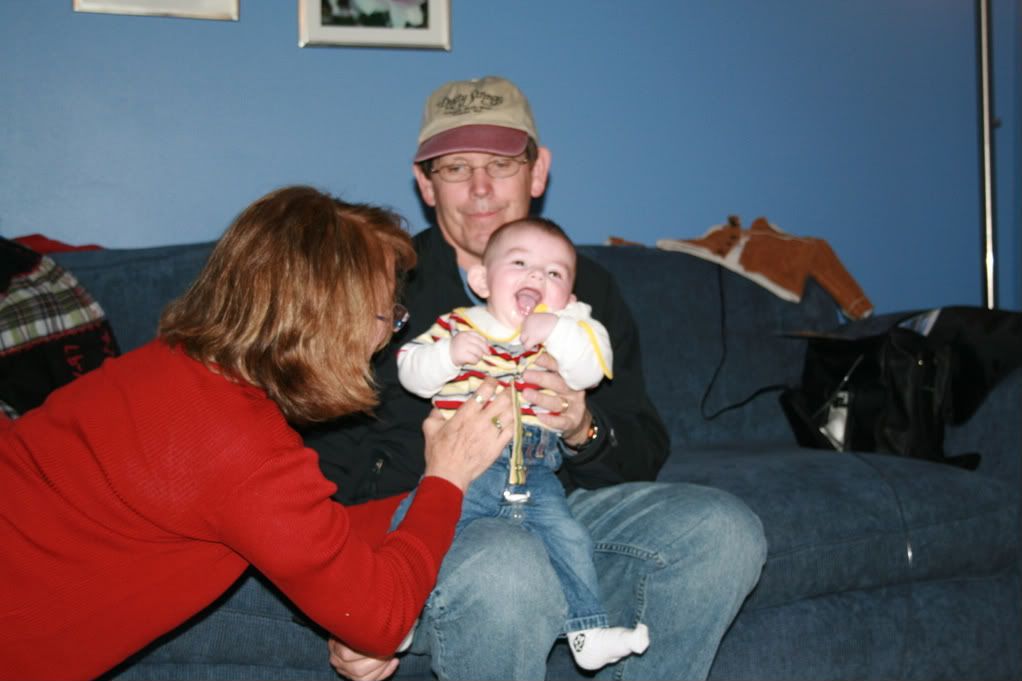 I LOVE my Grandma and Grandpa!
Mama, can Grandma and Grandpa come back and play tomorrow?