We were happy to be in Utah for my oldest nephew's 7th birthday.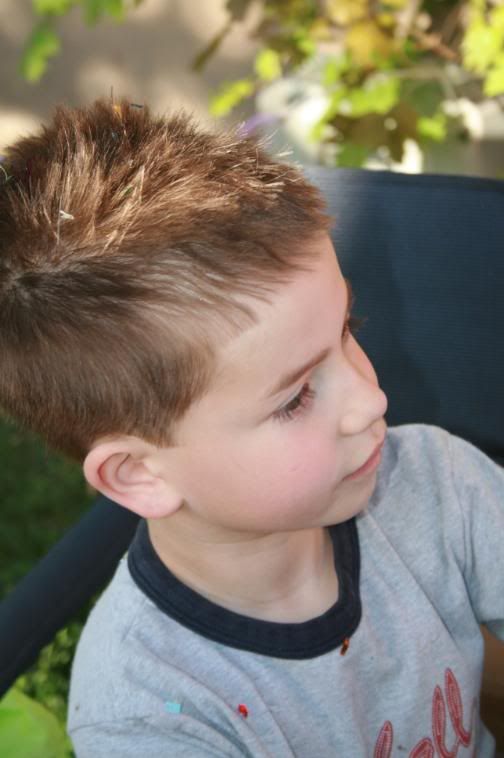 Kids, presents, food, candy, and. . . a new trampoline. Oh yeah, he's the new favorite kid on the block.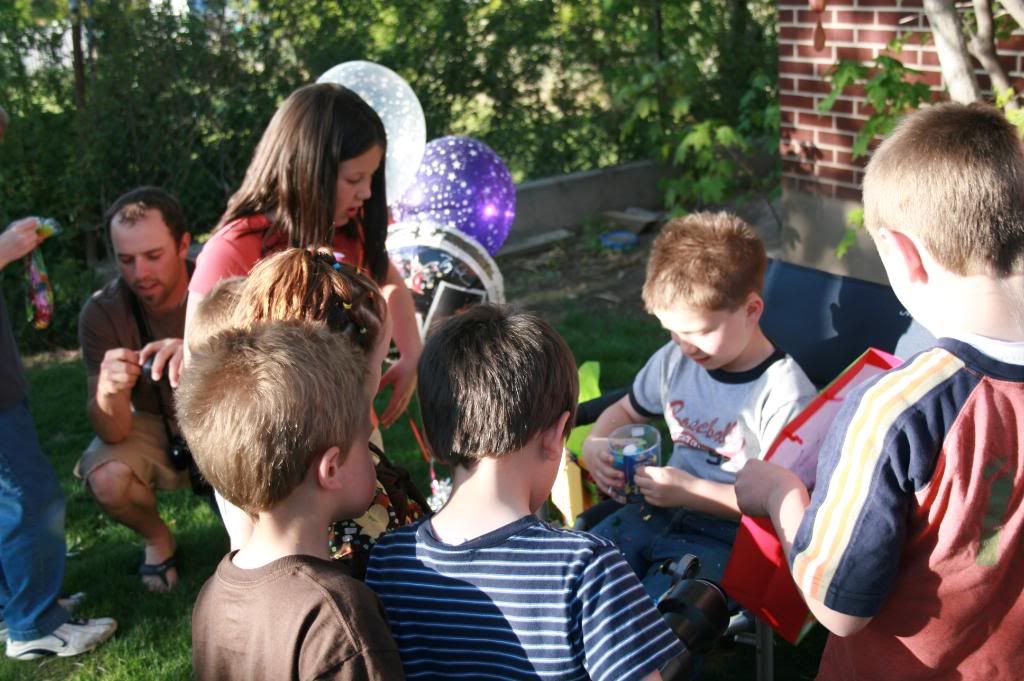 Princess P. loves parties more than anyone I know.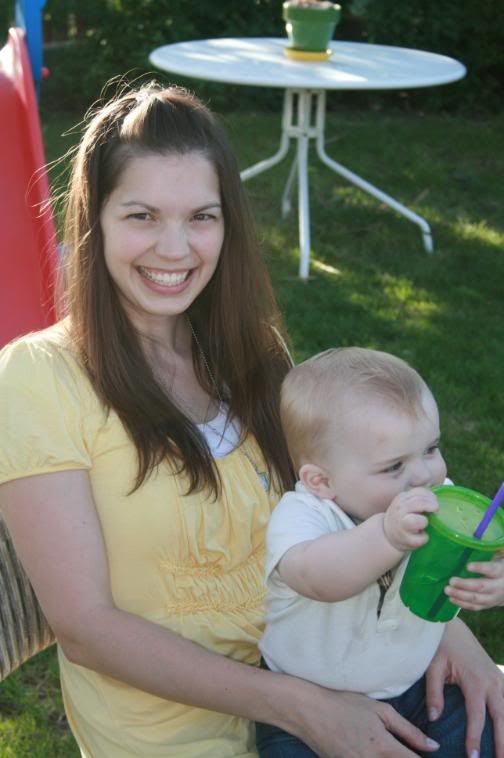 And it appears her son inherited the party gene.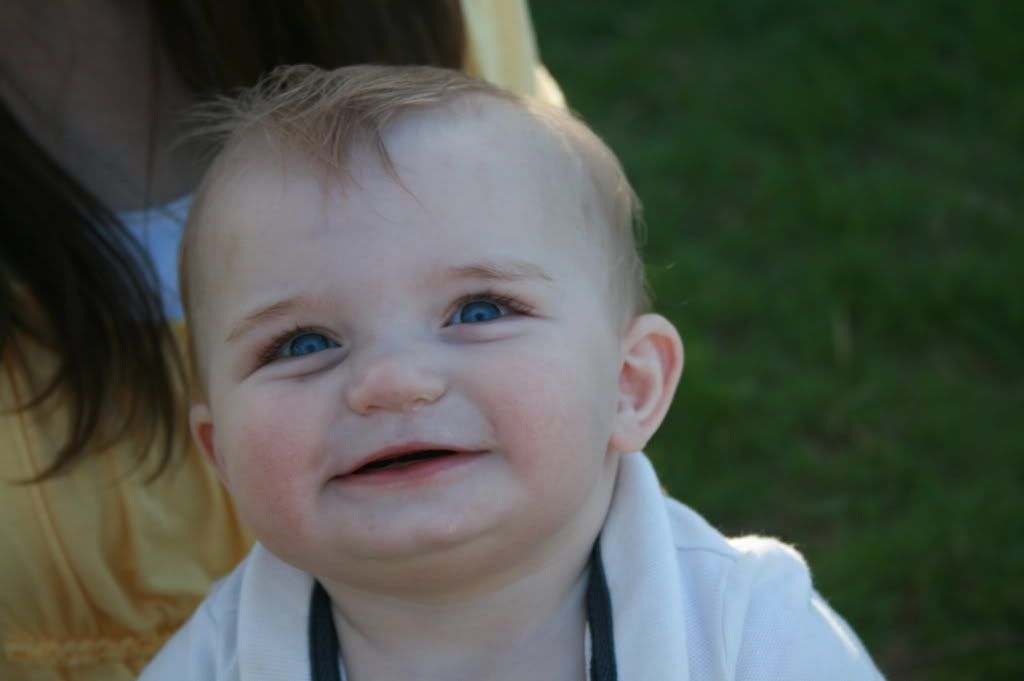 It's a good thing I got the whole family blogging. Now I'm not the only crazy one running around with camera in front of my face the whole time.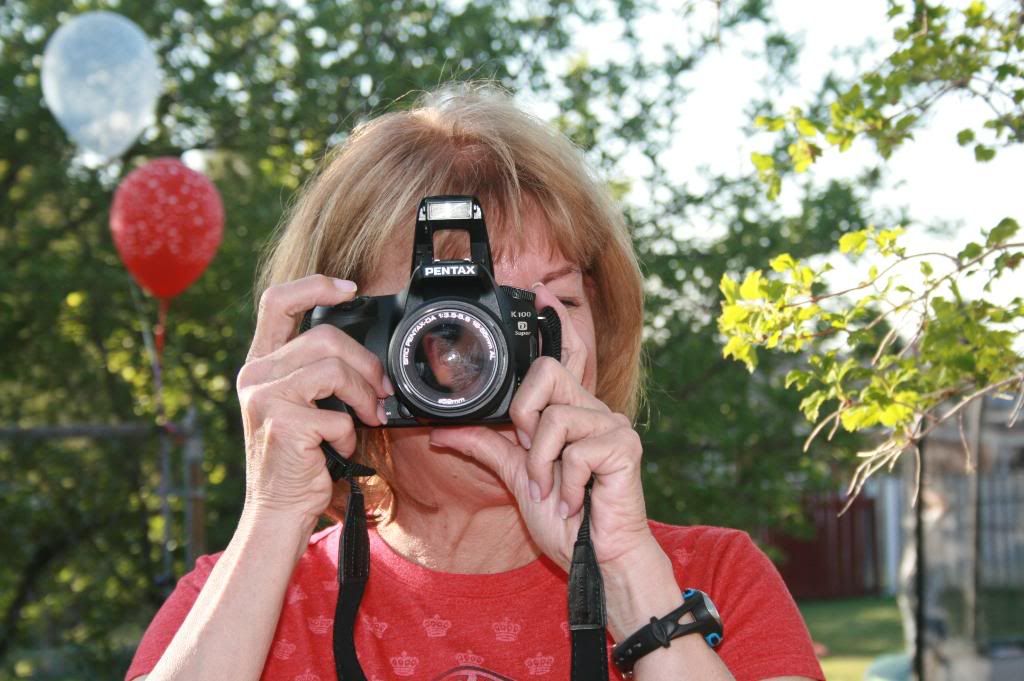 There were other reasons to celebrate as well (or at least we were going to have a party anyway, so any excuse would do.) Little Sir figured out that he has stomach muscles and that he can use them to keep from falling over backwards. YEAH!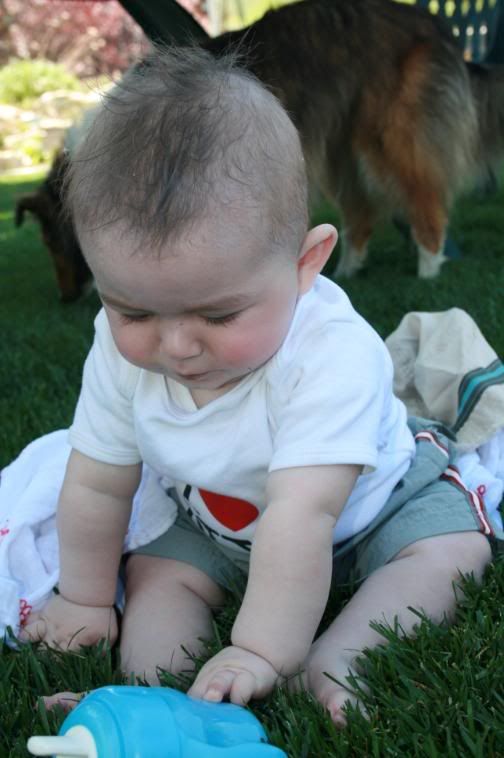 Here is Aunt R. (have we given her a blogging name? She should be the Countess or something, shouldn't she?) giving Little Sir a break from his ab workout.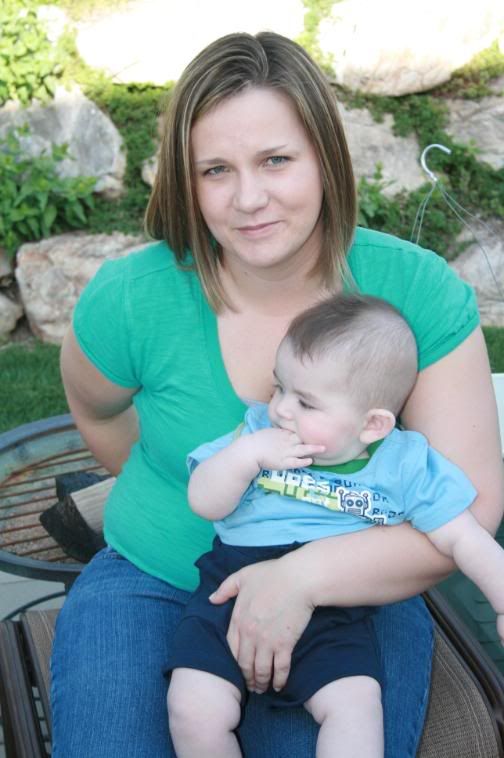 And what do you do when the party animal gets a little out of control? Throw him in a basket of course!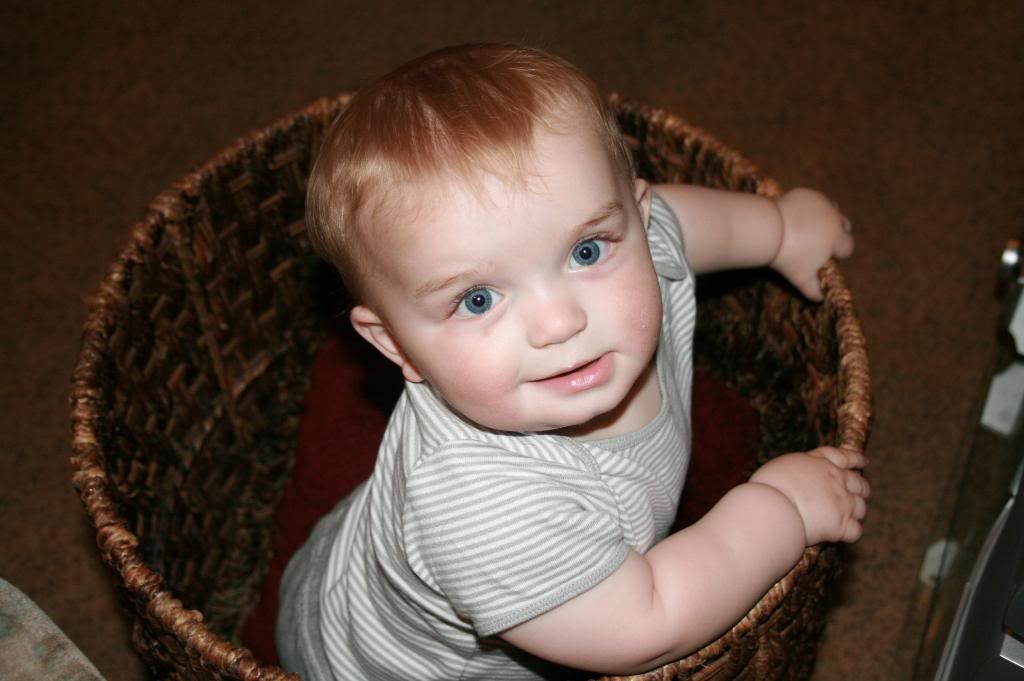 And that concludes the trip to Utah.