Of course one of the highest priorities when we get "W" and Little Sir together is a photo shoot. Have you ever seen such darlings?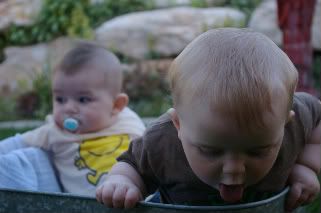 Hey cuz, have you tasted the bucket yet? It's pretty good!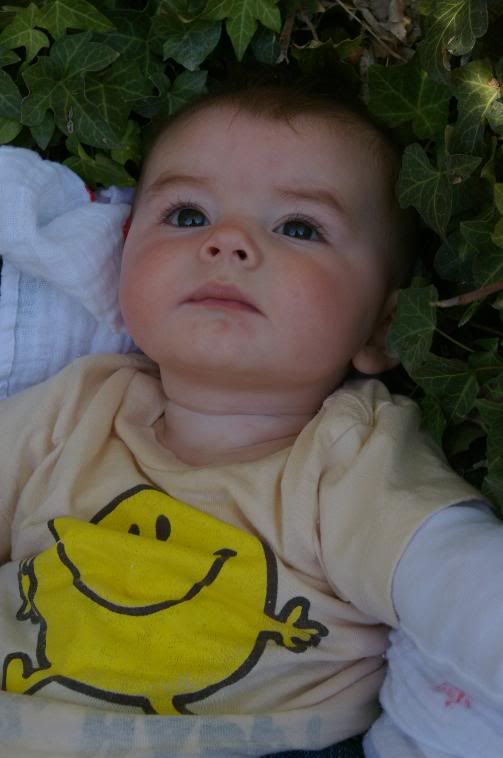 What is that big bright thing in the. sky? We don't have that where I live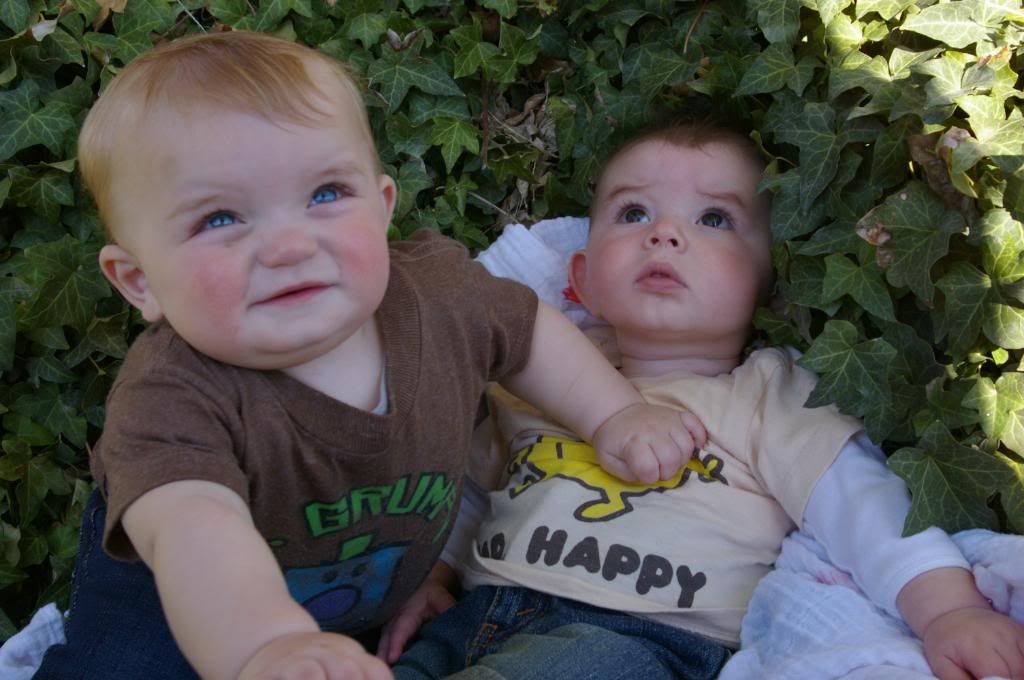 Hey, stop starin' at the sun and help me escape would ya.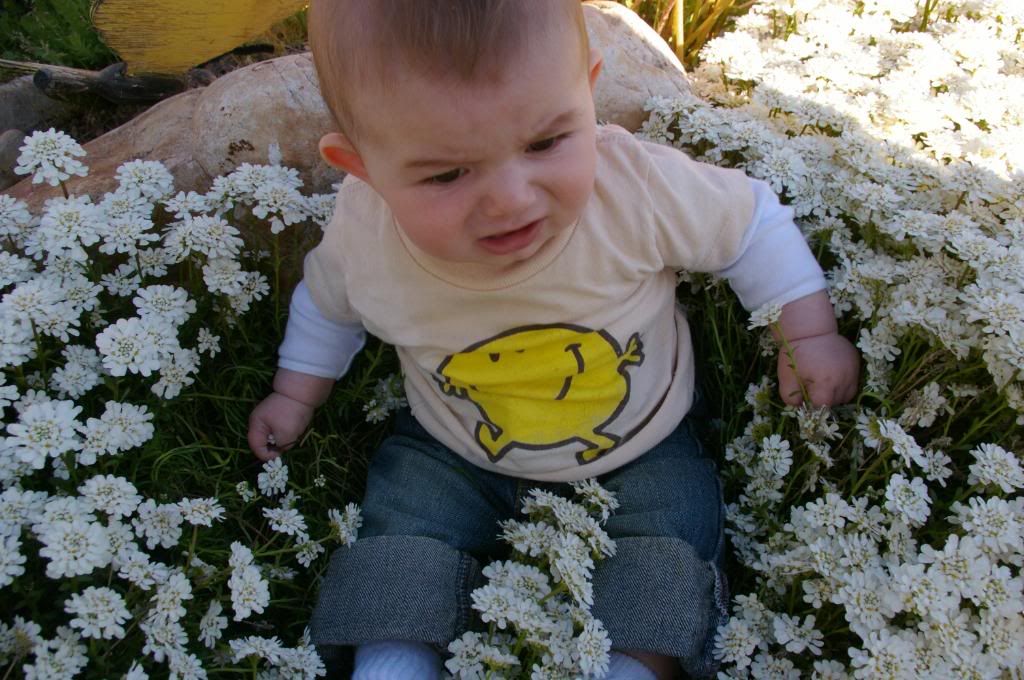 Mom! Not in the flowers! Flowers are for GIRLS!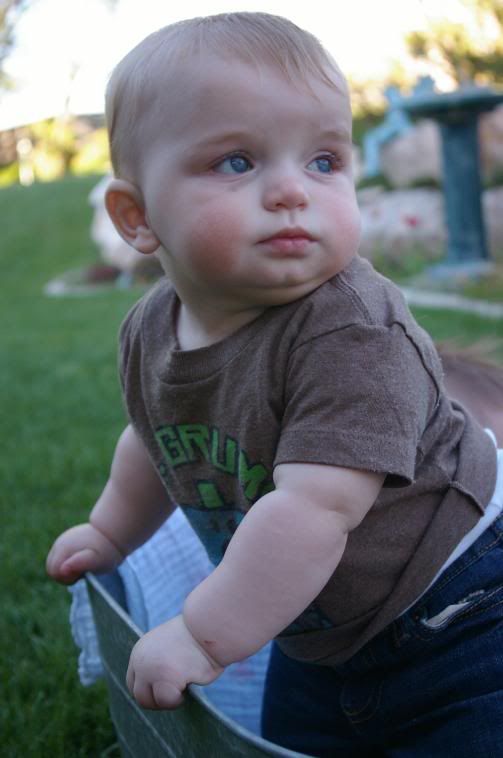 Yeah, I'm cool.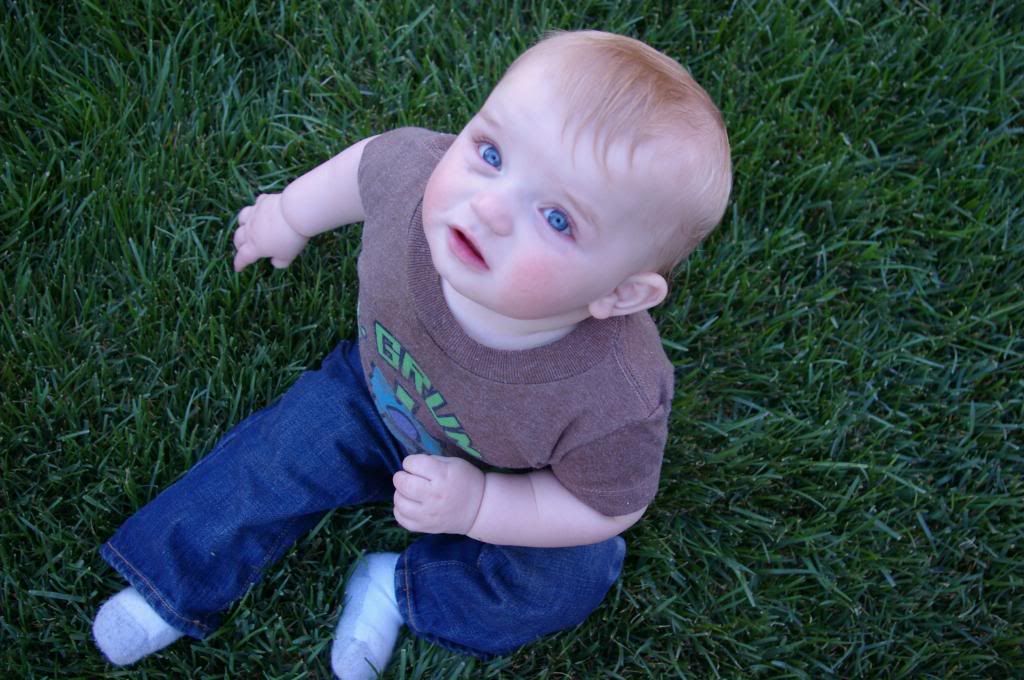 But, um, you're still going to pick me up, right?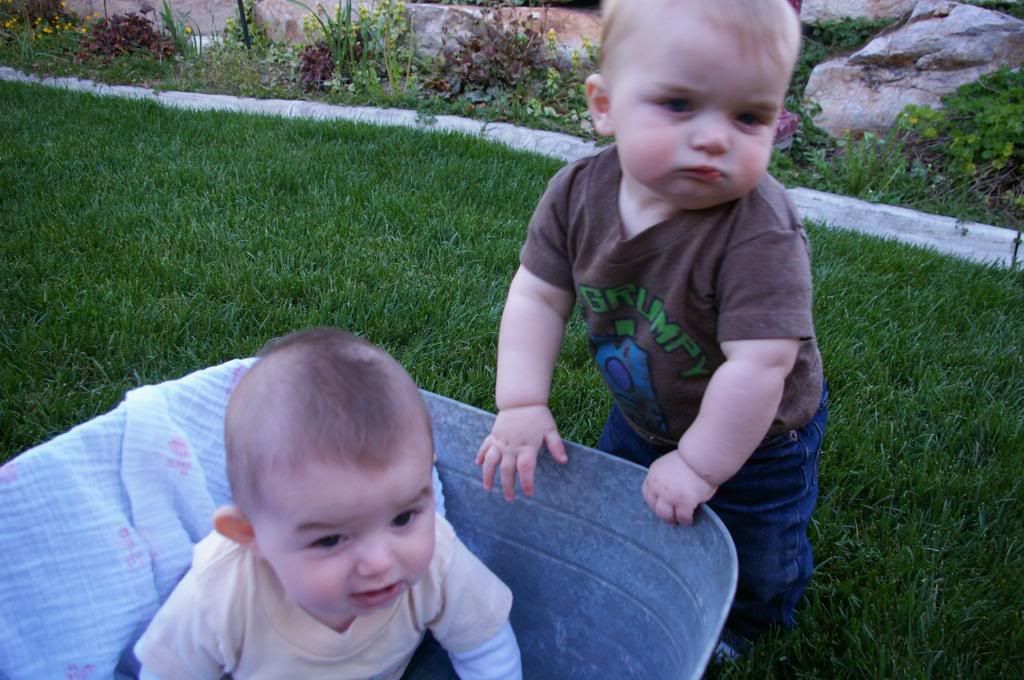 What's the idea? Are we gonna have a bath or not?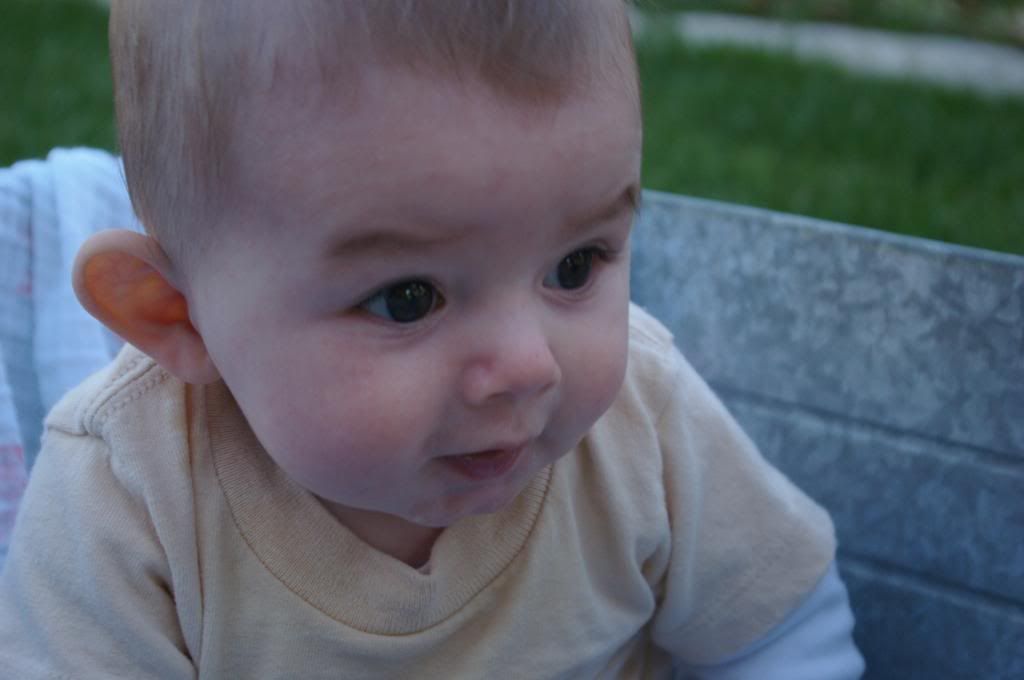 Mama, there is so much new to see here!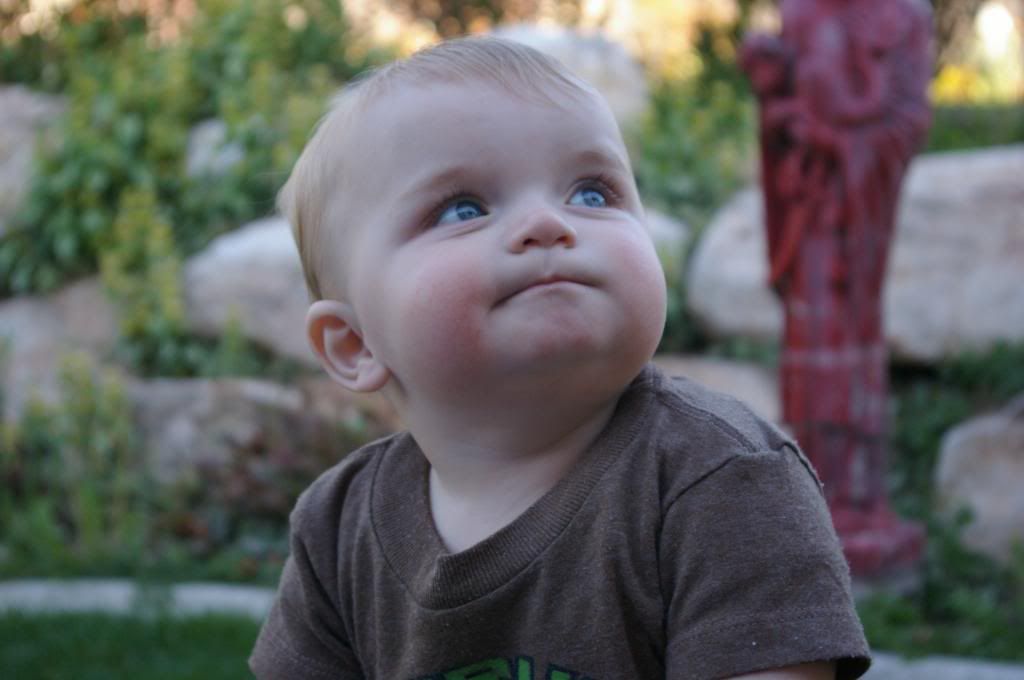 Yep, we got all sorts of important things here, JH. We have a lot to get done, we better get going!