I know I left my baby HERE playing with HIS toys.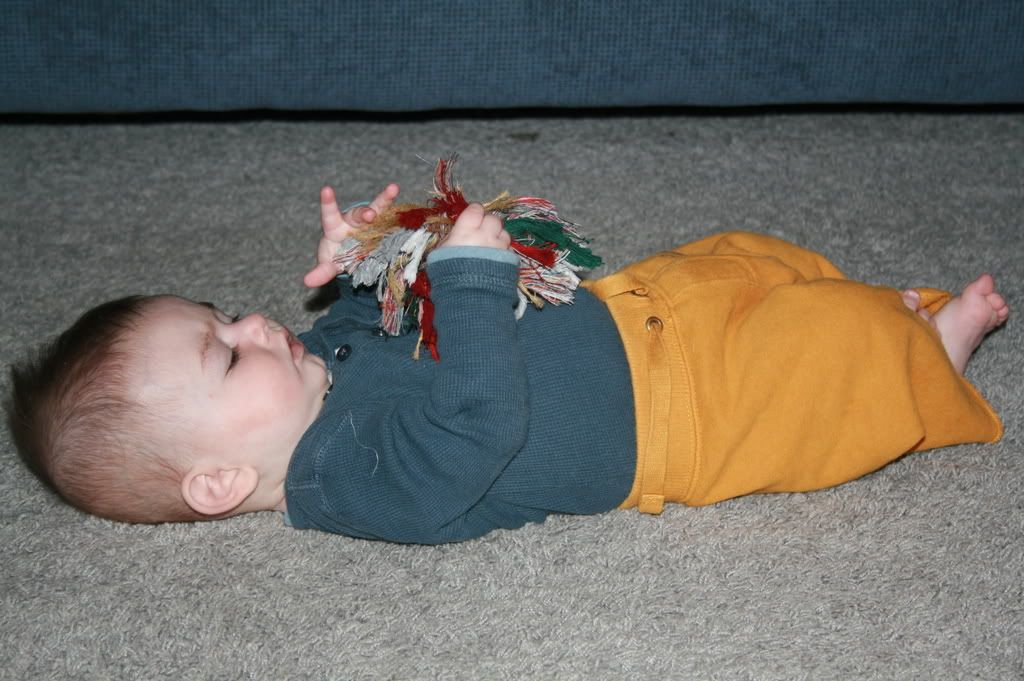 But when I looked up I found him THERE playing with the DOGS' toys.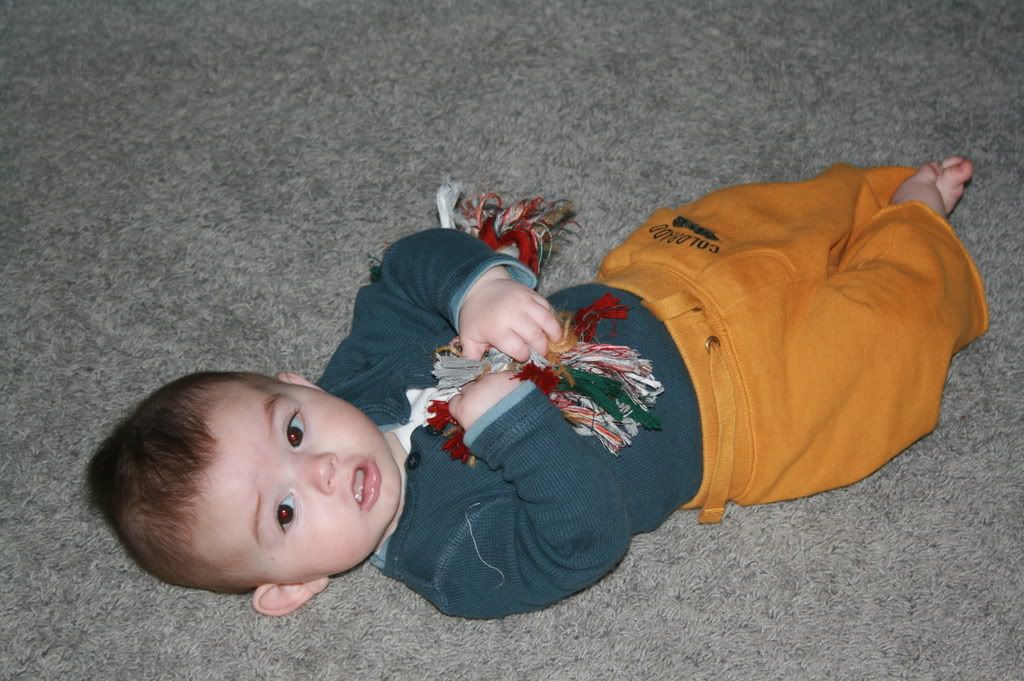 "What mom? The dogs shouldn't get all the cool toys!" "Right."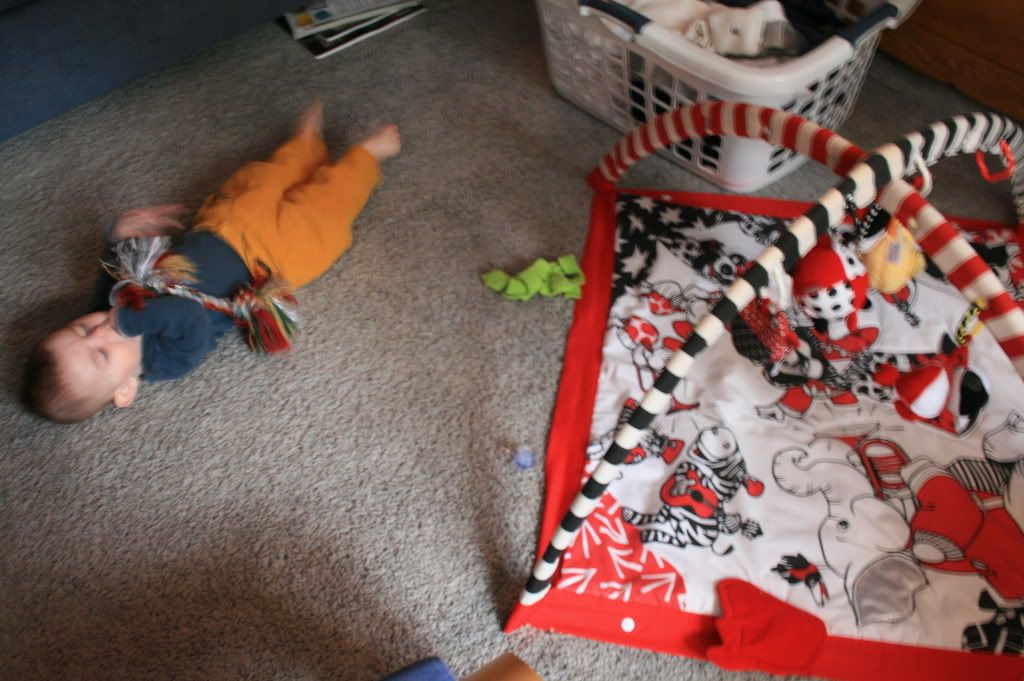 That's a pretty good distance for someone who can't even crawl.
Determined little bugger isn't he?
Photographic evidence of our trip to the dessert to follow.