It is a sad sad sad day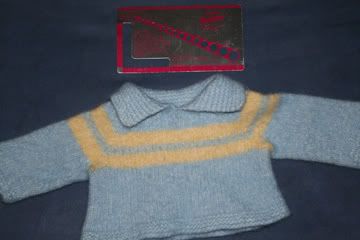 When a hand knit baby sweater accidentally gets thrown in with the wash.
and FELTS!!!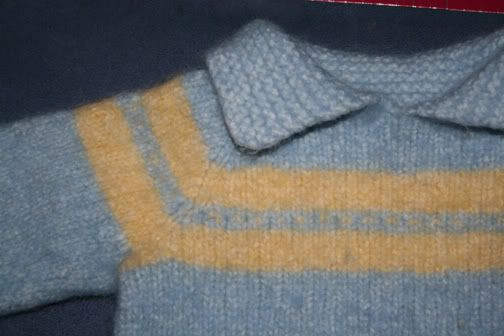 And then, if that weren't bad enough, the Duke picks it up and mocks me about it. He wouldn't even let me take a picture of him pretending to cry over the mini felted sweater. (You will just have to create a mental picture.) He has no knitting empathy.
The only silver lining is that I have enough of this same yarn to knit the same sweater again if I want, and, it was only going to fit for another month or so. I will just have to knit a bigger one.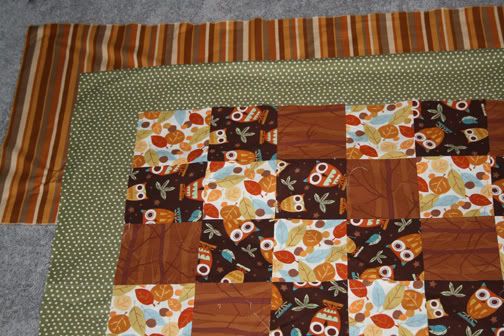 In other news, I have been doing a little bit of quilting. I saw this fabric at
Esther's
and I HAD to make Little Sir (our little owlet) a quilt out of it. I have the square pieced together. The sashing and the back will be out of the green dots and the binding out of the brown stripes, cut on the bias.
Don't worry, I'm not picking up a new hobby. I have no intention of even quilting it. As soon as I have the sashing sewn on it will go in the mail to The Queen and she is going to take it to her local quilting shop to have it quilted.
But really, isn't it adorable? It helps to make me feel a bit better about the sad felted sweater.