A little knitting, and little spinning, and a little more spinning.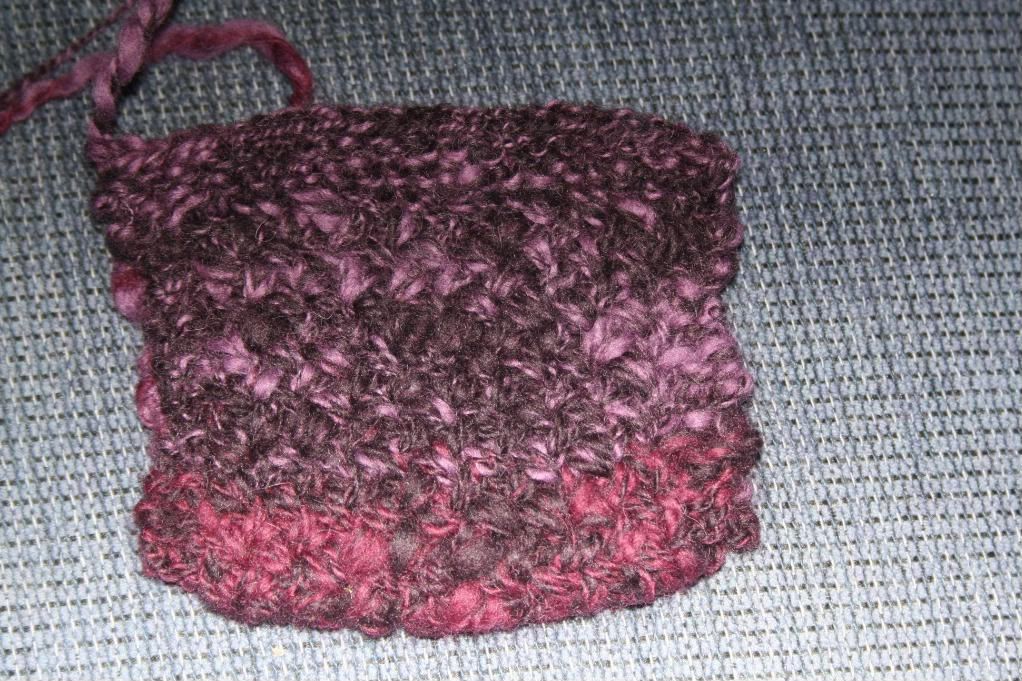 This little bit of knitting that will become a little purse for someone.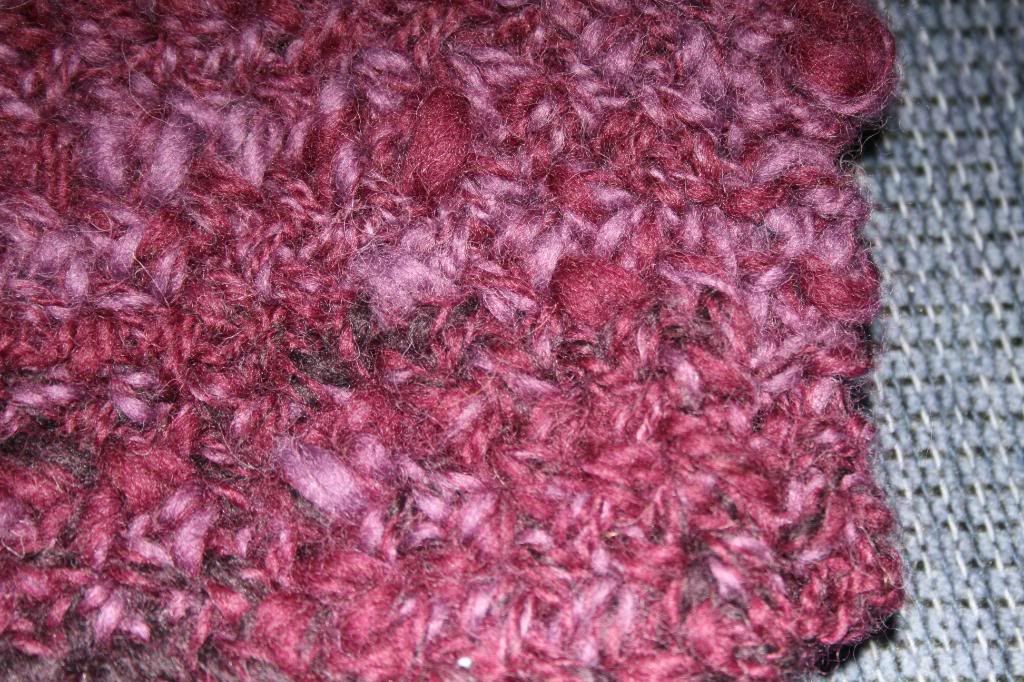 It's difficult to see in 2-D but it's a really neat stitch knit from some of my hand spun.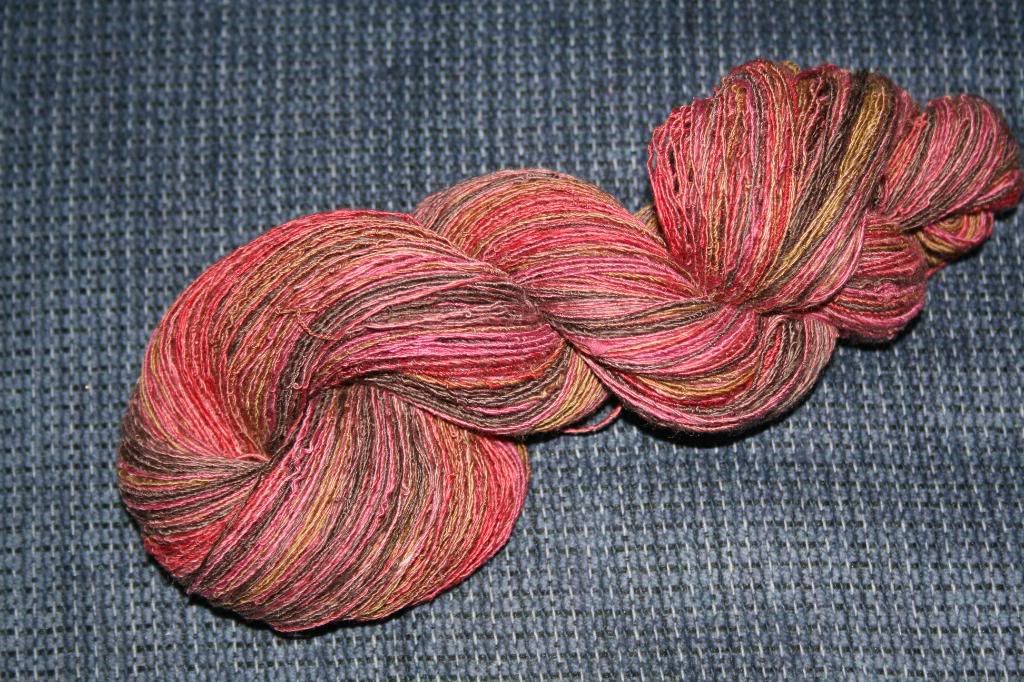 This is the rest of the Optium, Navajo plyed just like the first batch.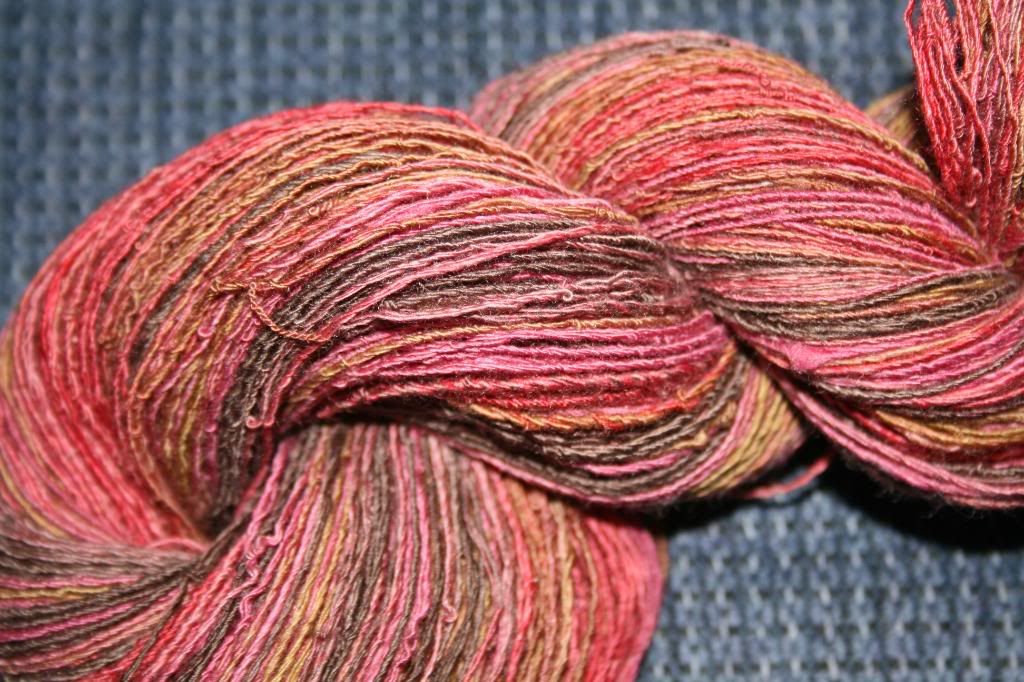 There is only one problem. I bought a new flyer. I like the new flyer. It goes faster than my last flyer. I also spun the last batch on my old flyer. I spun this on the new flyer, at the same pace. Um- OVER SPUN! Ah well, it's still lovely. We'll see how it knits up.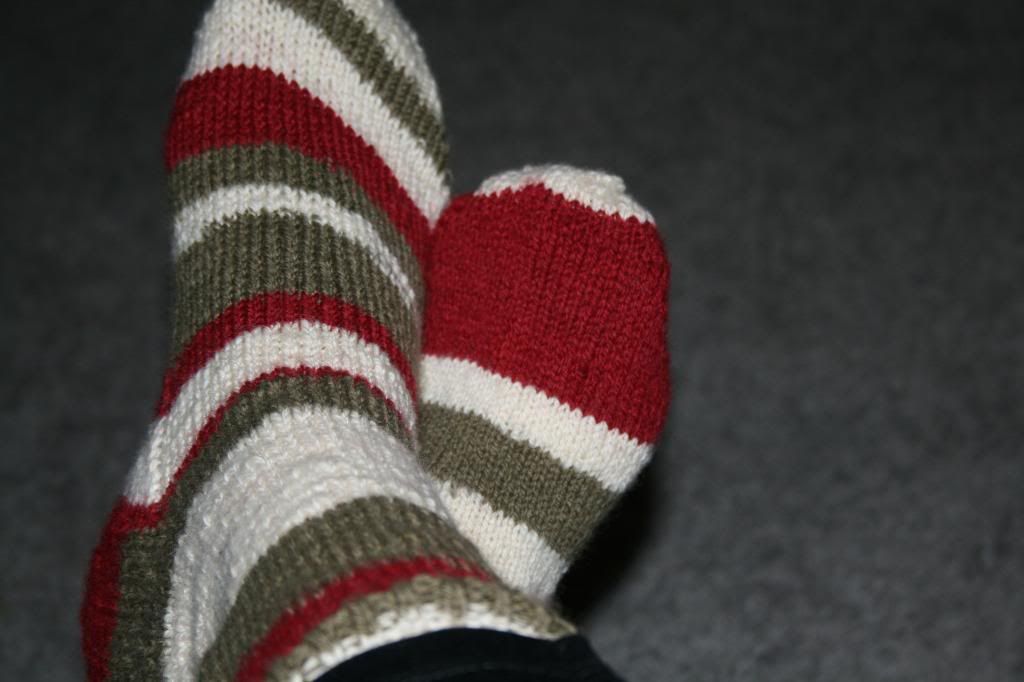 A bit more knitting.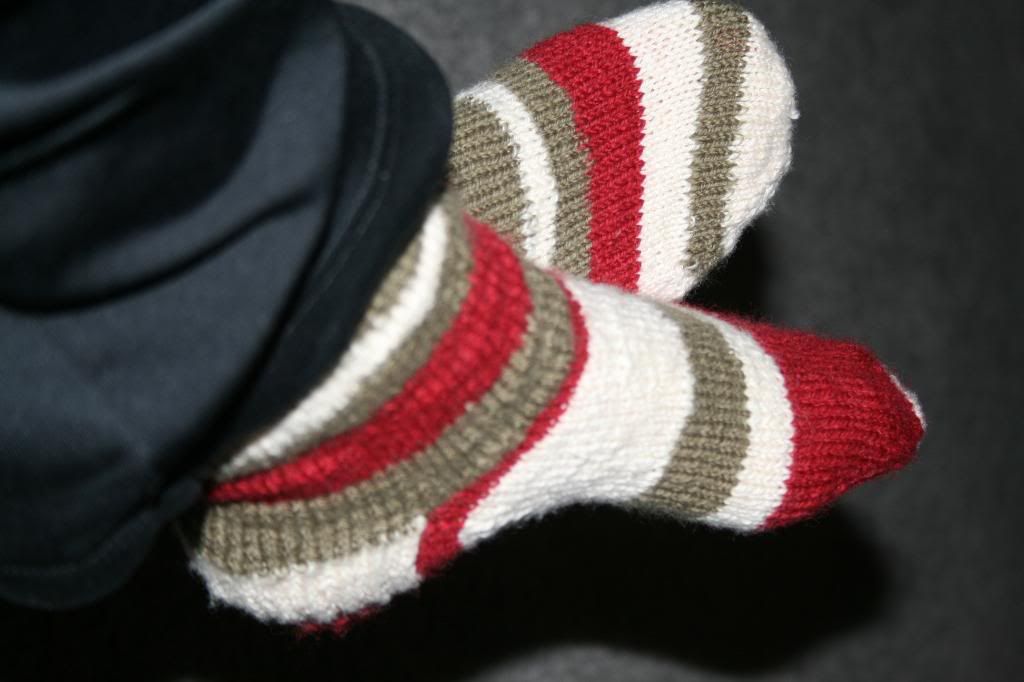 Behold! My first hand knit socks from my own hand spun yarn.
Check out those perfectly mismatched stripes.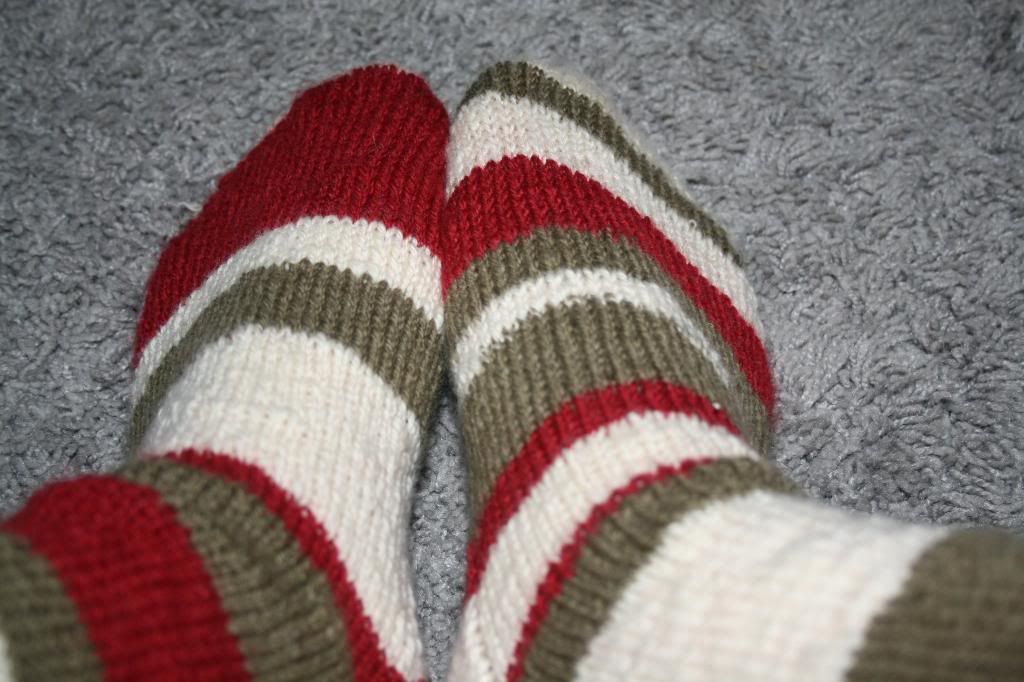 One more just to let you know how much I like them.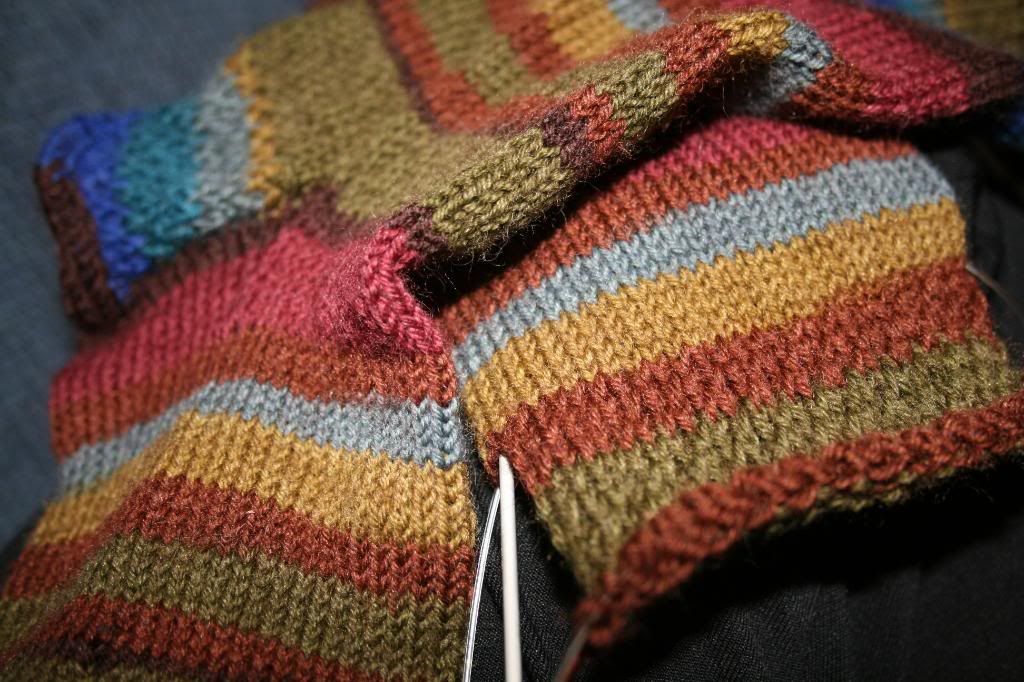 I've also been a good little knitter. I am ready to turn the heel on the second Kaffe Fassett sock.