Time for a things I like post!
Have you all heard about
Spoonflower
?

It is a website that will allow you to design and print your own fabric. Isn't that so freakin' cool! As you can see from their logo they are still in beta, which means that you still have to be invited to use the website. Get on the list
here
. In the mean time you can keep up with them via their
blog
. I've all ready designed and ordered my first fabric. I can't wait for it to get here!
Check out these darlings.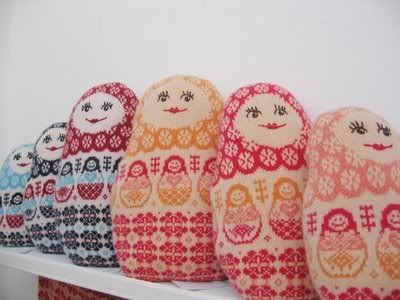 Aren't they adorable. They are hand knit in the Shetland Islands by
Andrea Williamson.
Her other things are really great too.
Lastly, I am belatedly joining the yo yo craze. I went looking on
etsy
for some inspiration. Who knew the simple yo yo could be so versatile.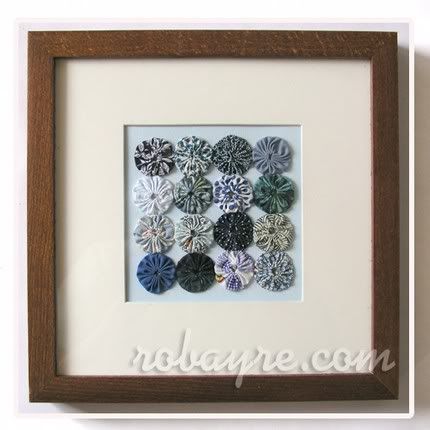 Frame a few of them and you have instant art.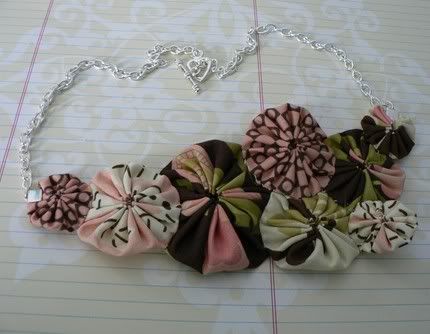 You can wear them.
In more than one way.
More than two ways, even. (Is this not amazing and a little bit strange at the same time.)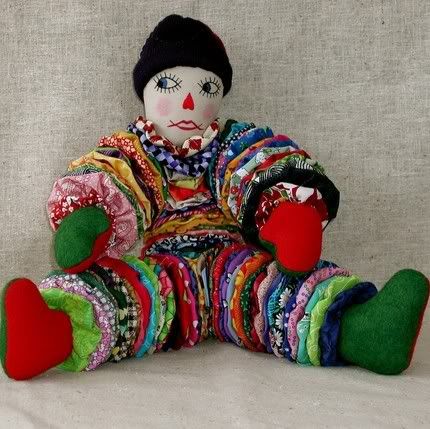 I love this guy.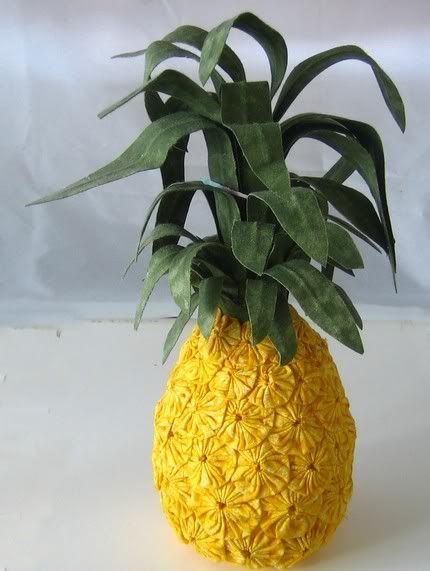 Seriously! People are so very creative.