Here is the Daddy Duke and the Baby Boy on their first Dad's Day.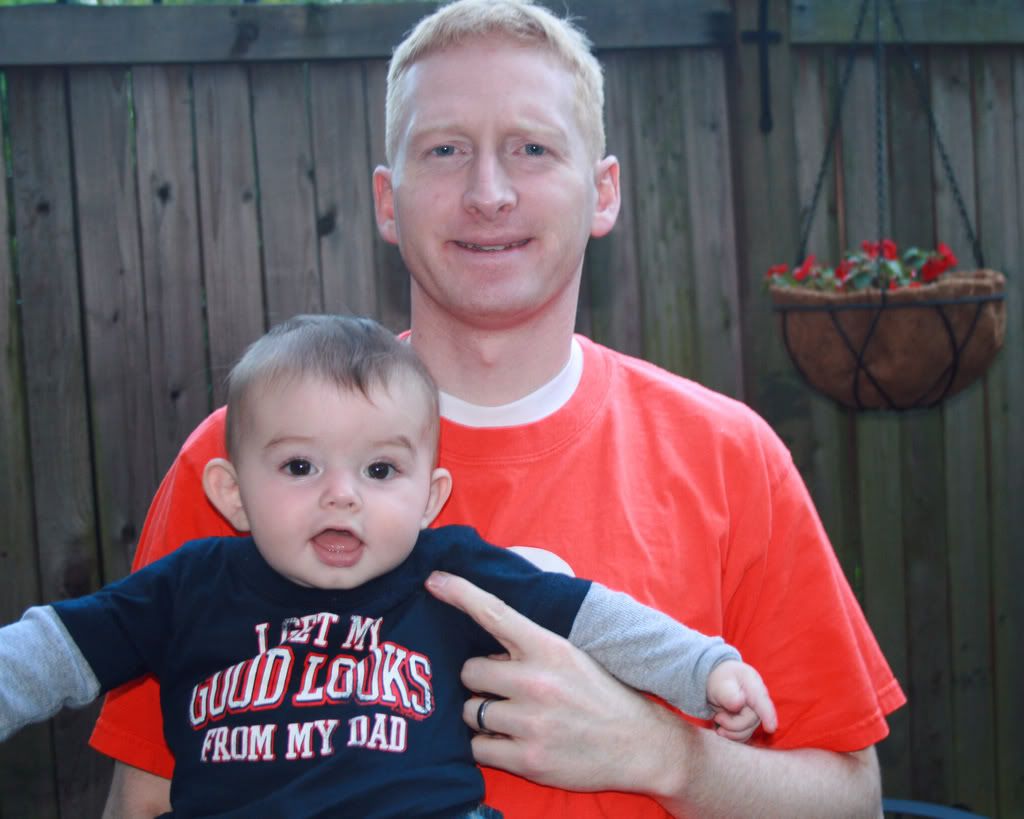 It's unfortunate that an angry barber did a number on the Duke's hair yesterday, just in time to commemorate the day. I guess it just makes Little Sir's shirt that much funnier. (For those of you who haven't had a chance to meet our family- it's funny because Little Sir looks
nothing
like the Duke.)
Here is the Daddy King and the Baby Duchess. (Yes, the little "boy" dressed in pink is me. Sorry Mom, I know
you
thought all your babies were cute, but at least you got cute grand babies.) Judging by how old I look this was probably even right around Father's Day.
Oh yeah, Dad, you were so cool (and the 70's were just a little bit creepy.)
And just for a little added cute factor, here is Logan and Little Sir bonding. Look close, it's kind of hard to tell with the striped duvet cover, Logan is resting his head in Little Sir's hand.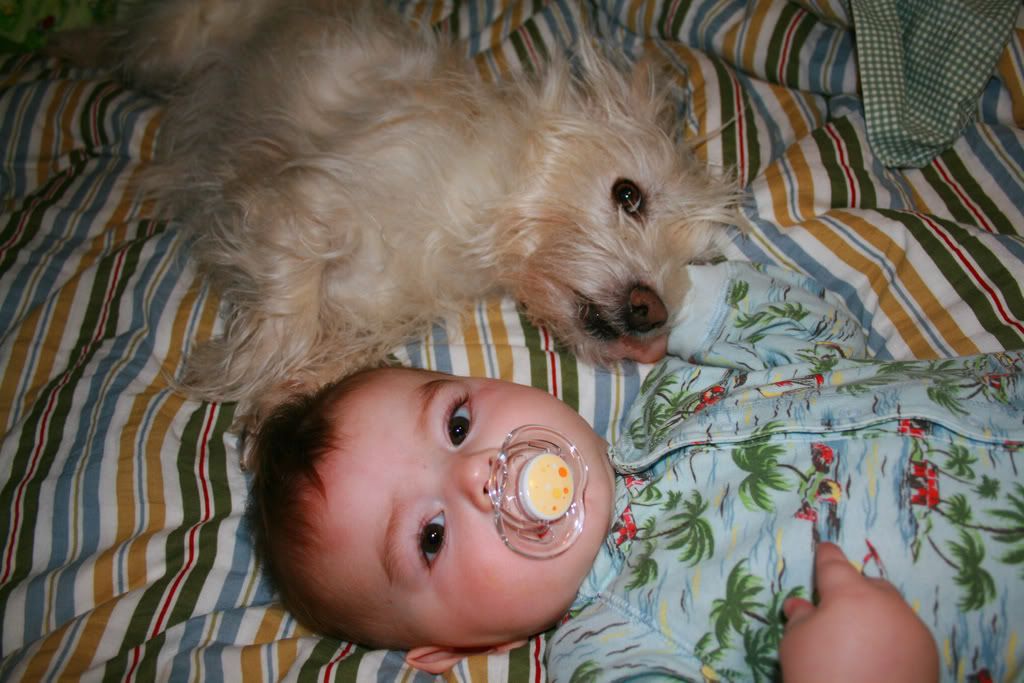 That is some serious cute right there!
Happy Father's Day to all of you Dads. We love you!