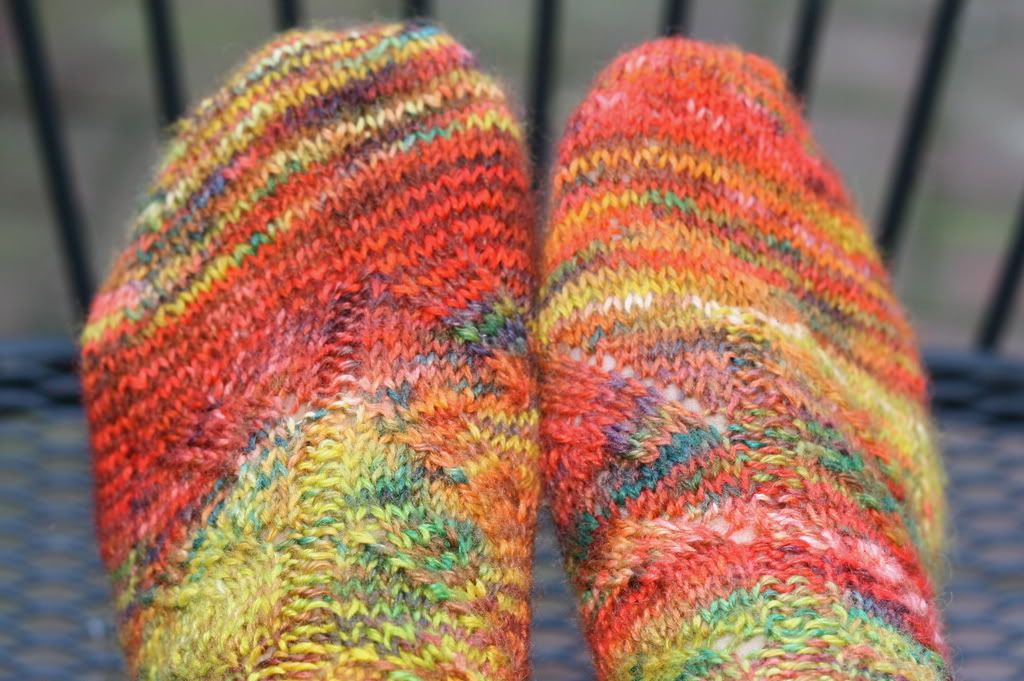 Pattern:
Nutkin
(Ravelry Link)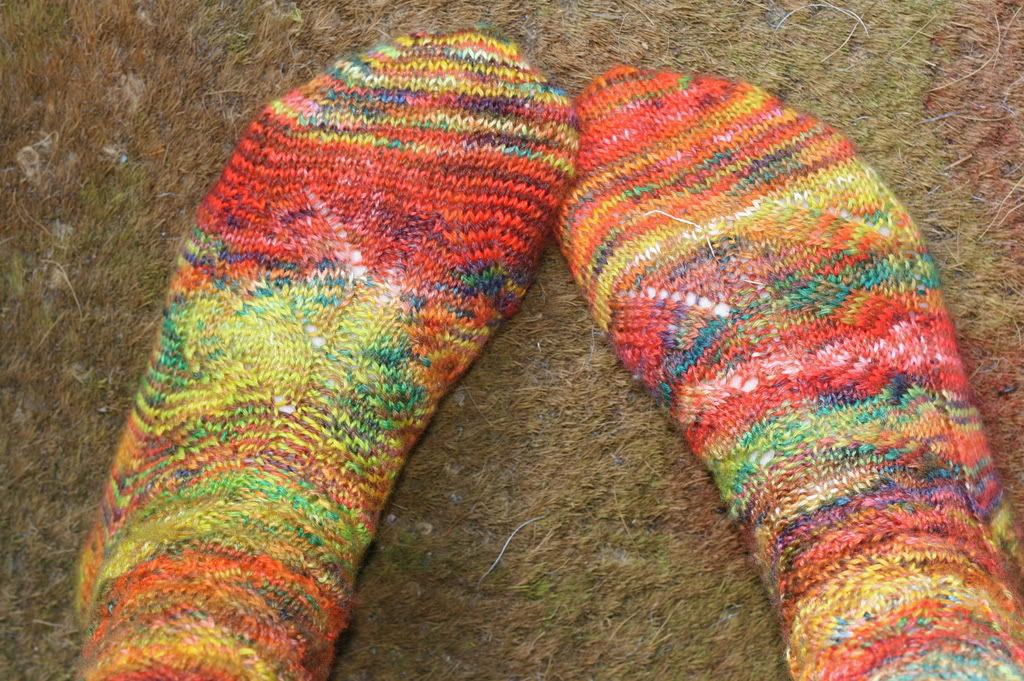 Yarn: Not real sure what the base yarn is.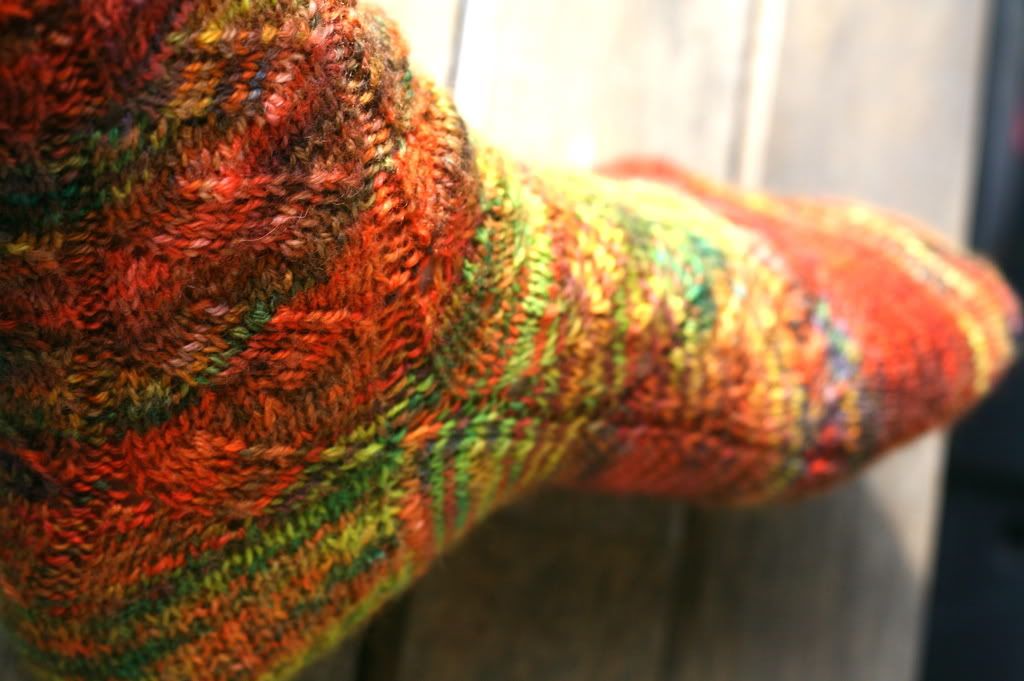 Color: super crazy Duchess Dye - It was two panels of sock weight yarn knit on a machine in stst. I dyed them and then unraveled them. It was lots of fun.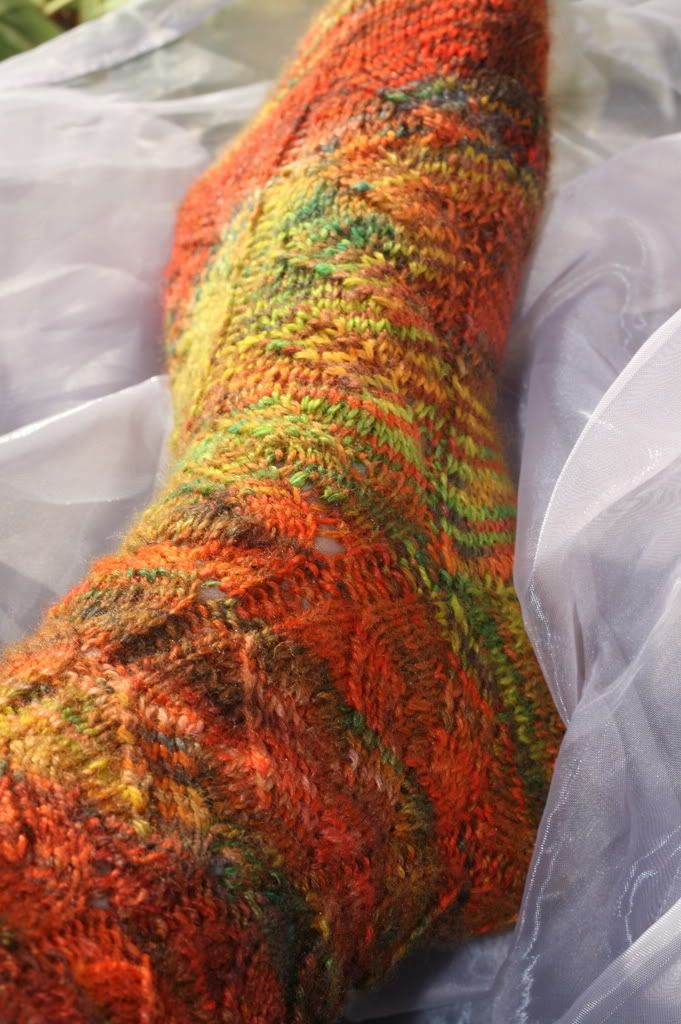 Love the pattern, love the colors, love the socks! YEAH
Pairs four and five are also started. I'll keep you posted.