Phase Two was much easier on the little dude. While he was at pre-school today the Binky Fairy paid a visit to our home to take away one beloved Mimi and leave a very special present.
Little Sir was a little sad when I came to pick him up from preschool and we talked about how the Binky fairy had been to our house, but all of that sadness disappeared when he walked into the family room.
Along with the new "VERY BIG!!!" digger was a note from the Binky Fairy with her picture on it (it's a photograph of a toy I got off Google images.)
And a photograph of the new digger with the Mimi it was trade for.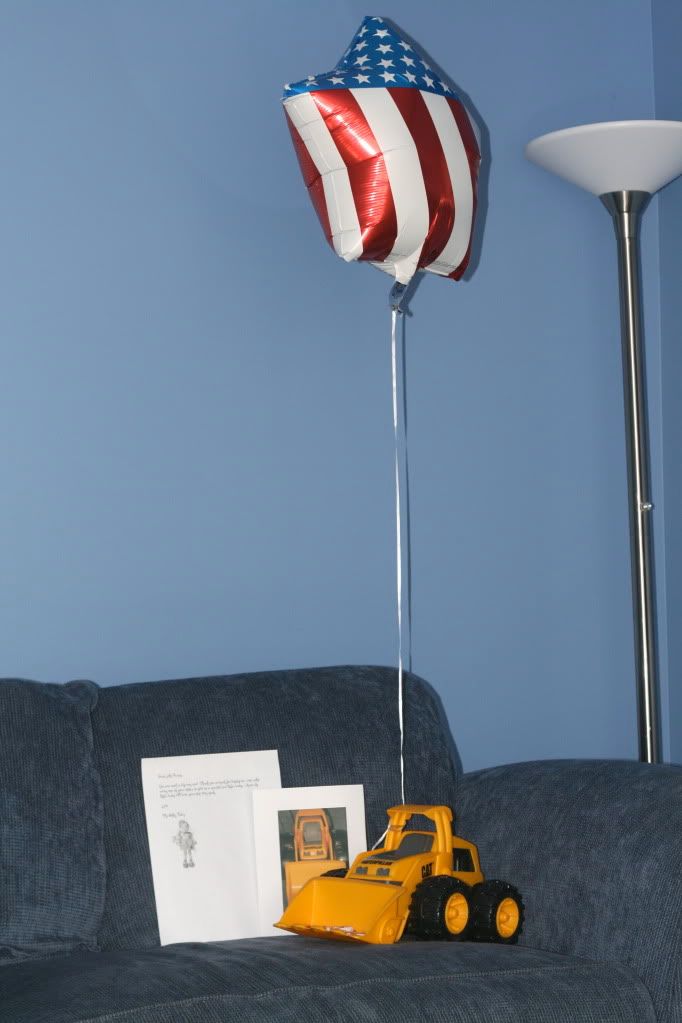 I tied yesterday's balloon to the digger to help tie the two events together. It helped, he made a comment about the balloon and the Mimi that went away in the sky on the balloons.
This was his initial reaction (dampened slightly by the fact that he had just spilled water down the front of him - and no I did not intend that pun, that's just how it came out.)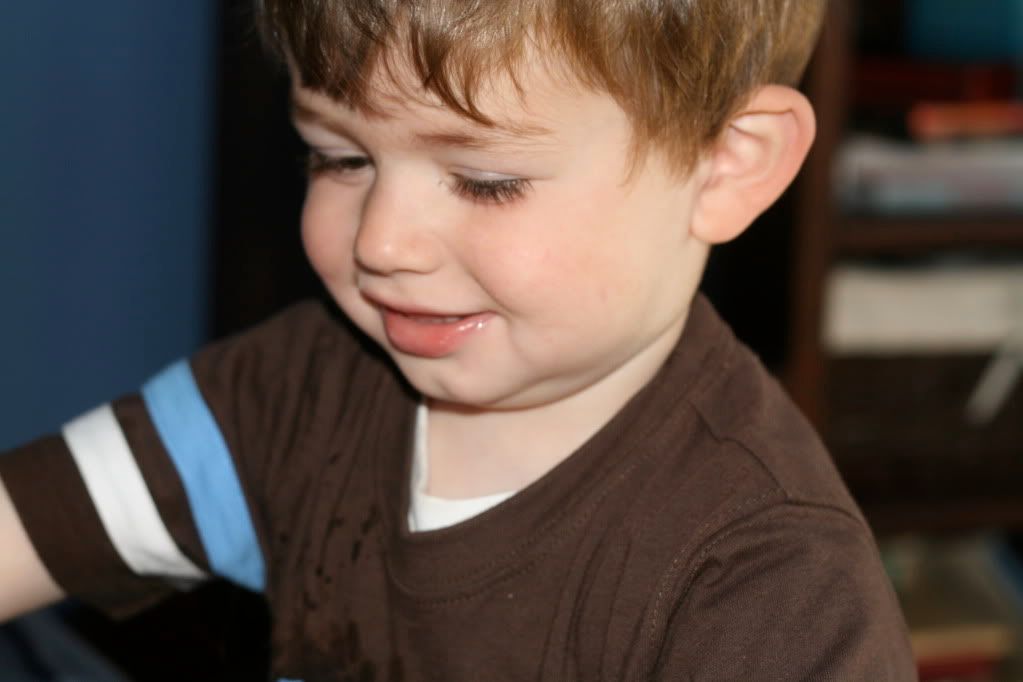 He happily spent the rest of the evening playing with is new digger, never asking once about his Mimi.
The Binky Fairy (who must only be a distant relative of the Tooth Fairy) also left him some of his favorite candy, Smarties.
The only trouble we had revolved around a parental mistake. I made something he had never had for dinner tonight and we struggled over dinner for far too long. This left the poor little guy too tired for our scheduled "practice" night of going to bed without his Mimi. We had talked about it several times over the last two days and he had agreed to it, but when the time came, he was exhausted and bedtime was a series of tantrums and crying until our "practice" was over and he got to have his Mimi while he was actually in bed.
I will be more careful the rest of the week to make things he likes for dinner and to get him to bed early enough to (hopefully) prevent a repeat of tonight.
Wish us luck!
(oh, and less anyone think I've gone off the deep end spending a ton of money to wean my little dude of his Mimi, the balloons were from the dollar store and the digger was a $3.00 find at Goodwill. No need to spend a ton of money where a small amount will do. I do have something a little more expensive planned for the last day, but the whole affair will be under $30.00)